This Christmas we have made sure you will have no struggle preparing beautiful, healthy and delicious food for your loved ones. We've handpicked our favourite Christmas recipes to cater for anyone with special dietary requirements.
Time to get cracking in the kitchen!
---
GLUTEN FREE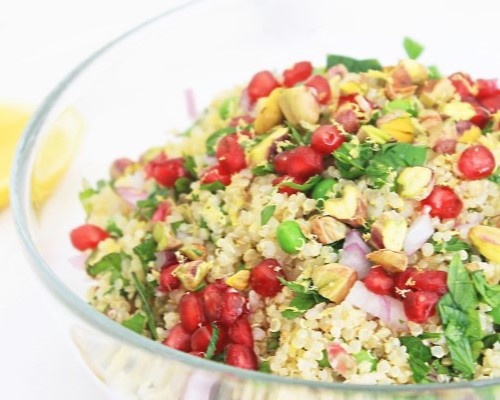 A wholesome and simple salad made with protein-rich quinoa and packed with flavour, colour and crunch. This recipe is free from gluten, dairy and sugar.
Colourful Quinoa Salad Recipe >>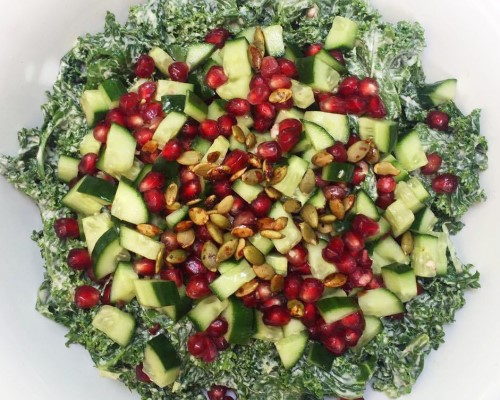 A lovely summer salad to nourish and satisfy guests over the Christmas and holiday season. This salad simply features kale, pomegranate and cucumber with a delicious grapefruit tahini dressing and roasted tamari pepitas.
Kale Salad with Tahini Grapefruit Dressing and Tamari Roasted Pepitas Recipe >>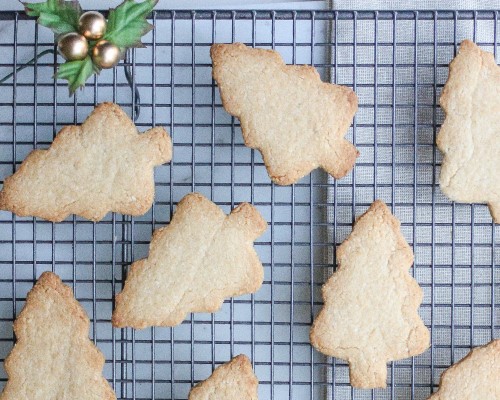 This versatile simple recipe is free from eggs, dairy, gluten and refined sugars. Sprinkle these with cinnamon or coconut sugar right out of the oven for a heavenly festive biscuit!
Gluten Free Christmas Cookies Recipe >>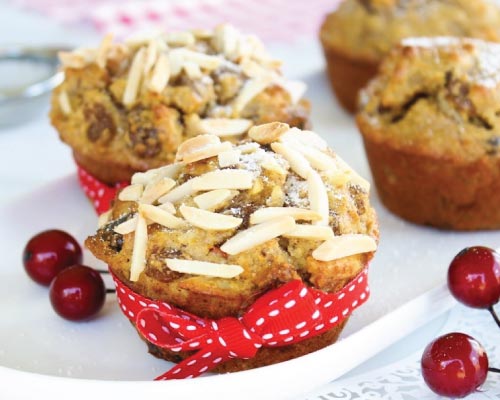 Made with festive organic dried fruit and nuts, these Christmas Cake Muffins will smell just like Christmas from fragrant spices of cinnamon, nutmeg and vanilla.
Gluten Free Christmas Cake Muffins Recipe >>
---
REFINED SUGAR-FREE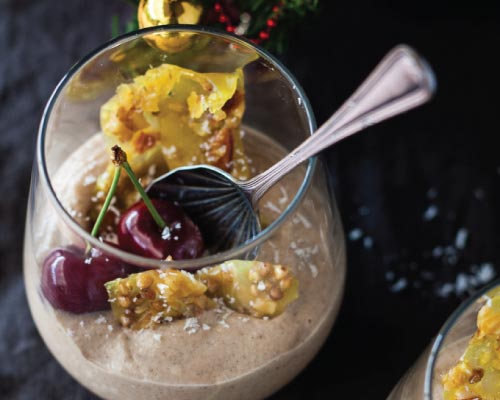 A lovely, raw, cinnamon spiced pudding with a simple-to-make salted nut caramel with a touch of turmeric! A beautiful dessert to share with someone special during the festive season. Can be prepared the day before serving.
Salted Turmeric Nutty Caramel Pudding Recipe >>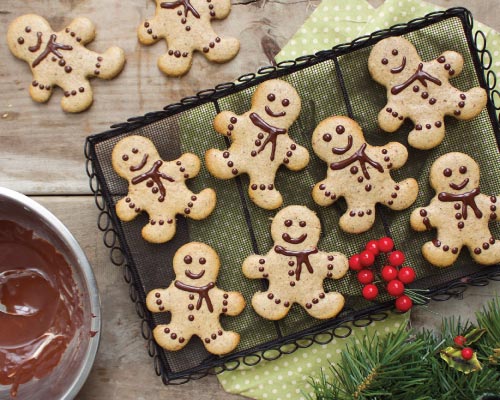 A gorgeous wholefood gingerbread biscuit recipe that is refined sugar-free, and with a gluten-free option. Perfect for the festive season!
Gingerbread Tahini Biscuits Recipe >>
---
VEGAN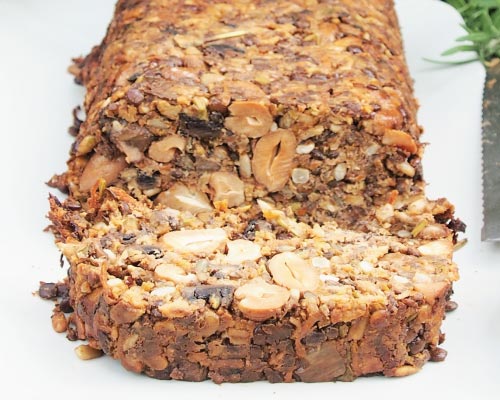 This lentil & cashew loaf is a lovely vegan dish to serve on the Christmas table. It is easy to make, tasty, filling, a good source of protein and can be made ahead of time. Serve hot or cold with roasted vegetables or salads.
Lentil & Cashew Loaf Recipe >>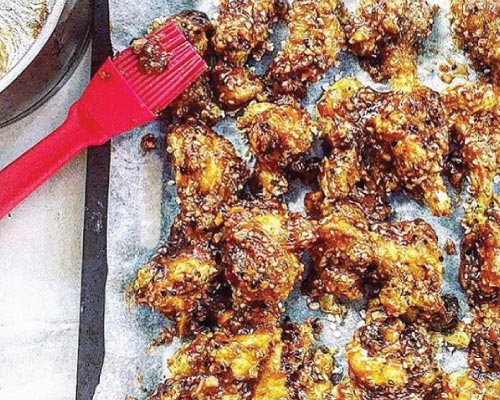 These sticky cauliflower "wings" are an absolutely delicious vegan alternative to chicken wings. Enjoy a tasty full-flavoured sticky coating and a soft, melt-in-your-mouth centre.
Sticky Cauliflower "Wings" Recipe >>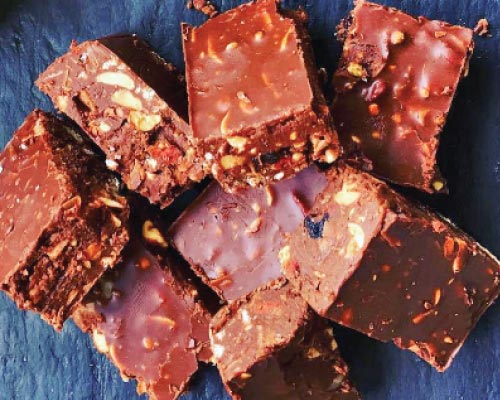 Made using only whole food ingredients, this chocolatey slice is sure to be a crowd pleaser!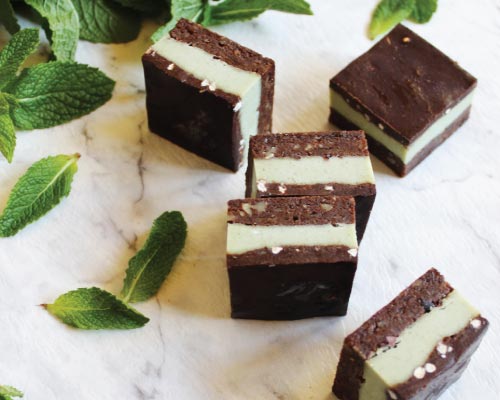 A delicious raw, vegan, refined sugar free dessert slice that has the perfect blend of mint and chocolate.
Raw Peppermint Slice Recipe >>
---
PALEO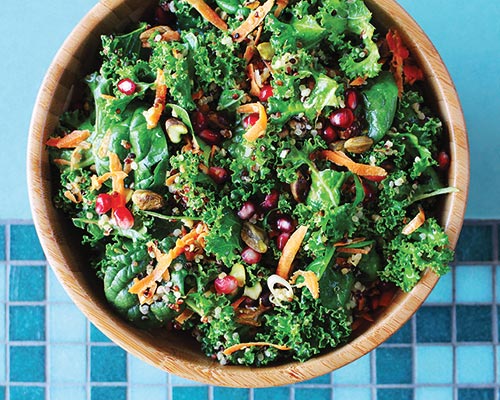 This vibrant, colourful salad is packed with superfood goodness and tastes delicious! Serve on the table at a summer family barbeque - it won't disappoint!
Summer Superfood Salad Recipe >>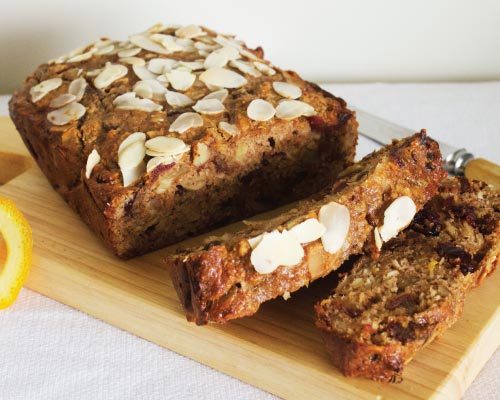 Loaded with festive flavour, this paleo Christmas cake is a real treat for guests at Christmas time. A healthier version that is gluten free, grain free, dairy free and paleo.
Paleo Christmas Cake Recipe >>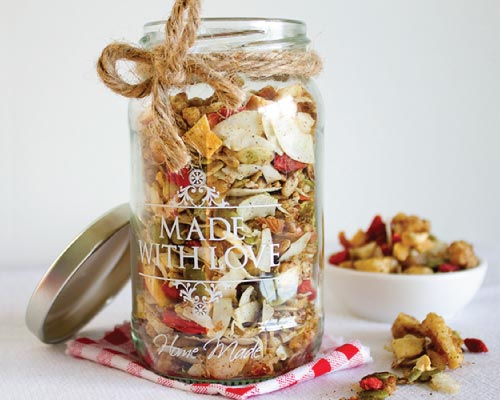 A grain free, nutrient packed, crunchy homemade granola/muesli with pieces of festive colour. This recipe makes for a fabulous gluten free, grain free and Paleo breakfast option or even have it for a snack!
Grain Free Christmas Granola Recipe >>
---
NUT FREE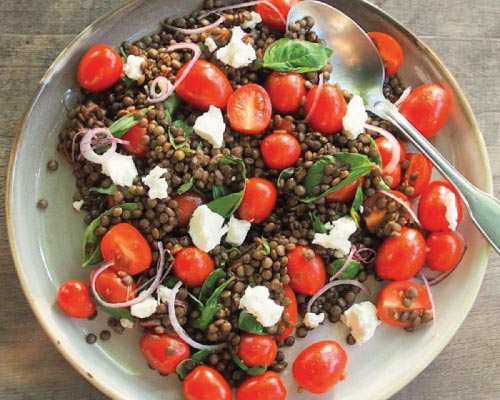 This lentil salad is a great one for entertaining as it is quick to prepare as well as tasty! The French lentils soak up the dressing, providing a lovely texture and help to make the dish more substantial than a regular leafy salad.
French Green Lentils with Tomatoes, Goats Cheese & Basil Recipe >>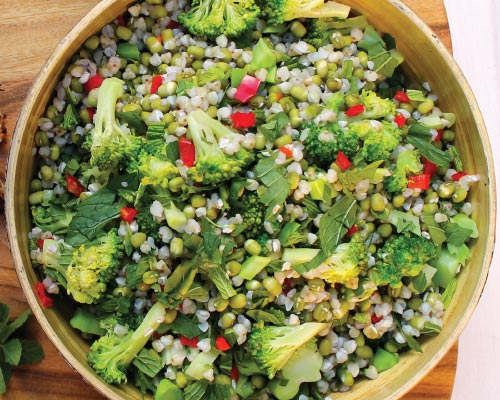 A beautiful, fresh and nourishing meal to share with great company! Includes a green broccoli salad with sprouted mung beans and buckwheat, served with a lovely coriander pesto and coconut coated chicken.
Sprouted Green Chilli Salad Recipe >>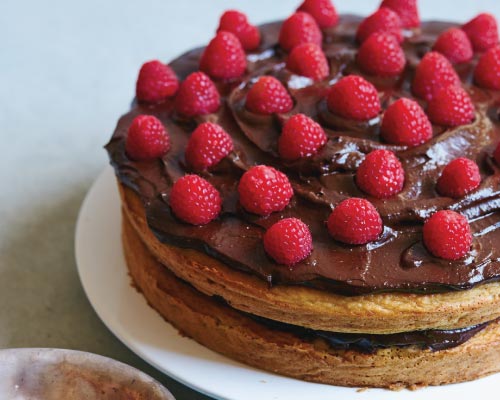 A healthy version of vanilla sponge cake and a great way to use cannellini beans! Avocado chocolate frosting is a beautiful, rich and creamy way to top this yummy wholefood cake.
Cannellini Bean Sponge Cake with Chocolate Avocado Frosting Recipe >>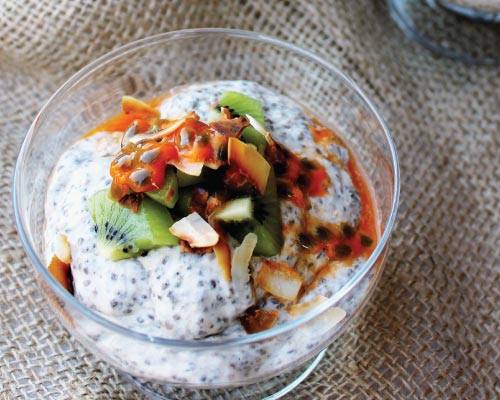 A delicious treat or even breakfast dish that has very little sweetener. It's creamy smoothness balances well with the passionfruit topping!
Mesquite & Coconut Chia Puddings Recipe >>
---
For more healthy whole food recipes, head to our Recipes Page >>
LATEST BLOGS
27th Jul 2021
Weleda celebrates a hundred years of success in 2021. Since its foundation, the company has been …
20th Jul 2021
Honest to Goodness Essential oils are 100% natural with no added fillers or synthetic ingredients …
19th Jul 2021
Our mission here at Honest to Goodness is to be a sustainable business and to continually minimis …