We all know almonds alone are nutritious nuts that provide a natural source of goodness such as protein, fibre and vitamin E. But have you heard of activated almonds? If you're wondering what on earth activated almonds are, don't worry, it's quite simple!
---
HOW ARE ACTIVATED ALMONDS MADE?
Activation is what occurs when raw nuts have been soaked in a salt water solution for a period of time – usually a minimum of 7 hours and up to 24 hours. This soaking stimulates the early germination and sprouting process within the nut (or seed, legume or grain).
Once soaked, the almonds are dried out in low heat to ensure the natural enzymes are not destroyed.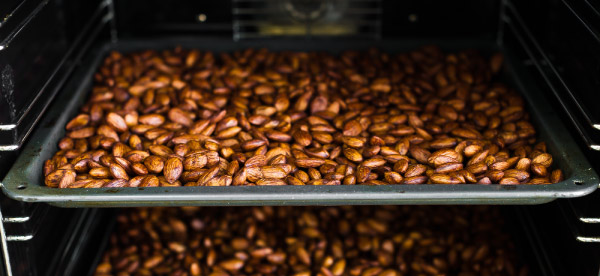 ---
WHAT ARE THE BENEFITS OF ACTIVATED ALMONDS?
Nuts are delicious little bundles of goodness just as they are, with almonds standing out as a super-nut. So why do we need to activate them?
Nuts are full of enzyme inhibitors that prevent them from naturally sprouting in dry conditions. After eating large amounts of raw nuts, these enzyme inhibitors can put extra pressure on your digestive system and may cause uncomfortable digestive symptoms like bloating, heaviness and nausea. Activation of almonds can help to break down these inhibitors, which releases the enzymes and makes nuts easier to digest and gentler on the stomach.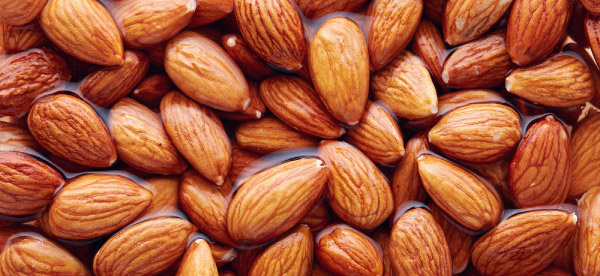 Nuts also contain Phytates, also known as Phytic Acid, which is a natural compound found in plant seeds (nuts, seeds, legumes etc.). Phytates bind to and impair the absorption of minerals such as iron, calcium and zinc. During soaking the presence of water releases phytase enzymes, which break down phytates and release the minerals for the plant to use. So in theory, this means we should also be able to absorb these minerals better.
However, it is important to note that Phytates are a good example of a nutrient that is both good and bad, acting as an antioxidant in the body - so don't be afraid to keep some raw nuts in your diet!
---
HOW TO USE ACTIVATED ALMONDS
Aside from the health benefits, activated nuts are so much crunchier and lighter than their raw counterparts. This makes them a fantastic snack on their own, or as an addition to antipasto platters, trail mixes, mueslis and salads. Or have a go at a bit of kitchen DIY, and create homemade activated almond butter, almond meal or almond milk!
Try this Quinoa Summer Salad recipe with activated almonds!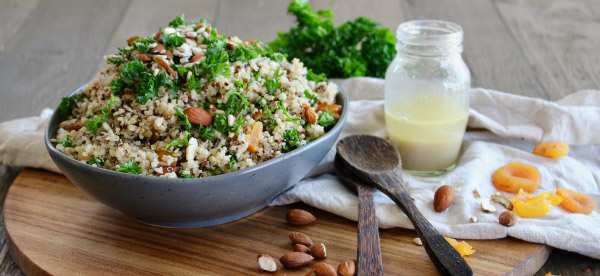 ---
WHERE TO BUY ACTIVATED ALMONDS
Our Activated Almonds are 100% insecticide-free, and are available from our online shop and our Alexandria (Sydney) store in 200g and 4KG bulk sizes.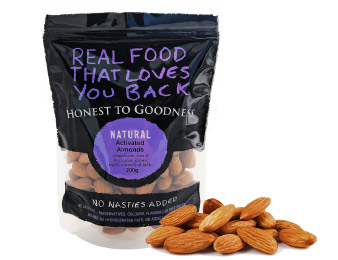 LATEST BLOGS
29th Jul 2020
Packed with protein, fibre and a whole lot of nutrients, quinoa is a fantastic addition to your d …
22nd Jul 2020
What's your go-to pick me up when that afternoon craving hits? How do you balance selecting a snack …
20th Jul 2020
Have you heard of activated nuts? If you're wondering what on earth activated nuts are, don't …