Organic Tinned Tomatoes are a delicious pantry staples and can also become the perfect last minute dinner life savers. Our organic tomatoes have been carefully sourced from Italy and have been freshly harvested, processed and tinned at the source. They are packaged in BPA free tins and are 100% Certified Organic with NO GMO, NO Artificial Flavours, NO Preservatives, NO Added Sugar and NO Added Salt!
So what can you make with these delicious tins of goodness? There are so many options, and Spaghetti Bolognese doesn't necessarily need to feature (we know this often comes first comes to mind!). Here are a few quick ideas to lead you in the right direction, and make them worthy of being a favourite pantry staple!
---
BAKED EGGS

Simmer tomatoes in their own sauce with just a little extra water as well as fresh herbs and spices. You could add some chorizo and olives for a spanish inspired flavour! Crack eggs into the simmering sauce and cook/bake until eggs are set. Great for a breakfast (or even dinner!) that is both satisfying and healthy.
---
VEGETABLE NOODLES
Toss strands of zucchini and/or carrot noodles with some tinned tomatoes, chopped fresh basil, salt and pepper to serve like pasta. Or simply top your bed of veggie noodles with juicy, sweet cherry tomatoes! A 5-minute meal that could never go wrong!
---
WITH FISH
Infuse white fish, like John Dory or Cod with tonnes of flavour by poaching it in a tin or two of tomatoes, olives and capers.
---
MEXICAN-STYLE SALSA
Save some of your chopping time by adding drained diced tomatoes to a mixture of red onion, capsicum, coriander, chilli and lime juice for a fragrant Mexican salsa for taco nights!

---
WITH BEANS
Dreaming of feasting in Italy? Briefly simmer cooked white beans in tomatoes with desired seasoning for a simple, satisfying dinner.
---
GRILLED CHEESE & TOMATO TOASTIE
Spread a layer of diced or cherry tomatoes inside the sandwich before grilling or toasting.
---
CREMY CURRY
Turn the Italian sauce into a lush Indian one. Sauté ginger, chilli, extra garlic and curry powder, then add a tin of diced tomatoes with half as much of our Organic Coconut Milk. Simmer until the flavours meld, and season with salt and coriander.

---
PASTA BAKE
Add more flavour to your bake! Drain diced tomatoes and sauté with garlic, spinach or kale and then stir this through your pasta mix before baking in the oven.
---
SEAFOOD DISH
Steam mussels and clams in tomatoes with sauce, herbs and spices until the shellfish pop open. The seafood juices will add a wonderful ocean flavour!
---
CHUTNEY
Chutney is a delicious wholesome condiment which you can make in big batches and store in the fridges for months! Great to make using the organic diced tomatoes.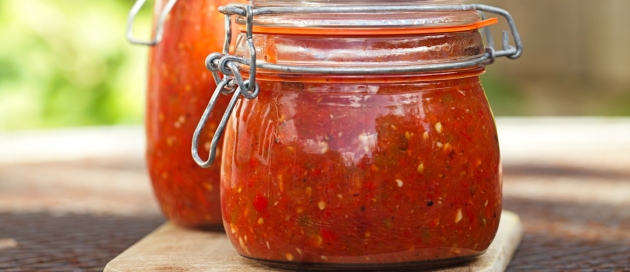 ---