The Australian Organic Market Report is an annual look at consumer trends and the growth of the organics industry in Australia. Findings are based on survey answers from 1,000 randomly selected Australians, across the ages of 18-69.
After reading this report, we are pleased to see continued growth in the organic sector, not only across farmers and suppliers but with consumers too. We look forward to seeing awareness around organics increase and more Australian shoppers looking to make better choices for themselves and families.
Highlighted below are the key findings from the Australian Organic Market Report 2019
---
KEY FINDINGS
The overall number of households saying they have purchased at least one organic product in 2018 lifted to 65% from the previous year.
More than half of organic buyers (55%) say that they look for a certification logo on the label to check if a product is organic.
Over 90% of consumers say that they shop for organics in supermarkets at some time.
The benefits of products being chemical-free (80%), environmentally friendly (71%) and additive-free (65%) are viewed as the biggest advantages of organic food.
Just under half of organic shoppers say they purchased organic due to increased awareness of the impact of food and cosmetics on their personal health.
More than 7 in 10 shoppers use Google to search for information about organics.
---
ORGANIC VALUE
The total value of our nations organic market is currently estimated at AU$2.6 billion, with Australia being home to the world's largest area of certified organic land – around 51% of the global total.
The global market for all organic products is estimated at US$97 billion.
---
ORGANIC SPEND
The Australian Organic Market Report 2019 found 65% of Australian households are now buying some sort of organic product or produce yearly – an annual rise of 5%. Vegetables, beef, non-alcoholic beverages, fruit, ready to eat foods, nuts and cosmetics/ health products are the most in-demand organic items. Nearly 50% of current organic purchasers say that they have increased the allocation of their household food spending on organics over the past year.
---
INFLUENCES WHEN PURCHASING ORGANIC
According to the 2019 Organic Market Report, 49% of shoppers say personal health is the top reason they purchased organic products. The main perceived benefits of organics include:
Chemical-free (80%)
Environmentally friendly (71%)
Additive-free (65%)
Australians are now wanting greater clarity and information when it comes to choosing authentically organic products. Some 55% of Australian organic buyers now say they look for a certification logo on labels to check if a product is actually organic.
Australian Organic General Manager Niki Ford said, "More than six in ten shoppers agree that an organic certification mark would increase their trust in organic products, with over a quarter (29%) saying that an organic certification mark would have a strong level of influence over their organic purchase decisions."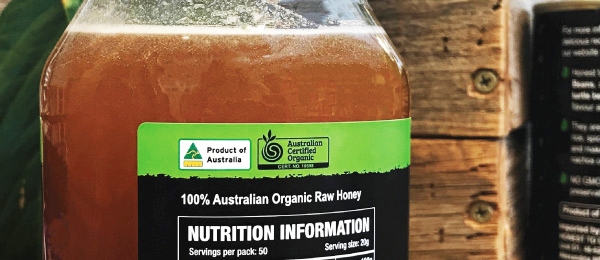 ---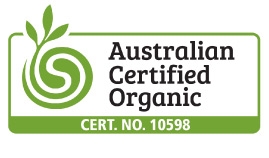 Honest to Goodness is certified by ACO, who audit and approve all our operations under their strict guidelines and ensure that the organic integrity of our certified products remains intact. Following strict food handling guidelines and having a quality management system in place guarantees the best possible organic products are available for our customers.
Download the full Australian Organic Market Report 2019 here >>

---