This year's Australian Organic Market Report focuses on the impact COVID-19 has had on the growth of Australia's organic industry and consumer behaviour. These findings are based on national research studies from surveys sent to approximately 1,000 randomly selected Australians, across the ages of 18-69.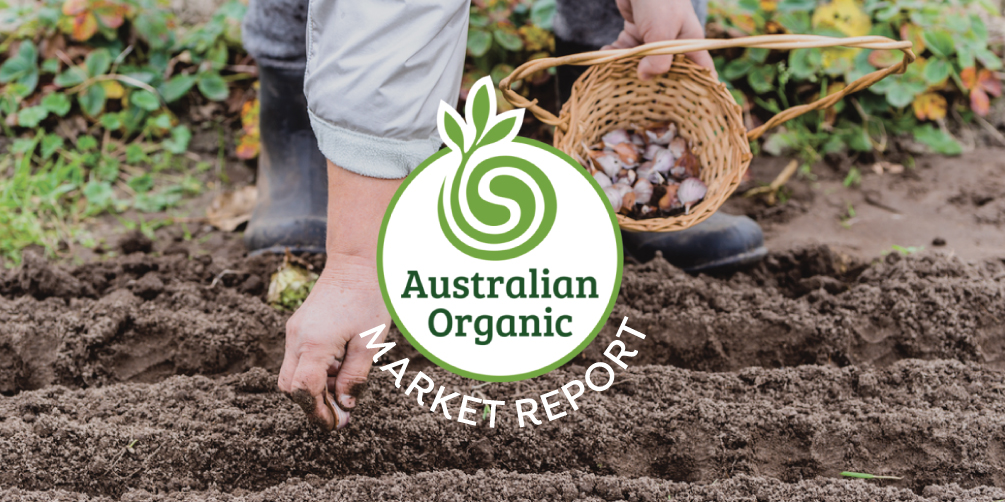 Read on for the key highlights from the Australian Organic Market Report 2021:
---
ORGANIC ON THE RISE
Australia remains the world's largest holder of agricultural land under certified organic management with over 23 million hectares of Aussie soil now organic. It's a number that reflects the rise in consumer preferences for organic and natural products that we've seen in recent years and that COVID-19 catalysed in 2020.
Overall the report found that the size of the markets for health-conscious goods and services expanded substantially in 2020. Australians are increasingly buying organic with  56% of Australian shoppers purchasing organic in the last year and over 500,000 new shoppers buying into the organic market. Pandemic pressures and economic disruption have led to a change in consumer preferences including an increase in household expenditure on dining at home, buying local and concern for personal health motivating shoppers to make an initial organic purchase.
Despite overinflated figures during 'panic buying' peaks, Australia's average monthly expenditure on food purchases 'normalised' in April 2020 at around 12% above 2019 levels.
COVID disruption saw an increase in retail sales volume and price for organic foods. Whilst price remains the main barrier to purchase for organic goods,  37% of regular organic shoppers purchased more organic food in 2020 than the year prior. In fact, over 80% of shoppers are likely to consider an organic food option if their specific barriers can be solved.
---
WHY CONSUMERS ARE CHOOSING ORGANIC
Aussie consumers choose organic for reasons of quality, to avoid chemicals and believe that by buying organic they are making better choices for their family and planet.  46% of Australian shoppers say they started buying organic for personal health reasons, exacerbated in light of COVID-19. Other reasons to buy were a concern for the environment (46%) and animal welfare impacts (27%). Shoppers also chose organic due to the natural attributes of the organic production process and the better taste and quality.
The main perceived benefits of organics include: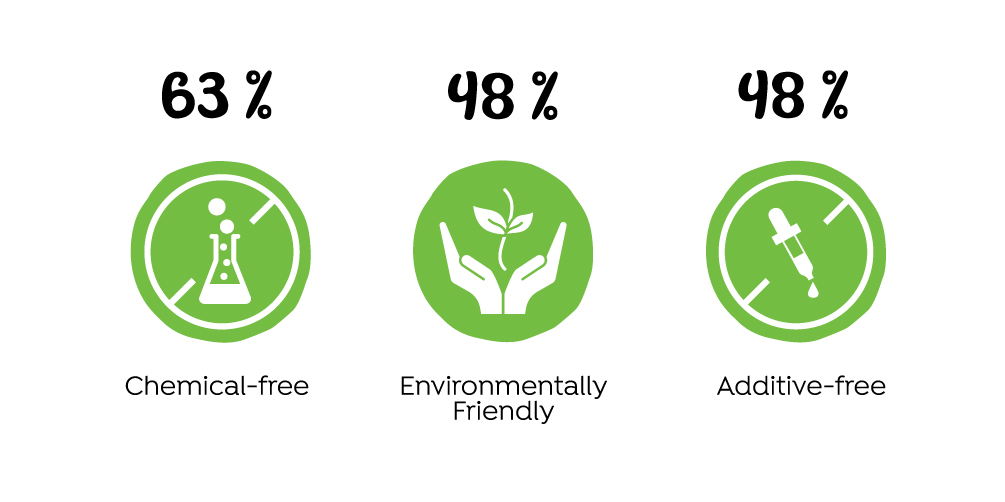 Interestingly, the most regular organic shoppers are likely to have at least one child under 16 years living at home with 30% of certified organic shoppers being families. That said the report also identified that Generation Z will be the future driving force towards organic over the next decade thanks to their socially conscious motivators.
---
Food categories were among the most purchased certified organic products in 2020 with Dry Grocery and Dairy accounting for a combined 45%. Health and Beauty accounted for 8.6% of purchases, this category saw interesting shifts with shoppers buying certified organic health and beauty products  making more purchases and taking more shopping trips than 2 years ago. Long-life milk, vegetables, dairy milk, ambient health foods and yoghurt were the most commonly purchased organic products.
---
Honest to Goodness is certified by Australian Organic Limited, who audit and approve all our operations under their strict guidelines and ensure that the organic integrity of our certified products remains intact. With more than half of organic shoppers checking for certification marks on organic product labels, we are proud to range a variety of food and non-food products that carry the ACO "Bud" logo. Following strict food handling guidelines and having a quality management system in place guarantees the best possible organic products are available for our customers.