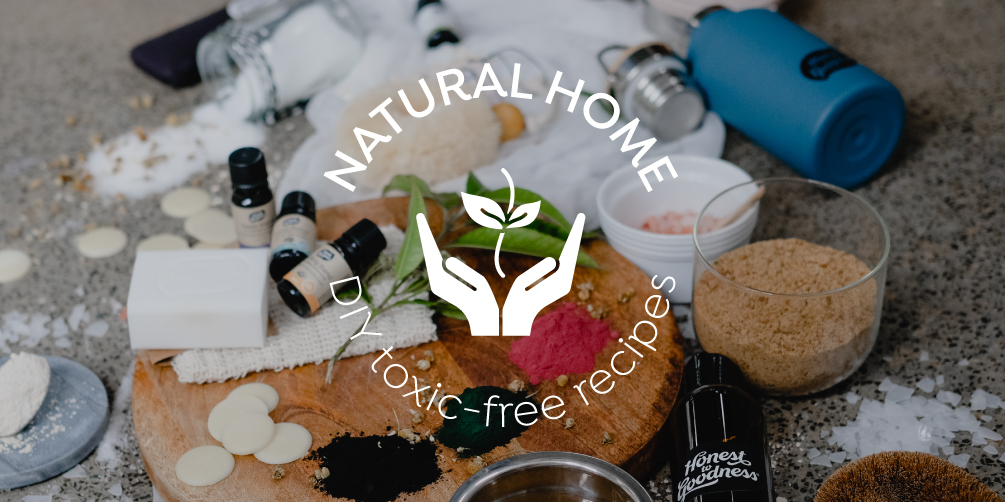 There are thousands of different synthetic chemicals used in common household products that people (and their families) are exposed to every day, without realising this could really affect their health. You'd be surprised how many toxins and chemicals are hidden in the long list of ingredients in manufactured products – a lot of which have not been tested for human safety, and most of which are not understood by an average person anyway!
Take a step away from expensive, store-bought household products which are full of added nasties, and instead open up your pantry to experiment with some DIY home remedies! You can whip up loads of natural concoctions to use at home, for cleaning right through to the beauty department! Here are some easy and cost-effective home remedies to get you started.
---
ALL-PURPOSE CLEANER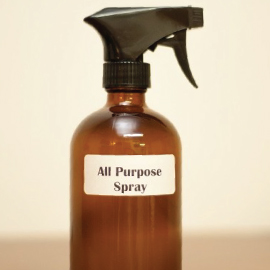 Many commercial all-purpose cleaners are loaded with toxic and polluting substances that can be harmful to our health and our environment. Try out making your own multi-purpose cleaner using some basic pantry staples.
All you will need is…
Directions
Pour from ¼ to ½ cup of vinegar into an empty spray bottle and add 2 tablespoons of bi-carb soda. Add a few drops of your chosen essential oil (to help cut the vinegar smell) and then fill the rest of the bottle with water. Lightly shake to combine the contents.
---
NATURAL FOOD COLOURING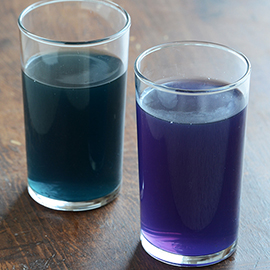 For natural ways of dying food, icing or children's play dough, here are some interesting ways to produce a rainbow of colours WITHOUT introducing unnecessary additives and nasties!
Deep coloured vegetables, fruits, spices and concentrated fruit powders produce some vibrant results. However do keep in mind that when using food as a natural colouring agent, they can alter the flavour of food (or icing!). Gradual additions, taste testing and adjustments of the recipe will be required to suit your taste.
To make something…
Green: use some Organic Spirulina Powder for a vibrant forest green or Organic Alfalfa Powder for a pale green colour.
Yellow: add Organic Turmeric Powder. (Bear in mind that Turmeric is known for staining - be careful if giving your kids play dough that has been coloured using Turmeric!)
Purple: add Organic Macqui Powder or Organic Acai Powder. Chopped up red cabbage steeped in boiling water will also leave you a vibrant purple liquid!
Blue/Teal: Stir a bit of Bi-carb Soda into ready-made red cabbage water (above) to produce a lovely teal blue.
Black: A teaspoon of Activated Charcoal Powder will give you a natural black.
Red: add Organic Beetroot Powder for a red hue, or dilute in water for pink.
---
DRY SHAMPOO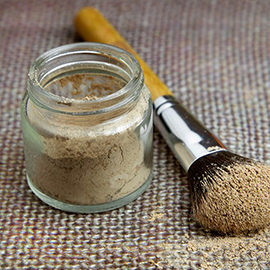 Dry shampoos have become a popular hair care essential, however commercial dry shampoos can be very pricey and contain unknown nasties as well as damaging ingredients to your hair and scalp. So why not make a natural organic alternative?
The basic idea of a dry shampoo is to put an oil absorbing substance (like arrowroot or starch) on your hair to absorb the oil and leave it looking clean.
You will need…
Directions
Mix ingredients together with a spoon. Using an old makeup brush, apply to the roots of your hair and brush through.
---
FACE MASK
Fancy a no-nasties organic spa facial? Walk no further than your kitchen!
The skin-nourishing green superfood powder Spirulina acts as a rich source of anti-oxidants with an amazing range of vitamins and minerals. The chlorophyll in the Organic Spirulina Powder helps to draw out toxins, whilst cleansing and tightening your pores. Pure Organic Coconut Oil keeps your skin moisturised and hydrated, and together with Spirulina, these ingredients are both anti-bacterial and anti-ageing.
This mask leaves you with a noticeable difference to the condition of your skin...it's certainly worth the try!
You will need:
Directions
Combine all ingredients in a small container and apply to your face. Leave on for 15-20 minutes and then wash off.