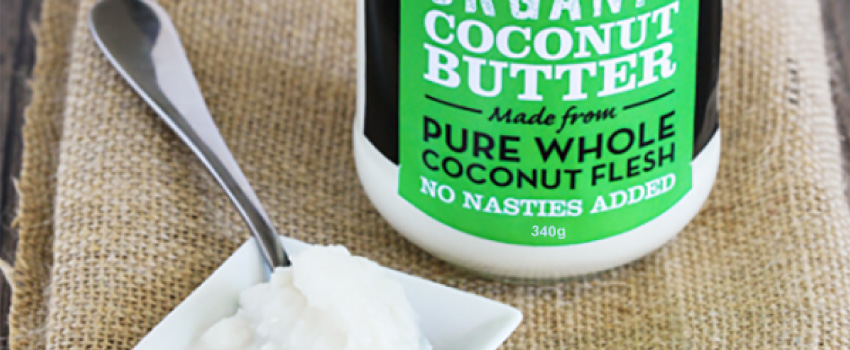 Organic Coconut Butter is an absolute Honest to Goodness favourite and we want to let everybody know why...
1. It's made from 100% pure coconutty goodness.
Our Organic Coconut Butter is made purely from 100% certified organic coconut flesh! It contains all of coconut's natural fibre, nutrients and healthy fats. Coconut Butter is different to coconut oil as the flesh and fat are blended together to form a rich, creamy texture.
2. Coconut Butter is gluten-free, dairy-free, nut-free, paleo & vegan! Plus it's free from any added nasties or added sweeteners.
All of these qualities make Organic Coconut Butter fit for just about everyone!
3. Coconut Butter can be used as an ingredient for both sweet and savoury dishes.
Use Organic Coconut Butter in baking and raw desserts, substitute for nut butter, add it as a creamy coconut flavour in sauces or as a thickener in curries, blend it into a smoothie or drizzle over granola.
4. You can even use it to make coconut milk & cream.
Simply add (warm) water to coconut butter and…voila! You have back up coconut milk & cream.
To make COCONUT CREAM: Mix 2 parts coconut butter with 1 part water.
To make COCONUT MILK: Mix 1 part coconut butter with 2 parts water.
5. Coconut Butter tastes like absolute heaven!
This spread is not only nutritious, but seriously melt-in-your-mouth delicious!! It's heavenly creamy and has the delightful sweet taste of coconut flesh. Be warned: spoonfuls of this stuff is highly addictive!
COCONUT BUTTER COOKING TIPS:
Depending on the climate of its environment, coconut butter can be smooth and soft, runny, crumbly, or rock hard! To melt hardened Organic Coconut Butter it just needs to be heated through gently: simply place your jar in a warm water bath (making sure it is sealed up properly) OR leave it out in the sun on your window sill OR place the jar in a warm (not hot) oven for a few minutes.
Oil separation of coconut butter occurs naturally. If a hard top layer of coconut oil forms, simply warm it using a method above and blend the oil back through the flesh with a spoon.
Do not use coconut butter for any high heat cooking or the flesh will burn – this includes the microwave!
LATEST BLOGS
12th Apr 2021
Here at Honest to Goodness, we are serious about sustainability. One of our core values is our commi …
25th Mar 2021
There are thousands of different synthetic chemicals used in common household products …
25th Feb 2021
Our Essential Oil range consists of 6 Certified Organic Pure Oils and 3 custom Blends which are 1 …