While we love getting into the Christmas spirit, we are conscious that often it is a time where a lot of waste is left behind. Here are our 5 tips for how to celebrate more sustainably this Christmas.
---
GIVE PACKAGING A NEW LEASE ON LIFE
Upcycling is taking an unwanted item that may have just been thrown in the trash and transforming it into something new. It is a great way to be sustainable this Christmas and reuse materials, reduce rubbish and be creative! One way to reduce waste is by repurposing packaging from online orders and deliveries. We use a paper honeycomb wrap for plastic-free deliveries and it makes a great wrapping paper or even decorations if you are feeling crafty!
Cotton and canvas tote bags have become increasingly popular alternatives to plastic bags. Dip into your stash of tote bags and re-use as Christmas wrapping! They make a great alternative to paper and mean you can give sticky tape the heave-ho this Christmas. Add a cotton or hemp bow for a biodegradable, festive final touch.
Another idea is to put your empty food jars to good use! Simply remove the label or sticker (soak in hot water with dishwashing liquid to help remove any stickiness) and use to store food or create decorations and gifts.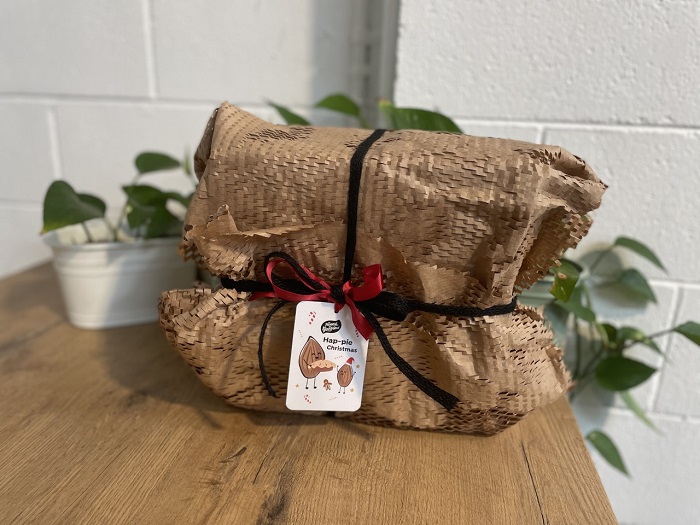 BUY GOODIES IN BULK
Buying in bulk means you can reduce packaging and save money by purchasing larger quantities. We are big believers in bulk buying, and we offer a lot of goodies in larger sizes – including the ones you need for your favourite Christmas recipes!
Baking, Flours or Sweeteners – 'Tis the season for baked treats! Buying your baking ingredients in bulk will help make you create the most delicious and cost-effective Christmas day.
Cleaning and Antibacterial – Staying safe and clean is at the top of the Christmas list this year. Shop in bulk to have refills easily accessible. Why not make sure that the products that you are using are family and earth safe?
Nuts and Seeds – Who doesn't go a bit nuts over the holidays? Use for snacking, baking or even making your own nut milk.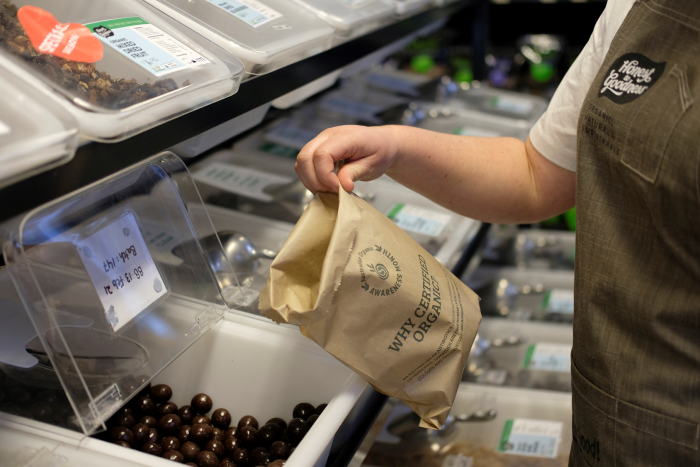 SUPPORT YOUR LOCAL
Give your local shops, markets and brands some love this Christmas. By supporting independent and local businesses, you reduce freight and are more likely to seek out special finds you will not get anywhere else. Our new retail experience Honest to Goodness House is open for business in Alexandria, Sydney for all your last-minute goodies and gifts. Find out more here.
GOODIE JARS
Save your glass food jars (there are usually a few hiding around the house) to make goodie jars. There are some fabulous, affordable and sustainable ideas that you can try this holiday season.
Create delicious edible gifts - Fill up your empty jars with some treats. Whether it be sweet, savoury or your own baking as the treat, it will be a gift that everyone loves.
Craft the perfect Christmas decoration - Pop a candle in a mason jar, use frosting or even decorate with plants found in the garden. These jars can light up your Christmas centrepiece or add a festive flair around your home.
Give the gift of a green thumb - Create a living gift by using cuttings from your own plants. You can also plant seeds ahead of time and grow your gifts throughout the year.
Everyone loves a bath bomb - Packed full of Epsom salts, bi-carb soda and oils, they are incredibly simple to make. Make your own or source them locally; they'll keep for 6 months in a glass jar.
Baked treats are always a great idea - Sweets, granola or trail mix, the possibilities are endless. You can even gift a jar of ingredients to spark the baker within!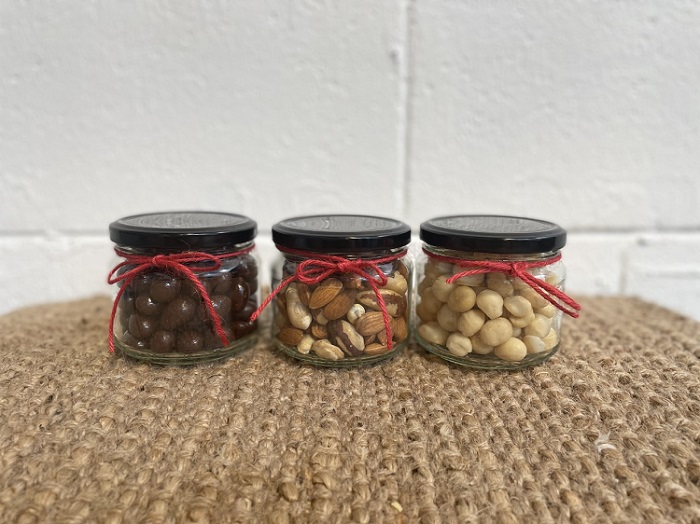 GIVE THE GIFT OF AN EXPERIENCE
A great waste-free option to make someone's Christmas. Buying an experience as a gift such as a yoga membership, pottery classes, a visit to a winery or lunch at that restaurant they've been talking about is a wonderful idea that they will not be disappointed with! Not only will you provide a fabulous memory, but your choice will show how well you know them!
We hope these tips help you have a happy, healthy and sustainable holiday season this year. Merry Christmas, everyone!