Honest to Goodness co-owner, Karen Ward, shares the experience of a trip to Sri Lanka, where all 6 members of their family visit one of our organic suppliers:
---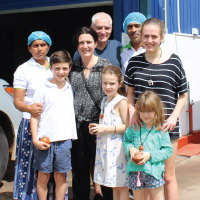 When we started Honest to Goodness back in 2002 we only ever dreamed that one day we would be able to travel the world with our family and see the food being grown and people behind the food we have in our range. Having honest, genuine and open relationships with our suppliers and growers is at the heart of what we do here at Honest to Goodness and it is certainly one of the most fun, rewarding and exciting parts of our business.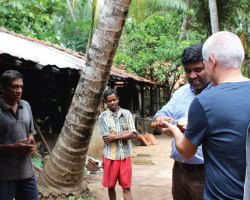 Our latest trip takes us to Sri Lanka – the land of organic coconut, tea and exotic dried fruit. We are enjoying an adventure of a lifetime this week visiting the factories our products come from, the farms and the people behind the growing, collecting, manufacturing and the people managing everything! There are certainly a lot of very important people and product considerations that go into a little tin of organic coconut milk – not to mention the other products.
Our favourite organic coconut supplier who we are here visiting started selling to us in 2008 – we were his first customer! He has worked hard, is a good person and has built a fantastic business here in Sri Lanka employing 450 people and have grown to sell their products all around the globe.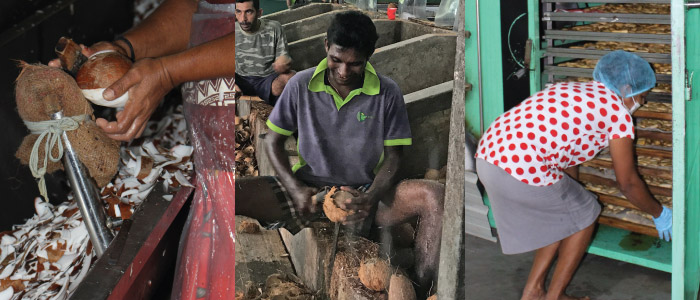 ---
Global trade development when fair and sustainable can benefit whole communities. The integrity of supply chains is very important to us as we can see the human impact of fair trade is very real.
Thank you to all our customers that buy our Sri Lankan Organic coconut products, teas and dried fruits. You are supporting and making a difference in people's lives and as a bonus, we get to eat delicious organic food that is good for us, good for the communities growing and making these products and the planet! Win-win!
---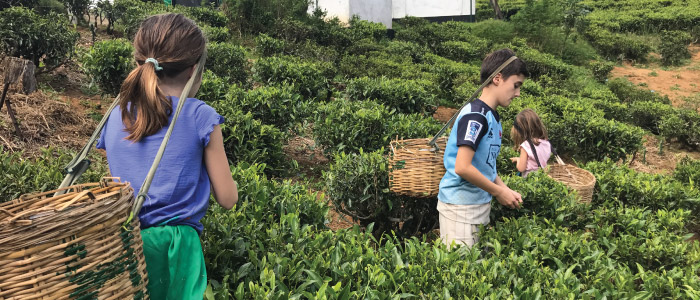 Ward family kids busy in the fields picking organic tea!