With things changing every day, we want to keep you uptodate with what we're doing to keep you and our people safe.
---
What safety measures are in place ensure food safety and to protect our team?
To protect the well-being of our people and optimal food safety, we are taking extra measures to prevent the spread of COVID-19 in our Sydney-based warehouse and production facility, including:
Temperature checks of all team members on arrival.
Enhanced cleaning protocols requiring our team sanitise equipment and workspaces at the start, during and end of each shift.
Maintaining good hygiene practices and frequent hand washing.
Shift planning to minimise cross over between teams and individuals.
Social distancing, staying 1.5 - 2 meters apart at all times.
We have provided Personal Protective Equipment (PPE) and hand sanitiser to our team.
Unfortunately, we will not be inviting visitors to our office or warehouse until further notice.
We've voluntarily registered our warehouse and head office as COVID safe businesses as part of our commitment to keeping you and our people safe.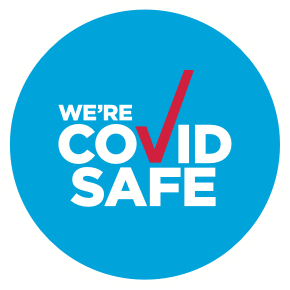 Do I need to worry about COVID-19 being transmitted through food?
Advice from the Australian Department of Health is that COVID-19 is a respiratory disease spread from person to person, it is not a food-borne disease. The World Health Organisation also advises that it is highly unlikely that people can contract COVID-19 from food or food packaging. There is no evidence to date of viruses that cause respiratory illnesses being transmitted via food or food packaging. Coronaviruses cannot multiply in food; they need an animal or human host to multiply.
Maintaining Good hygiene practices and frequent hand washing are the best defence and as outlined above we have strict protocols in place.
Should I disinfect my order when it arrives?
Advice from Food Standards Australia and New Zealand is that food packaging hasn't presented any specific risk of transmission to date. Little is known about how long the virus survives on surfaces, whilst studies have been conducted, there is no specific advice and it is dependent on the type of surface, temperature and humidity of the environment.
The World Health Organisation advises that it is not necessary to disinfect food packaging materials, but hands should be properly washed after handling food packages and before eating.
If you want peace of mind, Food Standards Australia advises that packaging surfaces can be sanitised with common household disinfectants such as alcohol-based sanitiser or bleach.
And of course, wash your hands and always follow good food safety practices when handling any food.

Have shipping times changed?
The ever-changing COVID-19 situation means there may be some delays in getting your order to you. Please check our Shipping & Delivery page for the most up-to-date information.
Is the Honest to Goodness Alexandria store still open?
Yes! We are open and operating as a COVID safe business with enhanced safety measures, including:
Social distancing, staying 1.5 - 2 metres apart
Accepting cashless payments only
Hand sanitiser is available which will ask you to please use when entering our stores
Increased hygiene practices for employees and cleaning protocols for stores
Asking customers return another time if they feel unwell
Useful links:
Food Standards Australia and New Zealand – COVID-19 Food + Food Packaging Safety
Australian Department of Health – Healthy Eating During COVID-19