In 2007 Wholegrain Milling expanded by taking on Demeter Farm Mill. Fast forward to May 2022 when Wholegrain Milling has decided to rebrand the Demeter Farm Mill range: the flour inside is exactly the same, it has just had a slight product name, brand name and packaging change.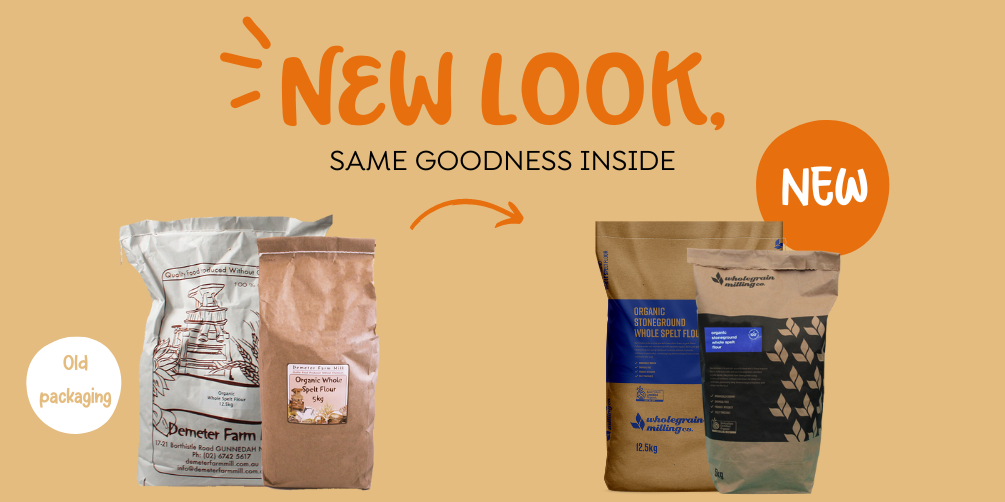 In 2007, Wholegrain Milling Co. expanded by taking on a complementary and exciting business: Demeter Farm Mill. Demeter Farm Mill is a long-established and widely recognised supplier of quality organic and biodynamic products.
"Demeter" is a registered trademark in Australia that guarantees the integrity of certified biodynamic products. Biodynamic farming places emphasis on the integration of crops and livestock, recycling of nutrients, maintenance of soil, and the health and well-being of crops and animals.
Taking on the Demeter Farm Mill label has enabled Wholegrain Milling to provide consumers across Australia with a much wider range of smaller packaged and highly nutritious flours, which complement their traditional range of grains and flours.
As of May 2022, Wholegrain Milling has decided to make some changes to the Demeter Farm Mill products name, brand name and packaging. The flour is not changing in any aspect, produced the same way, at the same mill, Wholegrain Milling in Gunnedah NSW. There will now simply be one brand and a slight product name and brand name change, plus new packaging for the 5KG and 12.5KG bags.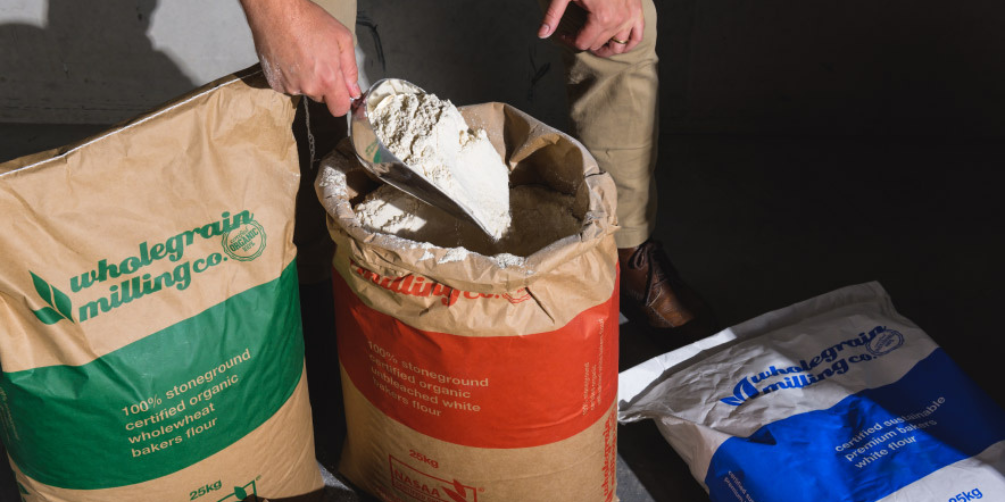 ---