Everyone loves a bath bomb! The fizzing is super satisfying to watch and the aroma makes your bath just so relaxing. Packed full of Epsom salts, bi-carb soda and oils, these bath bombs not only soothe your muscles but leave your skin feeling silky soft too.
Bath bombs are incredibly simple to make - perhaps an entertaining holiday activity for the kids? Keep a stash for yourself or package them up as homemade, personalised gifts!
---
HOW TO MAKE A BATH BOMB
Ingredients:
1 cup Bi-carb Soda
1/2 cup citric acid
1/2 cup Organic Arrowroot Powder
1/2 cup Epsom Salt
3 tbsp Organic Coconut Oil
1 tsp Cold-pressed Almond Oil
Your choice of Essential Oils
Bath bomb mould (can be bought from your local craft store) or muffin tin
Optional ingredients:
1 tsp Activated Charcoal Powder
Vegetable-based food colouring
Organic dried flowers
Method:
1. In a large bowl, combine the dry ingredients and stir well.
2. Melt the coconut oil in a cup. Add the almond oil and 5 - 10 drops of the essential oil of your choice.
3. Pour the coconut oil mixture into the dry ingredients. Use your hands to mix it all together, breaking apart chunks as you go.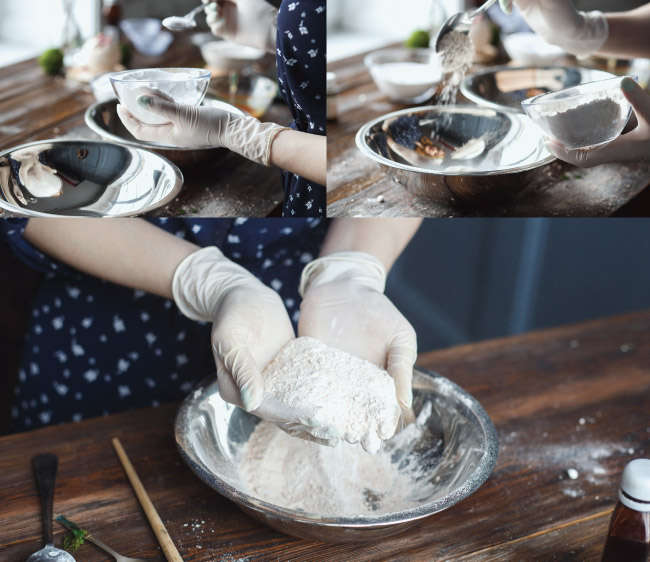 4. Pack the mixture into your mould and along the sides of the mould. If using a ball mould, pack each side until overflowing, and squeeze both halves together to close.
5. Freeze for 20 minutes.
6. To remove the bath bomb from the mould, warm the sides of the mould with your hands (this will help melt the coconut oil) and squeeze either side until the bomb pops out.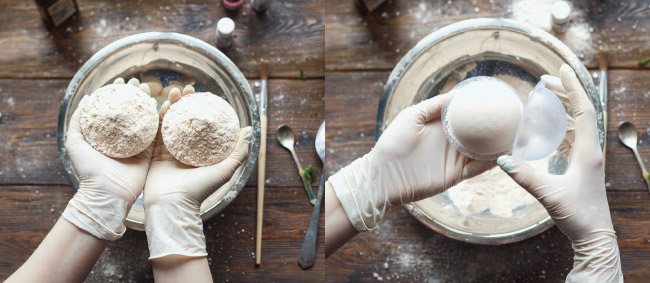 ---
GOODNESS TIPS
• You can add dried flower petal or herbs to your bath bombs - just remember to use organic dried flowers to avoid those that might have been grown with pesticides — you don't want to soak in a bath with that!
• To add colour to your bath bombs, mix the colour into the melted coconut oil before combining with the dry ingredients.
• If you want to create two-tone bath bombs, separate your dry mixture into two bowls, adding colour to one and leaving the other plain. Layer the two different mixtures into your moulds to create a two-toned effect.