Last Friday Honest to Goodness co-owner, Matt Ward, and his fellow teammates in 'The Honest to Goodness Legends' entered the Sydney Coastrek challenge. Their team of four hiked 30km along Sydney's rugged coastline, beautiful bays, through bush trails and historic sites, playing their part in supporting and raising funds for the Fred Hollows Foundation.
---
WHAT IS THE FRED HOLLOWS FOUNDATION?

Fred Hollows (1929-1993) was a worldwide renowned eye surgeon and humanitarian who helped restore eyesight to thousands of people in both Australia and overseas. He worked tirelessly throughout his life to end avoidable blindness.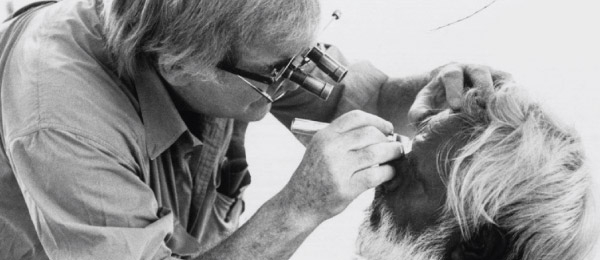 Of the 36 million people in the world who are blind, many do not have to be. The poverty that most of these people live in results in higher rates of eye disease, cataract, trachoma and diabetic retinopathy. Although treatable and preventable, it is the lack of access to quality and affordable eye health that often leads to blindness.

The Fred Hollows Foundation is a development organisation founded by Fred and Gabi Hollows in 1992, which today works in more than 25 countries and has restored eyesight to over 2 million people worldwide. The foundation continues Fred Hollow's efforts through research, development and localised training, all in an effort to tackle avoidable blindness across the globe and address the most pressing problems that keep people needlessly blind.
---
OUR SPONSORSHIP

Honest to Goodness is a proud sponsor of the Fred Hollows Foundation through this year's Coastrek fundraising challenge in Sydney. Despite the rainy weather, the Legit Legends joined 3,000 Sydney Coastrekkers (of which were at least 50% women) on Friday 15th March with smiles and laughter – proudly playing their part in the fight to end avoidable blindness. Through this event alone, a total of more than $1.5 million was raised for the Fred Hollows Foundation.
Before embarking on their 30km journey, Matt and The Honest to Goodness Legends had the honour of meeting Gabi Hollows, who married Fred Hollows and worked tirelessly alongside him right up until his passing. As Founding Director of the Fred Hollows Foundation, Gabi has devoted herself to continuing her husband's extraordinary legacy.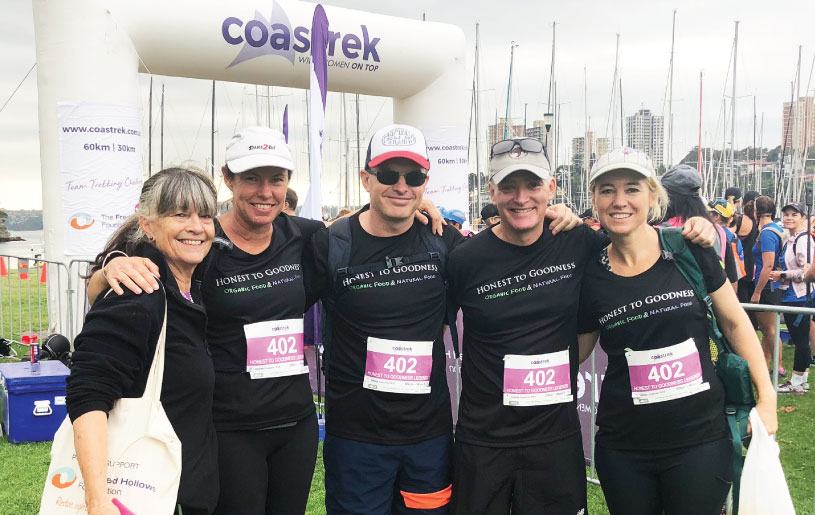 ---

WANT TO CONTRIBUTE TO THE CAUSE?

You can still play a part in supporting Matt and The Honest to Goodness Legends by making a donation here, or you can find out more about the incredible work of the Fred Hollow's Foundation.