One of the major challenges to our more frequent and vigorous hand washing habits - a very necessary hygiene practice to help prevent the spread of COVID-19 - is that it can leave our hands more prone to dryness and discomfort.
Weleda Skin Food, the iconic multi-tasking moisturiser loved by celebrities, makeup artists and beauty experts is here to help you put the moisture back in.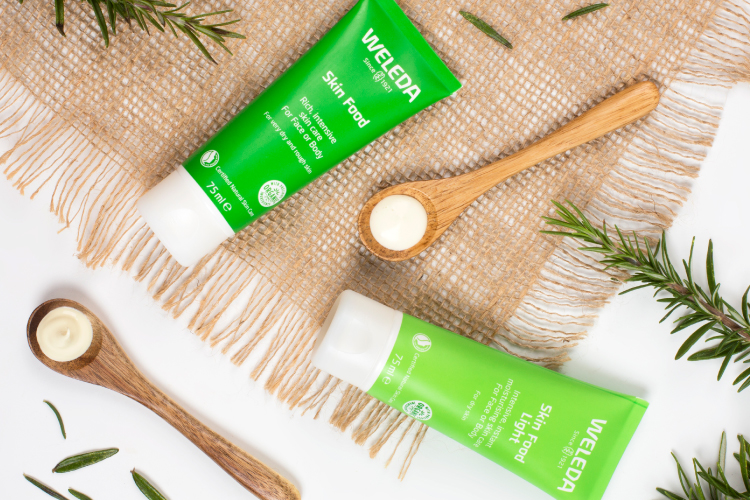 With one tube sold every 16 seconds, the all natural formula of Skin Food has been providing rich, intensive care for dry skin since 1926. Key ingredients of rosemary, pansy, chamomile and calendula alongside sunflower seed oil, lanolin and beeswax soothe and nourish dry skin on hands or anywhere else a moisture boost is needed.
If you are wondering whether it is safe to apply hand cream after washing your hands, the answer is yes. Just make sure that your hands are thoroughly dry first and ideally don't let the nozzle of the tube touch your hand. It is also wise to not share your hand cream with other people.
If you have particularly dry or eczema-prone skin it may be a good idea to give your hands a treatment at night with a very thick cream and pair of cotton gloves. Wear the gloves a couple of hours before you go to bed, and if you can tolerate it, keep the gloves on overnight to give your skin the chance to restore and rehydrate, ready for the next day.
Some of Skin Food's most popular uses include nourishing dry areas such as elbows and heels, using it as an intensive face mask overnight, prepping skin under make up and smoothing hands and cuticles. Skin Food Light offers a great alternative for on-the-go daytime use whilst the Skin Food Body Butter provides all-over hydration and a vegan formula.