What a year 2020 has been! We are grateful for the ongoing support of our amazing community that continues to enable Honest to Goodness to thrive. Thank you!
Whilst this time of year is a celebration for many we remain mindful that there are many who endure far less fortunate circumstances than ourselves. As is our tradition, rather than sending greeting cards and material gifts to our partners and suppliers, our team hand-selects charities that are making a positive impact on people and planet.
This year, we've chosen two organisations that are helping bring Christmas cheer to those in need within our local community, and a third that is bringing love and light to a small, poor Colombian village.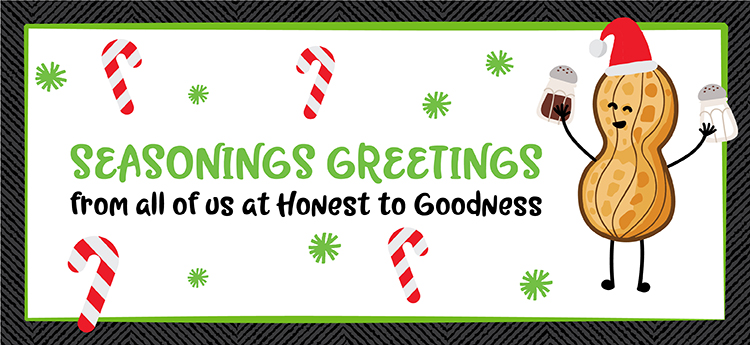 ---
WAYSIDE CHAPEL
This organisation assists those who are experiencing homelessness and social isolation in NSW. While COVID-19 has made support more difficult, they are still providing free takeaway meals and crisis support every day, including Christmas Day. Their "Donate a Plate" fundraiser helps them keep their kitchens cooking and their programs running throughout the holiday period.
Learn more about Wayside Chapel.
---
CANA COMMUNITIES
Cana Communities, originally De Porres House, works in inner Sydney to provide relief from poverty, suffering, destitution and helplessness for people struggling with mental illness, addiction, homelessness, loneliness and other factors that alienate them from society. They foster a sense of belonging and community full of love and support by providing shelters, homes and training and employment opportunities at its very own farm. The organisation is largely run by volunteers with their only source of funding donations from the community.
Learn more about Cana Communities.
---
SACHA UKU
This organisation arrived in San Miguel over two years ago, supporting a small, poor Colombian village that is recovering from civil war. Sacha Uku runs a preschool where village children come to play, sing, make friends and hear stories. They are currently raising money for the home they have purchased as a home away from home for the children of this area.
---
Thank you to all of these charities for the important work they are carrying out. Merry Christmas from Matt, Karen & the Honest to Goodness Team!