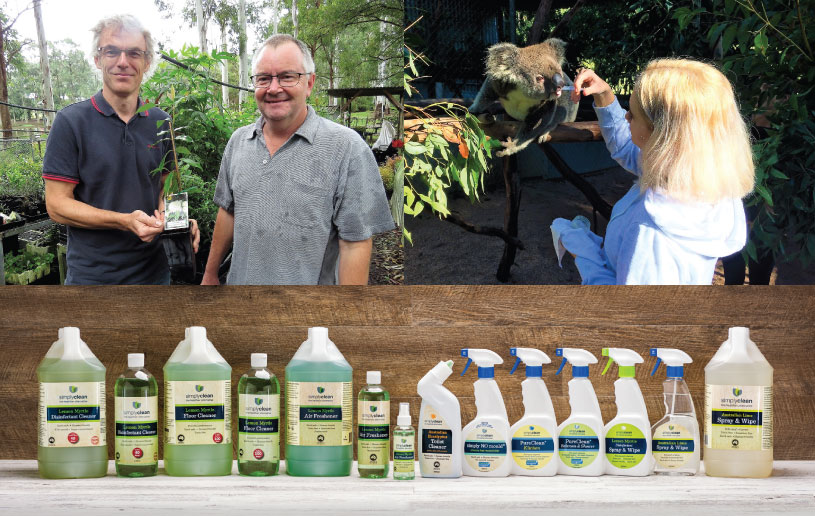 Our friends at eco-friendly cleaning brand Simplyclean have announced that they will now be donating five cents from the sale of every bottle in their range to the Lismore-based Friends of the Koala.
Simplyclean, which makes a range of earth safe and human-friendly home care products in Lismore, is also supplying free cleaning products to the Friends of the Koala Care Centre and with many of their staff actively volunteering at the Centre, it makes their support even more personal.
"At Simplyclean, we really want to put our money where our mouth is, and make a tangible contribution to the work of this great local organisation," said Simplyclean founder, Huw Jones.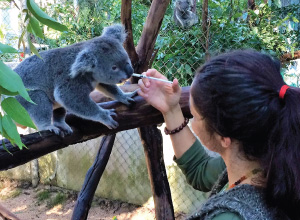 "Our business is grounded in the need for environmental responsibility and in creating products that work effectively without doing any harm to people or living creatures, so being in a position to sponsor the local koala population who are themselves under threat from environmental harm is a natural fit for us," he said.
"We use Australian grown plant fragrances in our products and pride ourselves on being uniquely Australian, and there are not many things more uniquely Australian than a Koala."
Friends of the Koala is a northern rivers based organisation that rescues, rehabilitates and then releases injured and ill koalas. The group is also committed to the reduction of koala habitat removal, as well as education and advocacy.
Working with a volunteer base of about 130 people, The Friends of the Koala have brought into care nearly 4,500 koalas and distributed more than 134,000 koala food trees across the Northern Rivers.
The Simplyclean home cleaning range includes laundry powders, laundry liquid, dishwashing liquid and powder, disinfectant cleaner, cleaners for the kitchen and bathroom, floor cleaner, toilet cleaner and air freshener. The Simplyclean personal care range includes hand soap, hand sanitiser and body wash. Australian fragrances used include lemon myrtle, eucalyptus and lime.
For more information about 'Friends of the Koala', or to make a donation, visit www.friendsofthekoala.org