Oh my goodness, we are celebrating our 20th anniversary!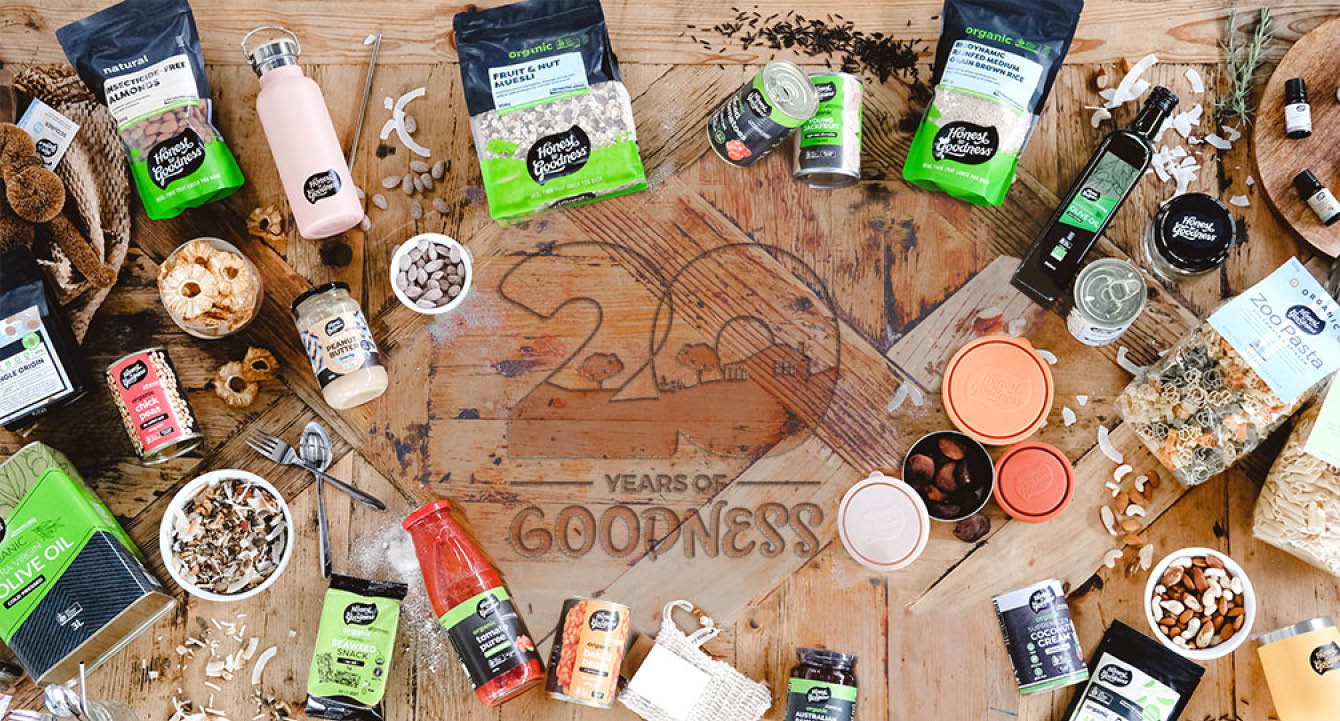 20 YEARS OF GOODNESS
Over the last 20 years it has become our mission to educate, empower and inspire the community to make wholesome, sustainable and ethical choices that benefit both people and the planet.
Our founders Matt and Karen Ward started Honest to Goodness with a market stall in Sydney back in 2002, providing the highest quality and sustainably farmed wholefoods to their local community. Their vision was to grow the appetite for healthy and nutritious choices driven by quality, taste and sustainability.
At the time organic and natural wholefoods weren't widely available on supermarket shelves and the market stall quickly developed a loyal following. We opened another, then another, and as our customer base began to grow so did our offering. Matt and Karen expanded the range, sourcing new products based on customer requests, developing pre-packaged mueslis and nuts, creating a wholesale business, opening a warehouse and eventually an online store where customers could find us on non-market days!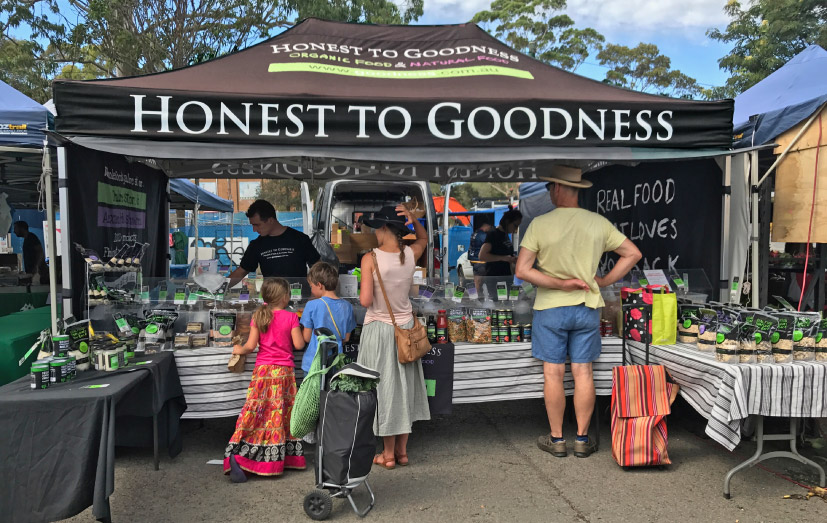 WE ARE CURATORS OF GOODNESS
20 years later, we're a little bigger than our humble beginnings yet still driven by that same passion to make healthy and sustainable living possible.
Our focus is on making healthy simple and accessible to more people while helping them on the path to a sustainable lifestyle.
We're committed to keeping it honest, by doing the right thing for our people, our suppliers, our customers and the planet. We value quality, honesty and transparency, and the spirit that drives you to do things a little differently. We strive to continually innovate, to create wholesome, ethical, sustainable food and lifestyle choices that benefit people and the planet.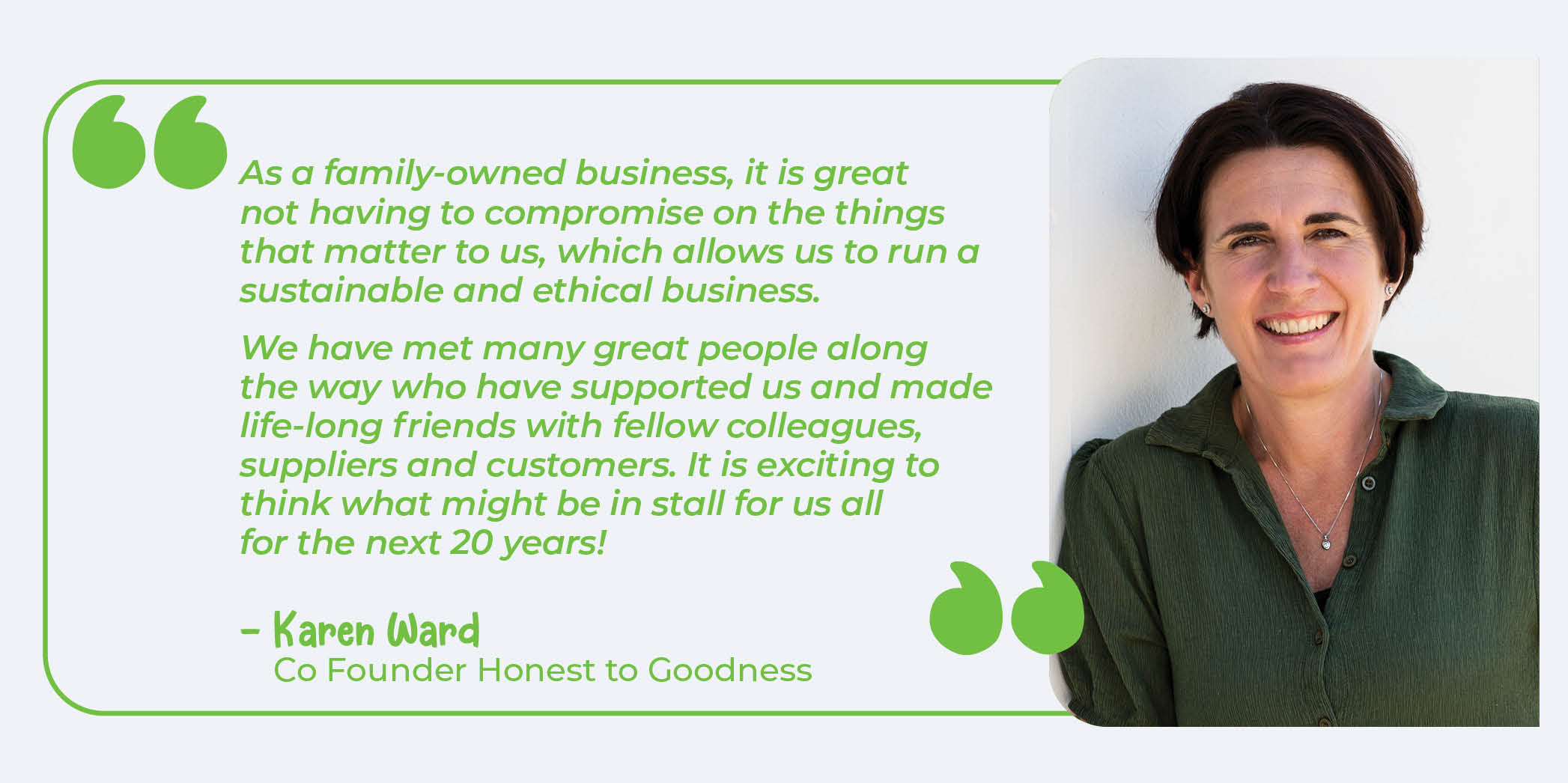 WE CARE ABOUT WHERE YOUR FOOD COMES FROM
As an Australian, family-owned business, we look locally first or source closest to the native origin, where food naturally grows best.
We are drawn to growers and producers who do things a little differently. Many of our products have their own story, a special something that sets them apart.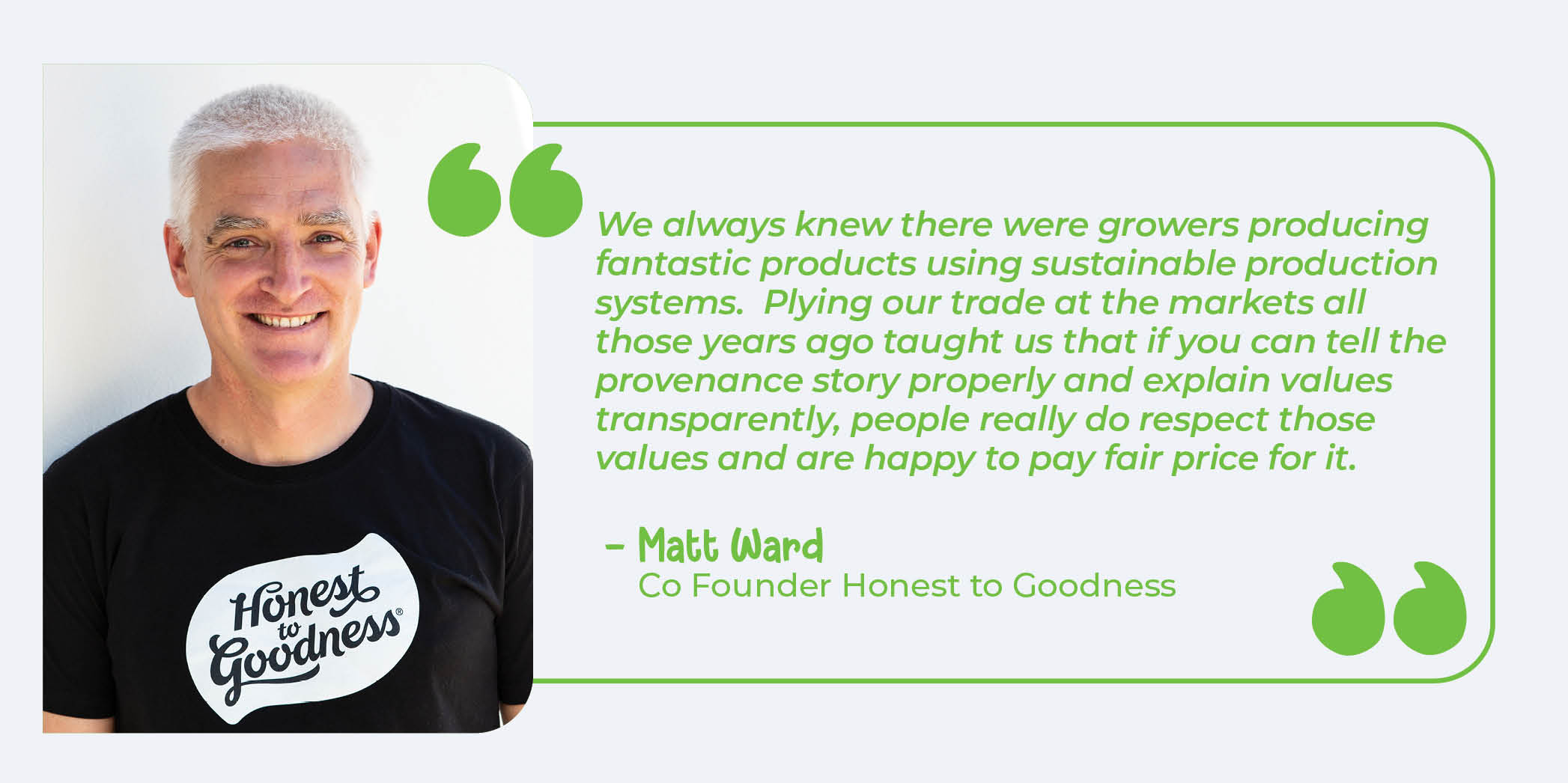 THE DIFFERENCE
To really understand our brand you need to get to know our products and the curiosities that make them unique.
All are free from the nasties you may not even know exist in the conventional products on supermarket shelves. Like our coconut milk, free from artificial preservatives and thickeners, as pure and natural as can be.
There may also be a difference in how the product is grown, processed or sourced. For example, all of our coconut products are ethically sourced and are harvested by humans not monkeys (yes that's a thing!).
Quality is always key, we source the pick of the harvest or choose the best raw ingredient.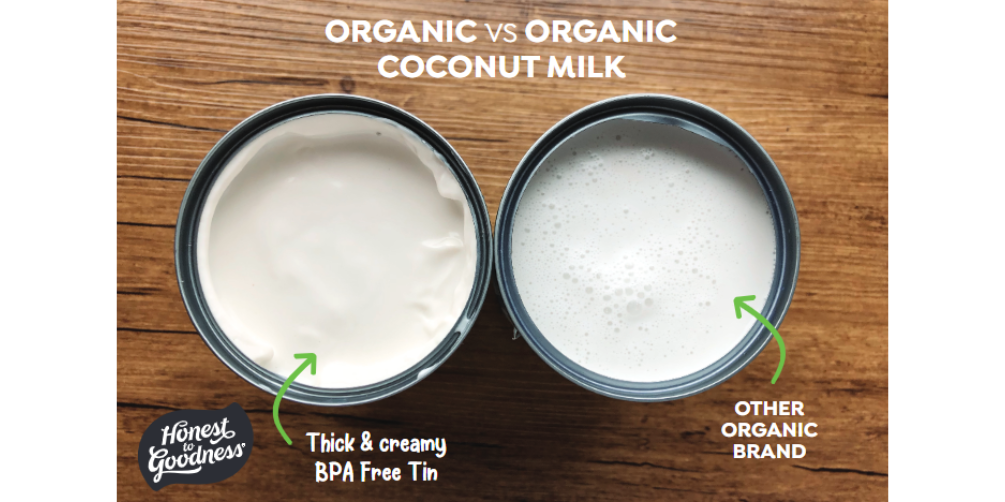 THANK YOU
Honest to Goodness started with a vision of connecting consumers to producers with demand driven by quality, taste and fairness.
We cannot thank enough our loyal customers who embody our values, leading the charge in demanding high quality, wholesome, tasty food and packaging reduction, making the sacrifices required to live a healthier and more sustainable lifestyle.
We promise to keep feeding your passion by always leading from the front - it's all about keeping life simple, real and possible.
A dreamer, Honest to Goodness is not afraid of big ideas, so stay tuned because we are: