HOW IT BEGAN

2002 was the year founders Matt and Karen opened up a stall at the Sydney Organic Markets under the name Honest to Goodness. This venture began off the back of growing frustrations with the direction that the food industry was taking, and with a great desire to make healthy food and ingredients affordable for everyone. Matt and Karen started off by selling unpackaged nuts and dried fruits at various growers' markets around Sydney.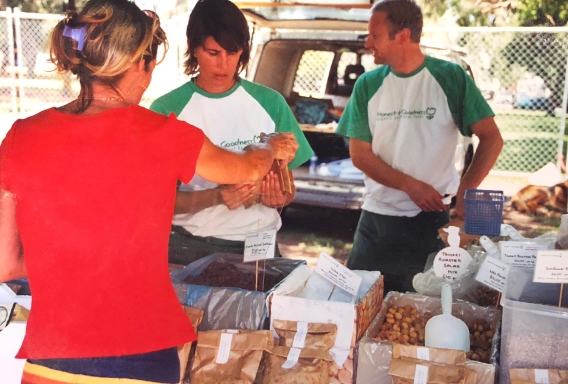 The Organic Markets mean a lot to us as without them, we wouldn't be where we are today - with over 1,000 products and a team of 50+, delivering organic goods Australia wide!
---
WHY WE STILL GO

Every weekend, we fill our van "Gus the Nut Bus" with bulk dried fruit, seeds, nuts, muesli's and more. On Saturdays we are at Organic Food Markets in Leichhardt (Orange Grove) and Sundays at Frenchs Forest – we are there each week in rain, hail or shine!
Why do we do it? The markets are still an integral of our business. It is just one of the many ways connect to our customers and stay close to our roots. We love seeing all the local growers and stall holders, and all the wonderful organic goodies they have to offer. It is a welcoming community that we are proud to be a part of.

Some of our customers have been visiting us since the beginning. They give great feedback and tell us some wonderful ways in which they use wholefoods.

We sell goodies by the scoop full, so it is a great way for people to just buy what they need and save on waste by using their own containers. By being at the markets we are able to provide more people with this opportunity and not just those in the Alexandria area.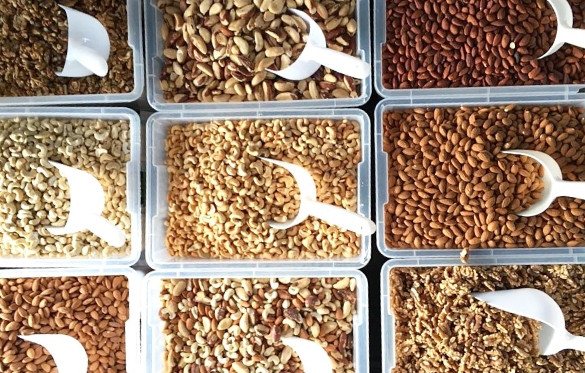 Want to visit us at the Organic Markets? Download a list of the goodies we take here and get directions here.