---
Our cleaning and body brushes are handmade in Sri Lanka by a small family run business that prides itself on crafting beautiful, sustainable, handmade brushes whilst providing much-needed employment and skills training for local women. Their sustainable range features Coconut Fibre scrubbing brushes and a Sisal Body Brush.
Meet the makers behind our brushes:
---
COMMUNITY OF ARTISAN WOMEN:
The women are trained in each area of the brush making process from twisting the natural fibre heads to lacquering the wooden handles and all the bits in between.
The women artisans earn a living wage and have access to a bonus scheme to encourage progress, while additional money is also put aside for their retirement. The needs of the women are catered for throughout their working life by providing easy transitions from work at home, part-time and full-time work. These opportunities allow women like Rukmani to raise their children, care for their elderly and look after their families at all stages of their life.
Recently, Import Ants opened a creche to better support these working mothers as childcare can be challenging in Sri Lanka. In addition to caring for younger children, the creche also operates as after school care and provides English lessons for older kids. Learning English is a valuable asset in Sri Lanka as it opens doors to better employment opportunities and University admittance.
---
FAIR-TRADE: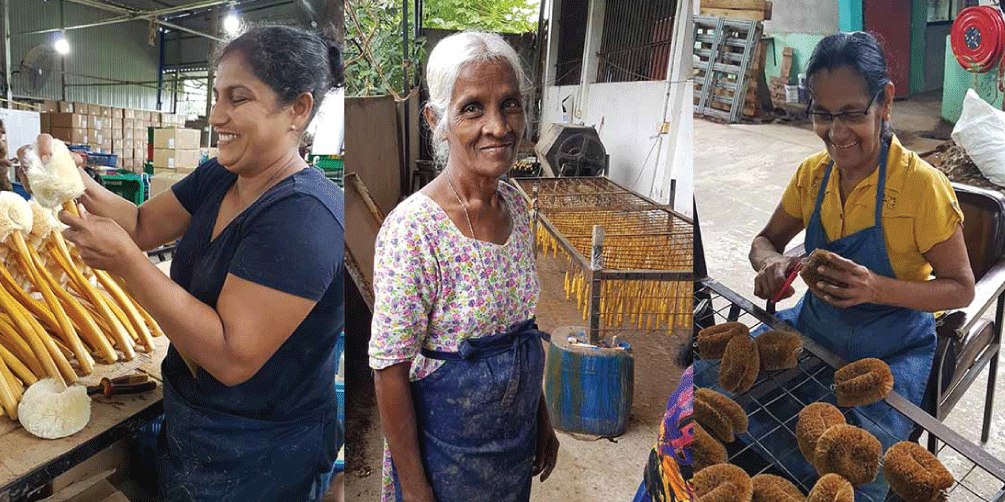 Import Ants is a Fair Trader organisation endorsed by the Fair Trade Association of Australia as having Fair Trade at the core of everything they do.
The 10 Fair Trade principles are what Import Ants strive to follow, the knowledge and skill that their producers possess are invaluable to their business, they seek to help and encourage their learning and growth as best as they can. "The health and happiness of our producers and their families is critical to both their success and ours so we ensure they have access to both a safe workplace and receive fair payment."
Fair Trade makes a difference to our brush makers and the support from customers has helped to fund the creche and provide toys and learning resources for the children of their team members.
"Our vision is to have Fair Trade products easily available in stores to allow you the choice to buy ethically."
---
NOTHING BUT PLANT FIBRES:
Natural vegetable fibres have been used for centuries, way before plastic was even invented. They are longer lasting and have no built-in obsolescence, making them better value for money than plastic. Many natural fibres are anti-bacterial and anti-fungal, such as coconut fibre and hemp.
Eco Max are passionate about natural alternatives to plastics which is why all their brushes are made from nothing but plant fibres.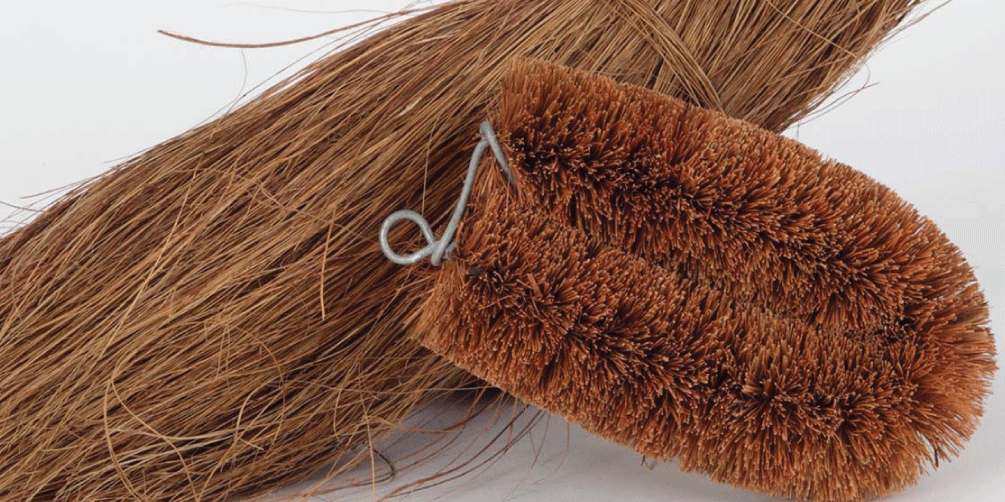 "We believe that it is the choices you make that create the world you want to live in. We believe in the power of positive change to a more sustainable, ethical and just world.
So join us today for a zero-waste ethical world tomorrow."