It's an exciting time for Honest to Goodness! We have grown from a market stall to a showroom and now, to a brand-new customer experience! Honest to Goodness House has officially opened its doors at 100 McEvoy Street in Alexandria.
---
From our humble beginnings, we have learned that there is no better focus group than real-life customers. Our customers have helped to guide the evolution of our brand and our product range. It is a philosophy that has stuck with us, forming the foundations of Honest to Goodness House.
Honest to Goodness House is a retail concept store, an evolving space where our customers can visit and experience the brand. It is our new home of innovation: In the coming months, we will be inviting customers to be involved in product testing, new product development, feedback and research. We will trial merchandising displays and gather grassroots shopper insights. This is our opportunity to further connect with our community and hear what they need, helping to guide where the Honest to Goodness brand goes next.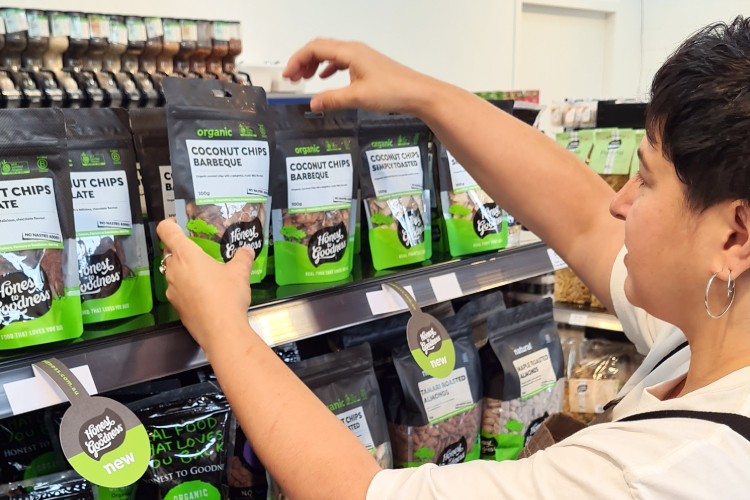 The new space is just down the road from our former showroom and considerably larger in size. This means we have expanded our in-store range, featuring more of our quality organic and natural goodies, sustainable lifestyle products, as well as other in-store exclusive goodies, including vegan meats and cheeses, sauerkraut, kombucha and more.

We cannot wait for you to experience Honest to Goodness House! We owe it all to our dedicated community, who have supported us and helped shape us into the brand we are today. While we are open now with trading hours every day, we would like to invite you to visit us for our Housewarming Weekend. Explore our exciting new space, as well as spin the Wheel of Goodness and enter the raffles to win a hamper of Goodness.