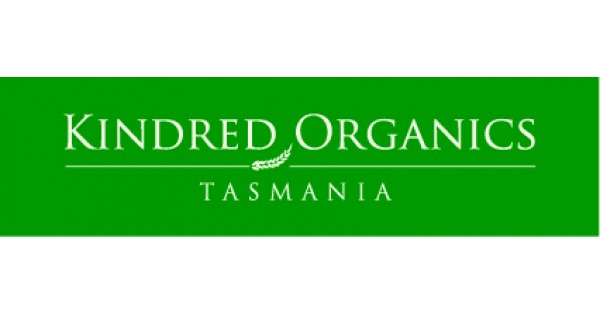 Organic Australian Quinoa from Kindred Organics was the very first, commercially grown, quinoa crop in Australia! Until now, quinoa has only been grown overseas, from places such as Bolivia, Peru and Chile. Honest to Goodness is excited to be one of the first suppliers of this innovative product.
This freshly harvested Australian Organic Quinoa from Kindred Organics is a low food miles crop, which is grown, harvested, polished and packed, all on the certified organic Damen family farm, on the North-West coast of Tasmania. At Honest to Goodness, we like to support the Australian Organic & Biodynamic farming industry and this exciting new Australian certified organically grown quinoa crop is definitely a milestone in our agricultural industry. This Aussie Quinoa has a mild and nutty flavour, and has been compared to the likes of cous cous in terms of taste and its light and fluffy texture when cooked. Quinoa can be cooked the same as that of rice, but in half the time. There are also several other ways to prepare Quinoa, as it is one of the most versatile grains you will ever come across! Imported Quinoa is usually prewashed and dried at origin.
This Australian one is not, so it is essential to wash it well, to rinse off the saponin. Saponin is the natural bitter seed coating that quinoa has, it stops the seed from being eaten by birds! Our "Real Food" philosophy is about pure, simple food, with no nasties added. And this locally grown, harvested and packed Australian Organic Quinoa by Kindred Organics is a real and wholesome product.