My Majo Self Care Products are safe, effective and good for the planet. They feature Essential Oils that have been carefully selected and used in the products to provide emotional and energetic support. Their range features natural deodorants as well as a handy natural fibre soap saver.
Discover their story, as told by founder Lyndall Cloudesley.
---
HOW MY MAJO STARTED
Having studied Naturopathy and also planning for a family, my husband and I wanted to create a cleaner lifestyle. This included minimising the toxins we put into our bodies and into the environment.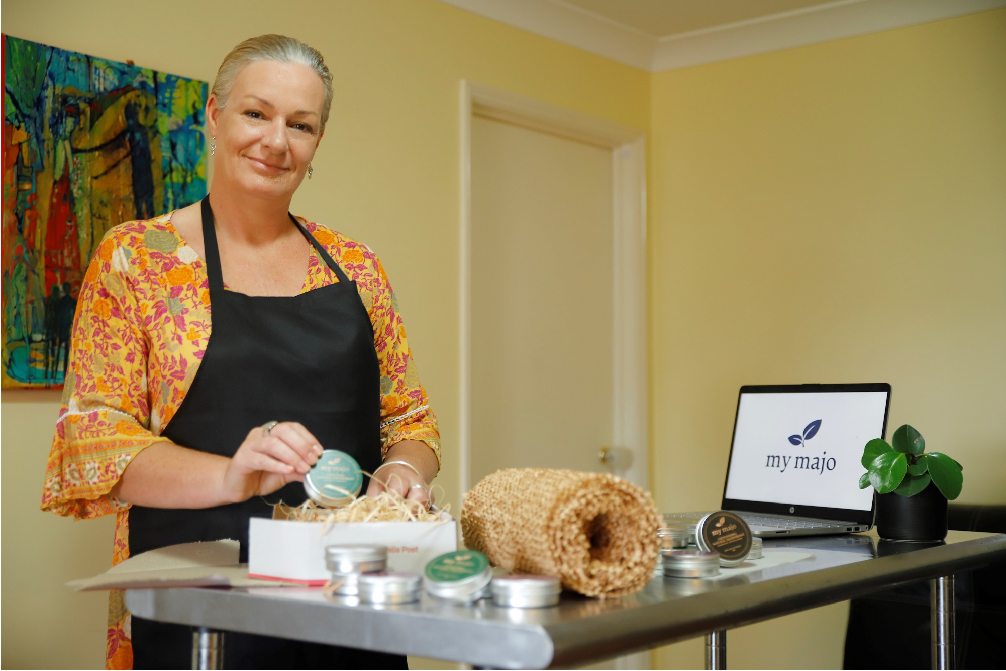 We decided to use essential oils to slowly (well, quite fast actually) replace products filled with ingredients and chemicals that we just did not know meaning we were making many of the products ourselves. In our process, we were inspired by where we live - Jervis Bay, and the beautiful nature surrounding us, including the Australian Bush, clear waters and white, sandy beaches.
Through this we found our passion: creating beautiful Natural Self Care Products filled with ingredients that are good for you and the environment. This includes minimalising plastic use as much as we can.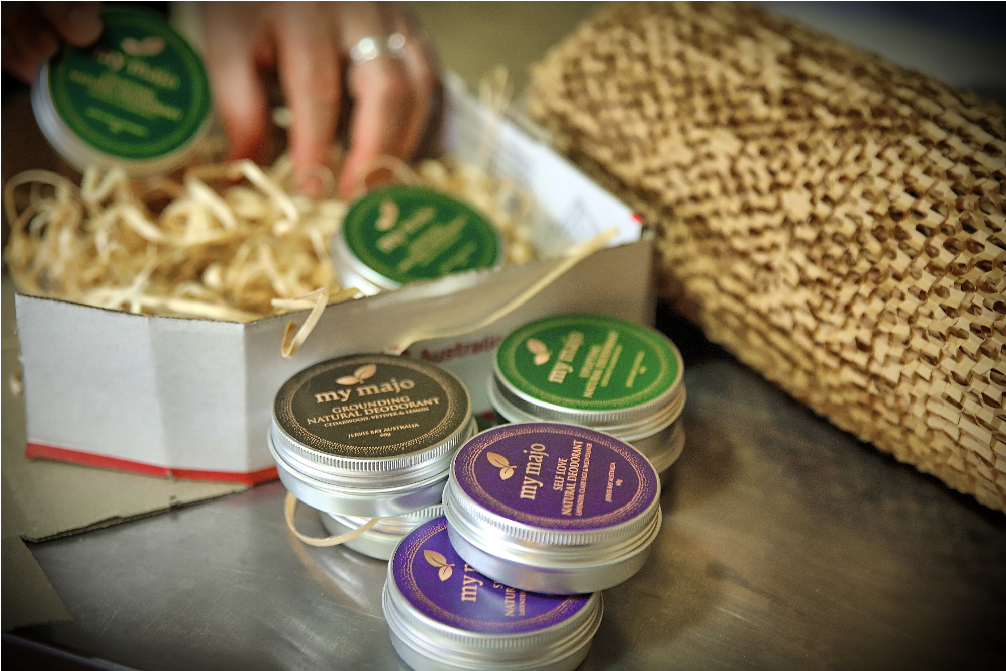 After testing our products on ourselves, family members and friends and then having them return wanting more, we knew what we had to do. We decided to make the product available to the community. These products include ingredients most people know, embracing our philosophy of Natural Simplicity.
We love to use organic ingredients and source them directly from other Australian businesses. We source all our ready-made Self Care Products ethically with businesses that share our passion to care for the world around us and the people in it.
2020 was a year no one will forget. Although it has been a tough year, it has also been a year of change, including change for the better. Giving us the push, we needed to get our business up and running. What a life-changing year it turned out to be!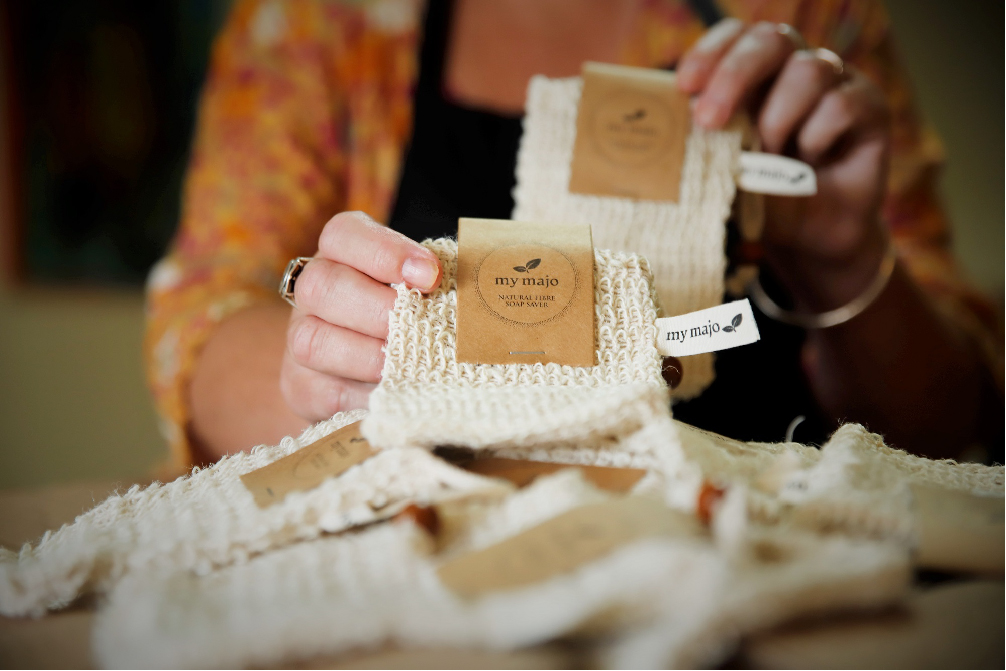 THE MEANING BEHIND 'MY MAJO'
The name 'My Majo' was derived from our two beautiful daughters' names, Miss M & Miss J. We taught our children from an early age that self care is not only good for your physical body but can also bring awareness to our emotions. We focused on having them let us know what they need that day, whether it be Grounding, Self-Love or Uplifting. These served as the inspiration for the names of our three natural deodorants!