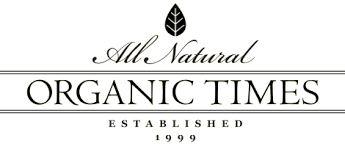 We dreamt of bringing a more natural, organic alternative to the confectionary market. With just enough capital and loads of passion, that dream came true, Organic Times was born.
That was back in '99 and ever since we have been genuinely focused on promoting organics, encouraging sustainable living and providing delicious, quality treats the whole family can enjoy.
We all enjoy a sweet treat from time-to-time and considering the many artificial additives, GMOs, and other expendable food processes we are unwittingly subjected to, we wanted to provide a range of quality, fair-trade chocolate products that not only taste delicious but are made from certified organic ingredients that are not only better for us, but for Mother Nature too. Practicing sustainable methods, focusing on low processing and supporting organic farming and organic ingredients, we have a no-nonsense approach to providing quality products that speak for themselves — we won't tell you how good they are, as you'll be glad to find out for yourself.
Our signature line is our Organic Chocolate Licorice. It's known to be the best out there, and goes magically with our chocolate. If you love raspberries, try our new range of organic chocolate coated licorice — Organic Raspberry Chocolate Licorice comes in 2 varieties: dark and white organic couverture chocolate. Our chocolate is made using certified organic cacao bought through the Hand-in-Hand fair-trade system which is then processed and manufactured according to an old-established Swiss chocolate recipe.
We believe in building lasting relationships whilst engaging in environmentally sustainable practices and supporting both local and fair-trade organic producers. We are Australian-owned and we also manufacture here in Australia. Organic agriculture and production is not just healthy for you, it's vital and environmentally beneficial to the natural eco-system of our planet.