For this month's community spotlight, we spoke to Terra Roam, a professional and recreational adventurer and expedition leader for Expedition Climb8. Some of Terra's experiences include walking a record setting 17,200 km solo lap around Australia plus more than 6,000 km solo bushwalking through Australian coastal and alpine wilderness.

Passionate about conservation, wildlife and the Australian environment, she believes it is far better to be part of the change the world needs rather than sit on the sidelines and watch.
---
What is Expedition Climb8?
Expedition Climb8 is an 800km, all-female team traverse of the Australian Alps for climate action. We are spotlighting the impact of climate change on alpine ecology, communities and business. Our trek demonstrates best practices we can all use in the back country, on adventures and in our everyday lives. With the help of scientific research and local experiences, we hope to see the bigger picture and look at how we can work together for a better future and reduce our impact on Mother Nature.
Where are you going on your next adventure?

Expedition Climb8 will take 2 months, from Brindabella National Park in the north near ACT to Baw Baw National Park in Victoria. After this, I will begin a 2-year bike ride around Australia recording stories we can share from the Dreamtime and living in harmony with our Earth.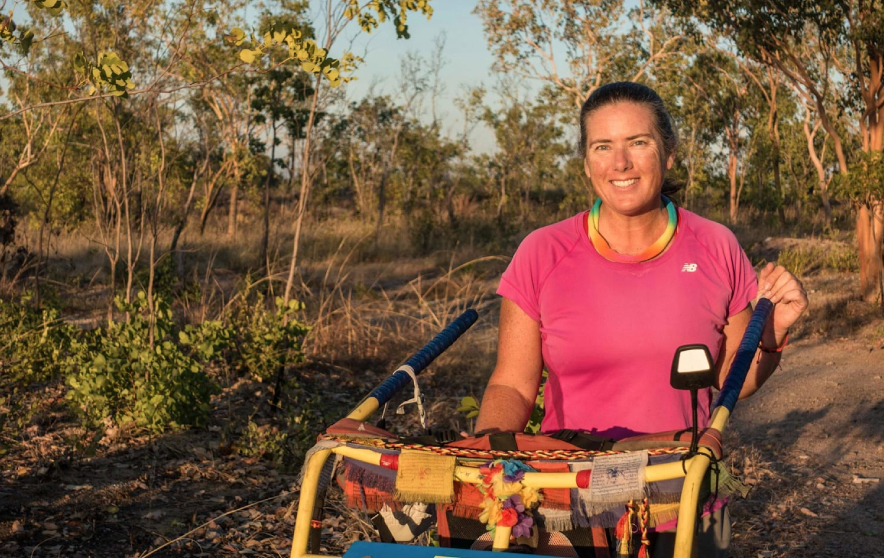 What do you look for when shopping for expedition food?

High-energy, nutrition, chemical-free, delicious food that fits in my backpack or bike panniers. I discovered Honest to Goodness during my walk around Australia and ordered lots of fruit, seeds and nuts online. It was very handy being able to resupply along the way.
How do you plan your food / what you cook?

On long expeditions like Climb8, it is important my team has variety, carbs, protein and fuel for recovery. I make a pretty good loaded Omega porridge with banana and berries. Our trail mixes are full of organic seeds and nuts and lots of dried fruit snacks. We choose meals that cook fast so we can be as fuel efficient as possible. This is a plant-based expedition. We believe animal agriculture is a major human cause of global warming and encourage meat-free choices.
How will you be travelling with zero waste?

We will not be using any single-use plastics. All packaging will be reused, repurposed, recycled or composted. We have made pouches from vegan wax wraps to carry fresh veggies when we pass through a town or resort. Each of us has a set of monster and dinosaur full-circle, reusable snack and scroggin bags, which are washable and will last many adventures. Our human waste is carried out in compostable bags. Even our toilet paper is recycled and wrapped in paper, not plastic. For a year leading up to packing supplies, I collected and washed resealable food packaging so I could order nuts and seeds in bulk and divide it into the recycled bags.
What are your favourite Honest to Goodness products?
During the walk around Australia, I loved the seeds, hemp, pumpkin, sesame, sunflower, linseed, chia. I made an omega mix until I found the perfect Omega Seed Mix in your shop. Dried cranberries, incaberries and blueberries soaked in porridge. I recently worked on Lord Howe Island as a conservation volunteer for 6 weeks. It is hard to get organic food over there so I made a big order of staples and a few special snacks like tamari almonds. I always had a pouch of organic dried fruit and nuts with me.
Honest to Goodness has helped me during many big and small adventures as I travel around Australia. It has become a vital part of my supplies on every adventure. This is where the best organic foods can be ordered and delivered to any town in Australia. No matter how remote I am, health and goodness are always available.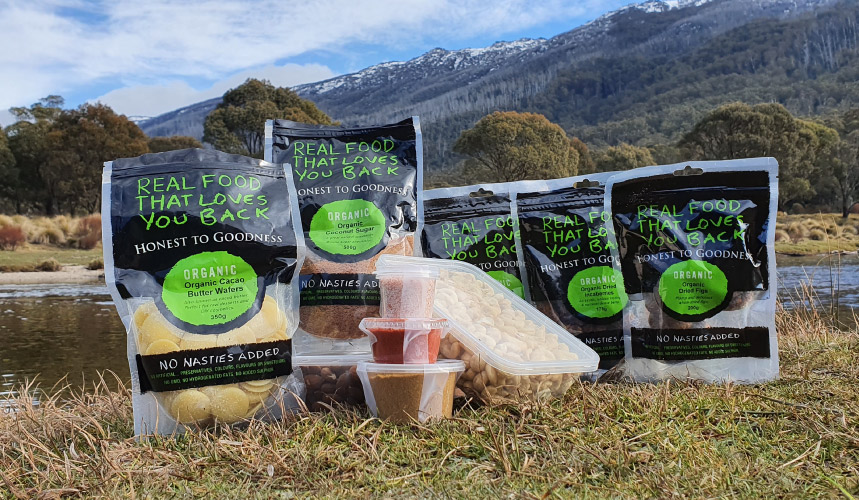 How can people follow your adventure?
To follow Terra Roam and the Expedition Climb8 team on their next adventure, head to Facebook or Instagram.