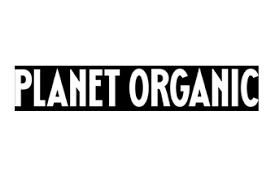 "Happiness lies, first of all, in health"

Planet Organic selects and produces their nutritious and delicious organic products with passion, innovation and a motivation for excellence! These products are teas, herbs and spices with superior quality and flavour. Taste the Planet Organic Tea range, available at our online store.


Planet Organic Teas: Bedtime, Chai Spice, English Breakfast, Earl Grey, Chamomile, Detox, Echinacea, Female Balance, Ginger, Ginseng, Green, Lemongrass, Peppermint, Rosehip & Hibiscus.

Planet Organic Herbs & Spices: Coriander, Basil, Bay Leaves, Cayenne Pepper, Chilli Flakes, Coriander Leaf, Ground Cumin, Fennel Seeds, Garlic Granules, Garam Masala, Ginger Ground, Nutmeg, Oregano, Parsley, Peppercorns, Rosemary, Sage, Thyme, Tumeric. Smell the Planet Organic Herbs & Spices, available at our online store!

The Planet Organic product range contains NO artificial pesticides, fertilisers, fungicides or herbicides. No Nasties! Looking after us and of course our planet.