Pressed Purity is a family owned business, established in 1986 with their cold pressed oils manufactured at a one of a kind state of the art factory in Kingaroy, Queensland. All of Pressed Purity's oils are made in Australia from fresh, high quality produce. They pride themselves on the flavour, taste and nutrition of the oils, and of course, they are a pleasure to use each day.
Shop Pressed Purity cold pressed oils >>
Discover more below:
---
INDUSTRY LEADERS
Pressed Purity has the largest range of cold pressed oils under a single brand (as a manufacturer) in Australia, if not the world. They are the world's largest manufacturer of Macadamia Oil and their Australian made oils are currently exported to over 20 different countries. IBIS World named Pressed Purity - The leading manufacturer of Cold Pressed oils in Australia. (IBISWorld Industry Report C1150)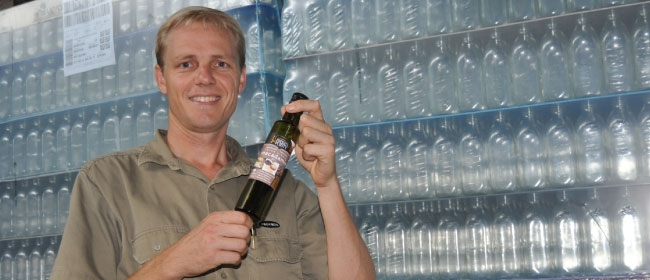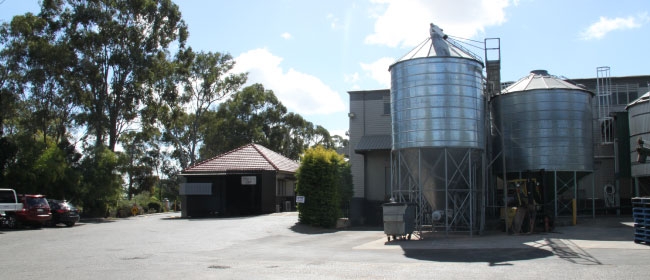 ---
NATURALLY NUTRITIOUS
Pressed Purity cold pressed oils are naturally free from gluten, GMO free, vegan friendly and are classed as a raw food. They are a natural source of daily energy, are rich in flavour, and are rich in an array of vitamins, nutrition and antioxidants. Cold pressed oils have a natural taste that can enhance the natural culinary flavour of almost any meal or dish.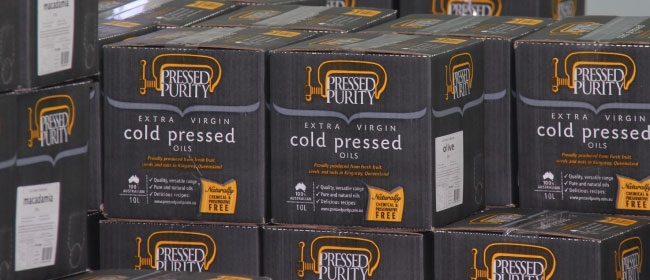 ---
COLD PRESSED
"Cold Pressed" means the oil is extracted by pressing and grinding fruit, nuts or seeds through a heavy granite millstone or a modern stainless-steel press, without precooking the oilseed. Since no external heat is applied, oil extraction via this method is a tedious procedure, giving less yield of oils, but a higher quality product that has retained the natural nutrients, antioxidants, aroma, texture and flavour.
All Pressed Purity oils are naturally made, without the use of heat, chemicals bleaches or solvents during the manufacturing process from start to finish.
The shelf life of these delicate cold pressed oils is shorter compared to conventional, refined oils and therefore they cannot be kept open for long periods of time. As they are oxidised by sunlight, these oils must be stored in dark bottles away from direct sunlight.