Nutrient-dense foods are high in essential vitamins, minerals, and other nutrients in relation to their calorie content. These foods provide a lot of nutrition for a relatively small amount of calories. Examples of nutrient-dense foods include leafy greens, lean protein sources, fruits, nuts, seeds, and whole grains. These foods can help to support a healthy diet and may be beneficial for overall health and well-being.
As the world becomes more health-conscious, consumer interest in nutrient-dense foods is on the rise. According to a recent survey by New Nutrition Business conducted in Australia, the USA, the UK, Brazil and Spain, 18% of people are now actively seeking out foods that pack more beneficial nutrients relative to their energy content. This is a significant increase from 2021 when only 12% of consumers reported looking for nutrient-dense options.
When it comes to interest in nutrient density, Brazil leads the pack with 37% of consumers showing interest, followed by Spain with 23%. On the other hand, the UK had the lowest level of interest, with only 7% of people looking for more nutrient-dense options. It's also worth noting that younger consumers (under 34) are more likely to be interested in nutrient density than older consumers.
While the trend of consuming fewer carbohydrates appears to be levelling off, with 26% of respondents across the five surveyed countries (USA, UK, Australia, Brazil, and Spain) saying they're trying to eat fewer carbs in 2022 (the same as in 2021), the trend of consuming less meat is also levelling off. In 2022, 24% of people said they were reducing their meat consumption, unchanged from 2020.

Interestingly, Brazil and Spain had the highest proportion of meat reducers (31% and 30%, respectively), while the United States had the lowest proportion (18% of consumers). This trend was found to be more prevalent among consumers 55 and older than among younger consumers.
"As our understanding of food and health evolves, so do the eating habits of consumers," Julian Mellentin, director of New Nutrition Business notes. "Individuals are taking the initiative to educate themselves by researching online and experimenting with different dietary patterns. It's fascinating to see that while many of these patterns gain a level of popularity, they tend to plateau at around 25-30% adoption rate. Sugar reduction is a notable exception, as it has become a widespread movement.
Since the public's health beliefs continue to diversify, new and niche health interests are becoming more prevalent. One such trend that has been on the rise in recent years is the focus on improving hormonal health through diet. This approach is being embraced by 8% of consumers in the US, Australia, and Spain, with slightly higher numbers in Brazil, and 4% in the UK. Mellentin notes that this is an issue that is of particular importance to women, and one that often goes overlooked by mainstream medicine. More and more individuals are turning to food and supplements as a means of managing their hormonal health and promoting overall well-being.
Another emergent concern is the avoidance of seed oils such as canola or sunflower, which is a concern for 6% of people, up from almost zero in 2019. This growing interest relates to concerns about inflammation.
"As the world's health consciousness evolves, food companies need to stay aware of these changing trends and adapt their products and marketing strategies accordingly. Nutrient density, hormonal health, and anti-inflammatory eating are all important issues that are increasingly on consumers' radars. By paying attention to these trends and developing products that address them, companies can stay ahead of the curve and continue to meet the evolving needs of their customers." said Mellentin.
---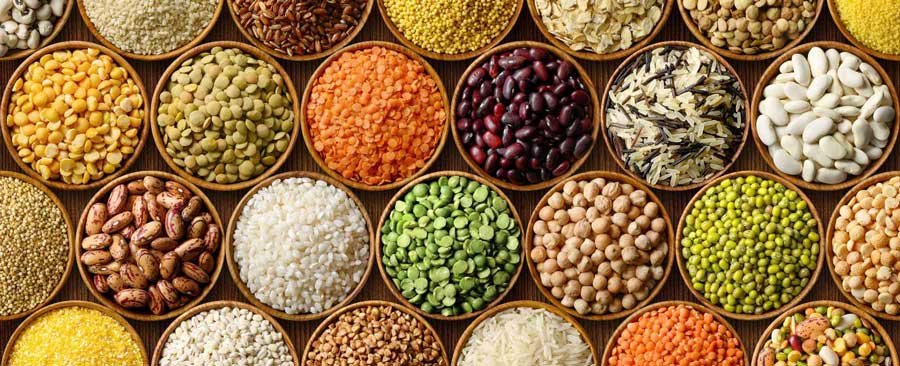 At Honest to Goodness, we believe in going above and beyond to ensure that our customers have access to the very best, most nutritious foods available. We are dedicated to providing high-quality, nutrient-dense options that not only nourish your body but also support a sustainable future.
Our commitment to purity is reflected in our strict standards for sourcing ingredients. All of our products are natural or organic, non-GMO, and free from artificial preservatives, colours, and flavours. We believe that food should be pure, simple, and delicious - just like nature intended.
But we don't just stop at providing healthy foods - we also want to make sure that every step of the way is enjoyable. That's why we strive to make sure that our selection is diverse, delicious, and easy to incorporate into your daily routine. Whether you're looking for a quick breakfast option or a hearty dinner, we have something that will delight your taste buds.
Our goal is to make it easy for you to make informed choices about the food you eat. With Honest to Goodness, you can trust that you are getting the most nutritious, delicious options available on the market. So, go ahead and indulge in a little something tasty, knowing that it's also good for you and the planet.
---