Located in Northern NSW, Simplyclean is a family owned Australian business. Simplyclean manufacture a wide range of healthy and earth-safe home care products with no compromise on cleaning performance. They do not use nasties like SLS, SLES, PEG, parabens, mineral oils or diethanolamides, and instead make use of the natural ingredients Australia has to offer.
Discover their story below:
---
THE BEGINNING OF SIMPLYCLEAN
The road to being co-owners of this Lismore based healthy-cleaning products business was far from conventional for the energetic couple, Becky Thompson and Huw Jones. Both originally from the UK, they pursued careers in the corporate world before moving to Sydney with work in 1996. An 'epiphany' at Uluru in 1999 saw the couple throw in their corporate roles and travel around Australia in a 4WD, and when they visited the NSW North Coast they fell in love with the diverse culture and beauty of the area. They planned to settle there some day and in 2010, after the arrival of their two daughters, the couple decided to fulfil Huw's dream of working for himself and they headed north and set about looking for a business of their own.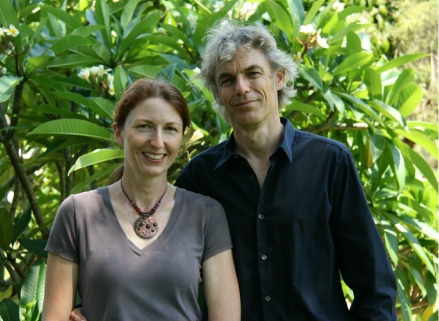 In 2011, Huw and Becky bought a business based in Lismore (just 45 minutes from Byron Bay) that manufactured high performance and worker safe commercial cleaning products. The business' foundation and their combined backgrounds in management, sales, marketing and product development (Becky also originally trained as a chemist) were the stepping stones for the creation and growth of the healthy and earth-safe Simplyclean range.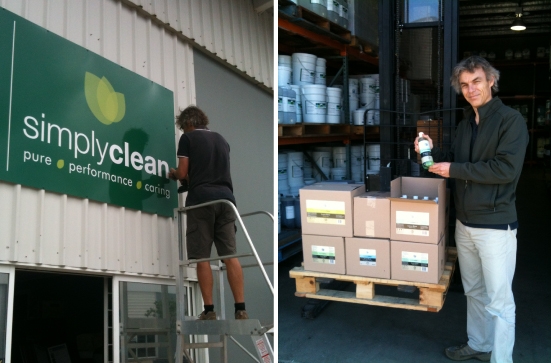 Becky and Huw and their team have created a successful and blossoming local business in Lismore. Simplyclean is now sold through over 400 retail outlets in Australia, and Huw and Becky still deliver personally to some of their local stores in the NSW Northern Rivers. The range and the business continue to expand and Huw, Becky and the Simplyclean team are very proud to be providing a healthy alternative to the mainstream brands for families, schools, childcare, and allied and alternative health practices.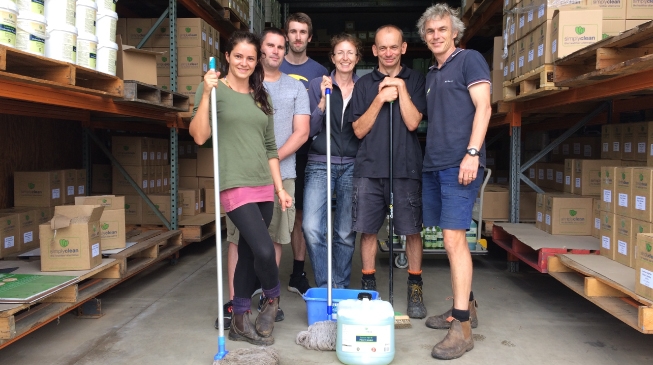 ---
NATURAL FRAGRANCE
Simplyclean's star ingredient is locally made native lemon myrtle oil. Simplyclean uses only Australian grown natural fragrances (or no fragrance at all) and their range now includes products containing lemon myrtle, lime, eucalyptus (did you know 90% of eucalyptus oil in Australia is imported!), lavender, mandarin and peppermint oils.
---
THE BIGGER PICTURE
Looking after the planet is not just about making earth-safe products….the bigger picture matters too
From its inception, Simplyclean regularly donated to various community events and national charities but didn't feel especially connected to any of them. In 2017 they decided to gather together their resources and support a single local charity with similar ideals to Simplyclean.
The choice was not difficult: three of Simplyclean's staff were already volunteering at the Friends of The Koala (FoK) in Lismore, an organization committed to conserving koalas and preserving and enhancing their habitat, particularly in the Northern Rivers region of New South Wales. In doing this, they aim to make a key and significant contribution to Australia's biodiversity.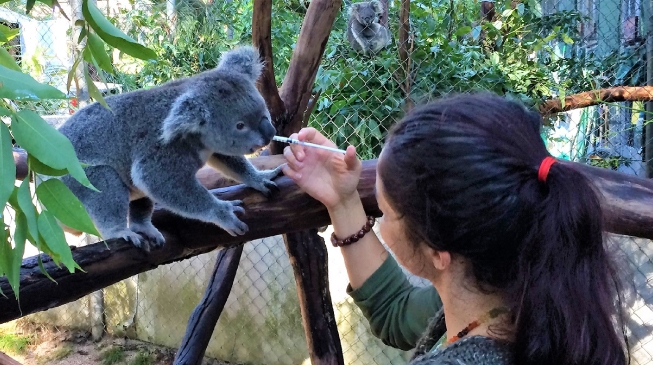 Simplyclean donates 5 cents to FoK for every bottle or pail of Simplyclean product sold all across Australia. And naturally, Simplyclean also supplies the FoK Care Centre with free healthy cleaning products…the Eucalyptus fragranced products are a favourite with the koalas!
---
REDUCE, REUSE, RECYCLE
Simplyclean strives to reduce packaging waste as much as possible as well as using all recyclable packaging. Reuse is important to Simplyclean as a way to keep packaging materials out of the waste system altogether and Northern Rivers locals frequently return Simplyclean containers for reuse; cardboard cartons are brought back to the factory and reused after deliveries to local businesses, and even the backing paper from the product labels is re-purposed to pack Simplyclean orders; all reducing the plastic and cardboard that goes into the recycling and the waste system.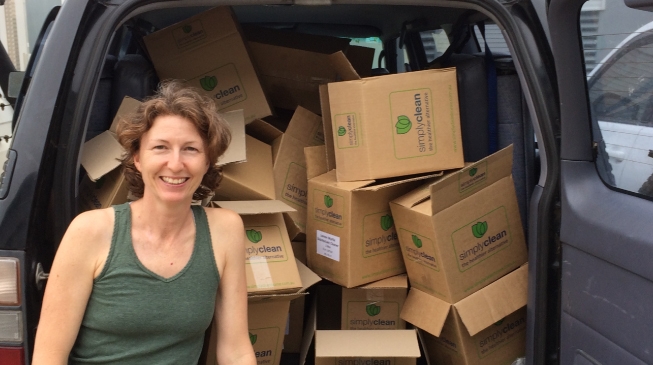 Simplyclean supplied in bulk containers plays a part too, with most products in the Simplyclean range available in large sizes, up to 15kg and 15 litres. It's a work in progress, as opportunities arise to do better and with more innovative packaging options gradually becoming available in Australia.
---
NEW OUTSIDE, SAME INTEGRITY, SAME INSIDE
The Simplyclean "look" has changed a few times since it was launched in 2012 as the company responded to customer feedback (and Huw couldn't resist making a few "tweaks" here and there!). And now they have just launched their exciting new design and logo in conjunction with the launch of their 3 newest products, Fragrance-Free Laundry Stain Remover & Soaker (the first of their fragrance-free range), Mandarin Dishwash Liquid and Peppermint Body Wash.