In an innovative move that is likely to please chefs, Nonnas, pasta lovers and wellness seekers, Berkelo bakery on Sydney's Northern Beaches is launching Australia's first sourdough pasta, available nationally.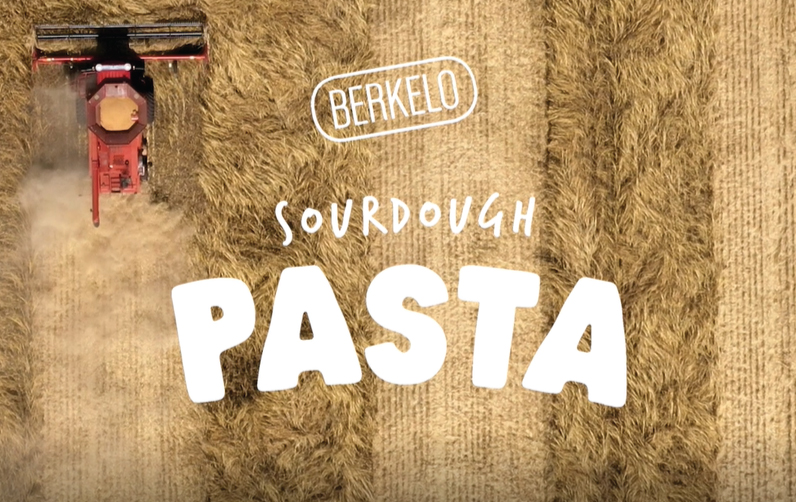 ---
The Berkelo team, led by founder Tom Eadie and head baker Matt Durrant, spent two years developing the fermented pasta, which uses the same sourdough starter the bakery developed for its bread; a magic combination of flour, filtered water, wild yeasts and time.
Tom says: "We take the time to ferment the pasta because we believe that fermentation offers greater nutritional availability, digestibility and supports overall health".
Every step in the pasta-making process is carefully considered to deliver a healthier product. It starts with the selection of chemical-free and sustainably grown Australian flours that are stoneground by Wholegrain Milling Company in Gunnedah, NSW. The new pasta range is made in a purpose-built facility next door to the mill, known as the 'pasta shed'.
Berkelo had to overcome many technical challenges to pioneer this new product. "Using a sourdough starter, wholewheat flour and fresh-milled flours - which all react differently in the manufacturing process - made things quite complicated," says Tom.
The flours in the pasta dough are mixed with Berkelo's sourdough "mumma' (a wild fermentation of flour, water and natural yeasts), and fermented to allow good bacteria to develop over time.
There are six pastas in the new range, which features five different varieties of wheat sourced from growers in NSW and Queensland. These different varieties appear on the packaging that can be easily composted at home after use.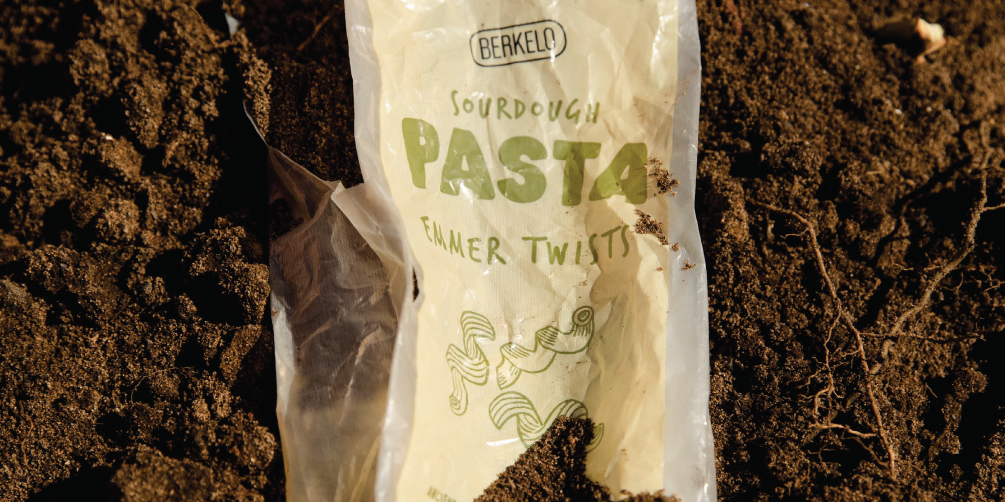 Bakers have been experimenting with different wheat varieties for a while, and one of the key attributes of this pasta is the enhanced flavour. "It's fascinating to observe how it changes the taste," says Tom. "We have used the ancient grains – spelt, Khorasan (also known as kamut), and Emmer – because they have such incredible flavour. They're also nutritionally dense. More than that, in the field, they create much greater soil biodiversity when compared to modern wheat varieties. It's really exciting territory."
Nutritional analysis reveals the pasta contains more protein, fibre and trace minerals - and fewer carbohydrates - than pasta made with mainstream white flour, so it will appeal to a wide range of health-conscious consumers.
"We set out to make a more nutritionally dense pasta and it's nice to be supported by science," says
Tom. "It doesn't just taste great; our pasta is actually good for you."
---