Activated Charcoal Powder is a popular ingredient used for body & skin detoxifying treatments due to it natural adsorption properties. Here are all the things you need to know about this amazing natural ingredient!
---
HOW IS ACTIVATED CHARCOAL MADE?
Our Activated Charcoal Powder is made from 100% organic coconut shell!
After all of the flesh and milk is taken from a coconut, what is left is the shell and husk. Instead of discarding these materials as waste, activated charcoal powder is created by burning these carbon-rich organic coconut shells at very high temperatures to create charcoal. The charcoal is then activated through a special steam process that creates holes in the charcoal particles, which in turn increases its surface area and pore size distribution. The activated charcoal is then crushed into a fine powder in an industrial blender.
Honest to Goodness owners, Matt and Karen Ward, recently visited our coconut supplier in Sri Lanka with their family and discovered first-hand how Activated Charcoal is produced.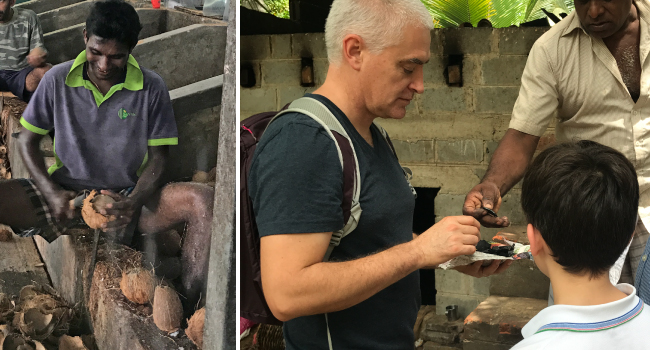 Activated Charcoal can be created from other sources, however, we chose to use coconut shell to ensure a safe and natural product.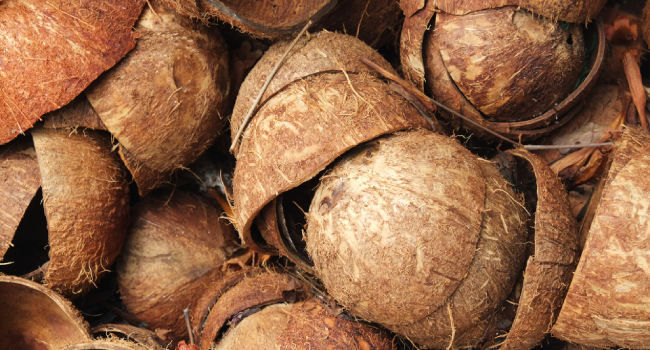 ---
ACTIVATED CHARCOAL BENEFITS
Activated

Charcoal

has high

adsorbency

*

properties dues to

its

many

tiny pores. This makes it beneficially for removing toxins and chemicals from the body.
As our activated charcoal powder is made from 100% pure organic coconut shells, it is naturally gluten-free, vegan and GMO-free.

*Adsorb means a gas or liquid gathers and attaches to the outside of another material, whereas absorb means a gas or liquid gets taken in or soaked into the interior of another material.

Disclaimer: While our Activated Charcoal powder is food grade, we recommend consulting your doctor or healthcare professional before consumption as the adsorption properties may affect medication intake or existing nutrients in your system.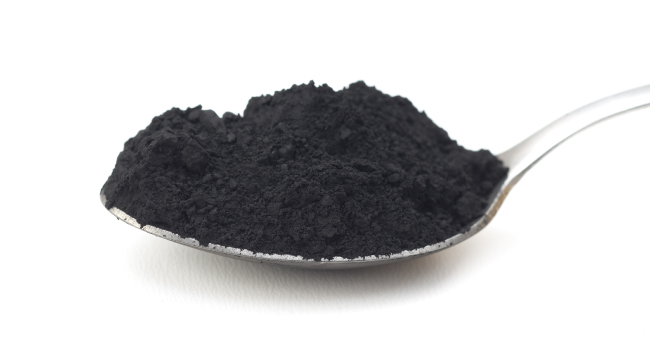 ---
HOW TO USE ACTIVATED CHARCOAL
To make a detoxifying face mask, combine in a small bowl:
Apply a thin layer to your face. Rinse after 20 to 30 minutes with luke-warm water.
To create a cleansing shampoo:
Wash and rinse as usual. For lighter hair, you may need to rinse for slightly longer to remove any discolouration from the charcoal.
For an exfoliating body scrub, combine in a jar:
Gently massage onto the body in the shower or bath (it can get messy). Rinse off after 10 -15 minutes.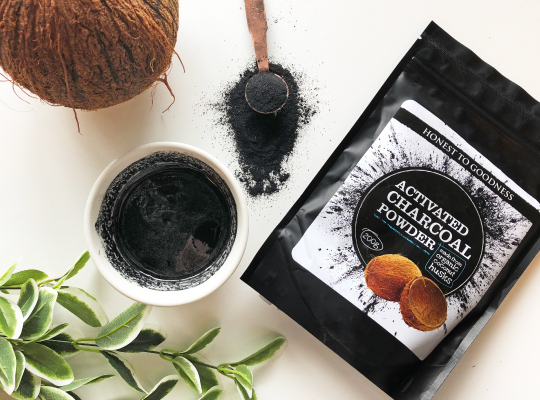 ---
WHERE TO BUY ACTIVATED CHARCOAL?
Activated Charcoal Powder is available from our online shop and our Alexandria (Sydney) store in 200g, 1kg and bulk 10kg sizes.