If you're looking to add more nutrients to your diet, then look no further than BAOBAB! This powder is easy to use with a naturally sweet & tangy taste and is bursting with superfood benefits. So why is it so special and why should you be considering adding it to your pantry?
---
HOW IS BAOBAB POWDER MADE?

The Baobab Tree is perhaps one of the most well known and oldest trees in Africa which grows well in hot, dry areas. The tree is also known as the 'Tree of Life' and serves as a place of worship & healing throughout the African Savannah.
The Baobab Tree comes from the botanical family Malvaceae. The fruits on the tree are formed from elaborate white flowers which are pollinated by bats. The fruit has a hard, woody shell and has large seeds, the fruit powder and fibres inside.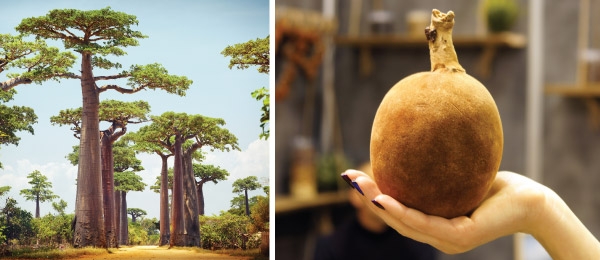 Sustainable wild hand harvest is still used on this goodness - The Baobab fruit naturally dehydrates in its own husk, then the contents of the fruit pod are then crushed and sieved to produce the fine baobab powder. No freeze drying, pasteurising or heat extraction needed, which means minimal nutrients are lost on its journey from the tree to your kitchen!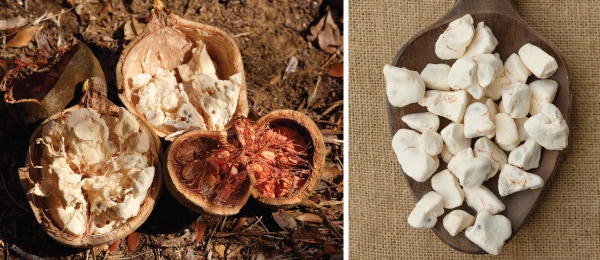 ---
BAOBAB POWDER BENEFITS
Did you know that the Baobab fruit has more antioxidants than pomegranate, more potassium than bananas and more vitamin C than oranges or acai berries! Baobab has been celebrated in Africa for thousands of years because of its nutritional benefits. Here are the top reasons why Baobab Powder is so super:
High in fibre, providing more than 30% soluble fibre
Rich in vitamins & minerals particularly vitamin C, calcium, iron, magnesium and potassium
Packed with antioxidants and flavonoids - more than goji berries, pomegranate & blueberries!
Powerfully probiotic which is beneficial for digestion and gut health
Supports healthy immune function
Helps to sustain energy and beat those 3pm chocolate cravings!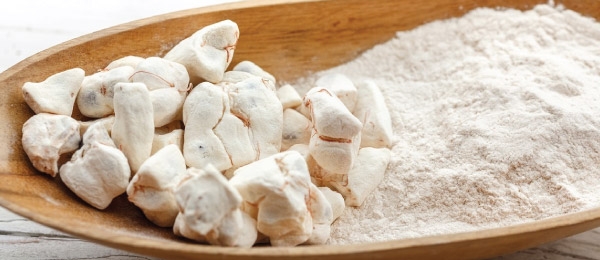 ---
HOW TO USE BAOBAB POWDER
Baobab Powder has an exotic, light citrus flavour that can be added to almost anything!
Sprinkle onto fruit, cereal, popcorn, yoghurt & pancakes
Bake into muffins, brownies, cakes & cookies
Stir into porridge, desserts, soups, water & fruit juice
Blend into sauces, milkshakes, smoothies & ice creams