We are big bee-lievers in supporting local products! The latest addition to our range is some delicious Manuka Honey made by Aussie bees, available in two different strengths: MGO 83+ and MGO 220+.
---
Native to Australia and New Zealand only
What makes Manuka honey so special is it is extracted from the nectar of Manuka flowers. The manuka plant is ONLY found in Southeast Australia and New Zealand with superior properties and providing extraordinary healing benefits. This superfood of the honey world has a darker colour, earthier flavour and a thicker texture.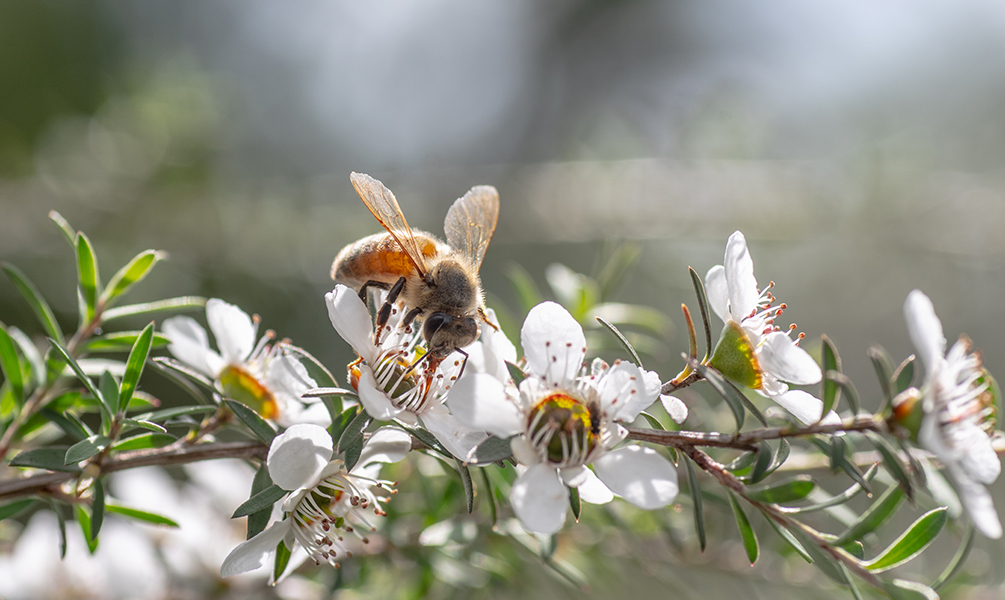 ---
Superfood Properties
All honeys contain hydrogen peroxide which provides antibiotic properties. However, Manuka honey possesses hydrogen peroxide AND other substances such as methylglyoxal (MGO), which are present in large quantities in the Manuka flower. This makes Manuka honey superior compared to other honeys.
It has been identified for its increased antimicrobial activity against a range of microorganisms due to the MGO presence which is not present in other honeys.
---
Rating System
With the higher MGO+ content the higher potency of Manuka power. This classification reflects the presence of (3) distinct compounds in honey (methylglyoxal, dihydroxyacetone, leptospermum). The greater the unique Manuka factor, the greater the benefit of the honey.
Each batch of our Manuka Honey is independently tested to confirm it's MGO strength so you can trust it's quality!
---
Nutritional Value
Manuka honey contains 4 times the nutrients found in other types of honey. Among the nutrients present in Manuka honey are the following:
Carbohydrates
Amino acids
Antioxidants
Minerals such as calcium, potassium and phosphorous
Compounds such as methylgloxal (MGO) and hydrogen peroxide
Enzymes such as diastase, invertases, glucose oxidase
Disclaimer/ Warning:
Not suitable for children under 12 months. Reactions may also occur for individuals with a bee or pollen-related allergies.