Contributed by Chloe McCormack of Srsly Honey
Chloe is the owner and creator or Srsly Honey – a natural skincare range that uses our very own Organic Raw Honey as the main ingredient.
Chloe first discovered the magic of honey as a natural skin care ingredient whilst on holiday without her usual products. She trialled using Organic Raw Honey as a face mask to treat her acne breakout after reading about its natural antibacterial properties.

Read more about Chloe's experience with honey and skincare below:
---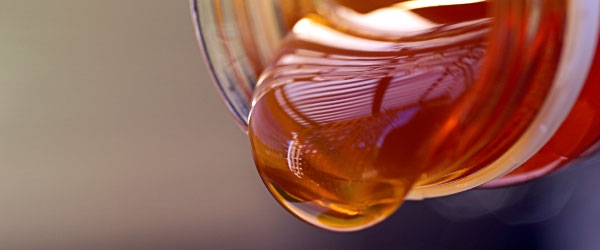 The first time I tried honey on my skin, I simply applied the honey as a face mask and left it on for around 10 minutes each evening, for 3 nights straight. The results were unbelievable. After just 3 days, my acne began to clear, my skin was plump, soft and hydrated, and I was absolutely glowing!
---
RAW HONEY BENEFITS
The more I learned about Organic Raw Honey, the more I wished I had discovered it sooner. Using it as a staple in your skincare routine really helps to maintain a healthy, glowing complexion. Here are just some of the amazing benefits:
Anti-inflammatory properties help soothe redness and uneven skin tones
Anti-ageing; the presence of vitamins and antioxidants keep your skin youthful, plump and glowing.
Antibacterial properties help to tame acne and protect your skin from future breakouts
Naturally absorbs excess oil so you're just the right amount of dewy
Acts as a moisturiser and keeps your skin soft and hydrated
Healing; it can help to reduce the appearance of acne scars and pigmentation over time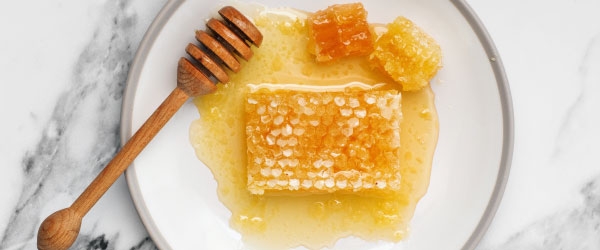 ---
HONEY, JUST TRY IT

Ditch your usual skincare routine and try the 1 week honey challenge, follow these DIY steps to achieve your very own honey golden glow.
Just to be clear, you're not going to get the results you want unless you use Organic Raw Honey, stay away from the cheap stuff in the supermarket.


Daily Cleanse
Run your hands under the tap, then pat your face so it's slightly damp, don't splash water on it or the honey won't stick.
Lather on your raw organic honey and massage it into your skin (you can warm the honey by rubbing it between your fingers or sitting the jar in a bowl of hot water)
Rinse off and repeat the process again. It's important to double cleanse so that you make sure you get rid of any stubborn makeup or dirt. Or before cleansing, remove your makeup with a face wipe or micellar water.
Exfoliate
For a deeper clean, add a few more ingredients to your honey and use once a week.
Remove any makeup or dirt (Refer to the cleanse steps)
Smooth the honey all over your face, being careful not to get it in your eyes
Leave for 10 to 15 minutes, then wash it off.
Voila! Silky smooth skin with absolutely no chemicals!
---
If you're after the ultimate natural, honey glow, check out Srsly Honey's Raw Organic Honey masks complimented by potent natural ingredients. Each mask is made to order and designed to suit all skin types.