Easter is the perfect holiday to spend time with your loved ones and fill your bellies with delicious food! Gather your family and friends around to celebrate with a healthy, wholesome feast. We have selected our favourite 7 recipes that are quick, easy and perfect for a crowd:
---
APPLE & CRANBERRY BAKED MUESLI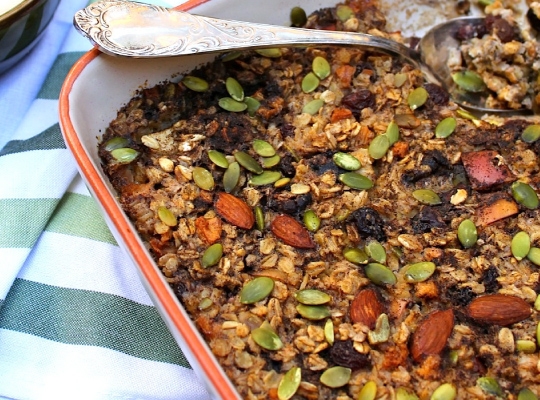 Start the day with a simple, yet filling breakfast bake. This is the perfect dish for sharing!
Apple & Cranberry Baked Muesli >>
---
HOT CROSS BUNS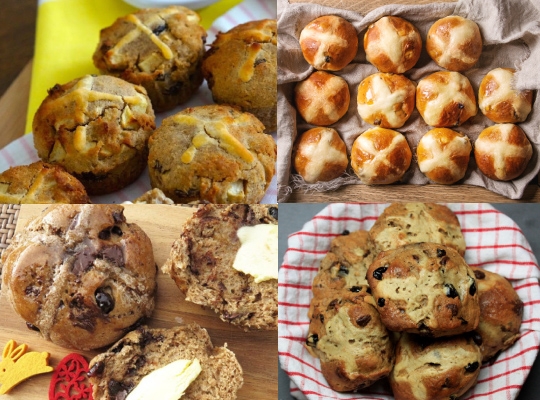 There is nothing better than fresh Hot Cross Buns straight from the oven at Easter! We have FOUR fantastic Hot Cross Bun recipes for you to try.
Traditional Hot Cross Buns Recipe >>
Paleo Hot Cross Buns Recipe >>
Wholemeal Spelt Hot Cross Buns Recipe >>
Vegan Chocolate & Cherry Hot Cross Buns >>
---
ORGANIC MILLET, CHICKPEA & VEGETABLE CASSEROLE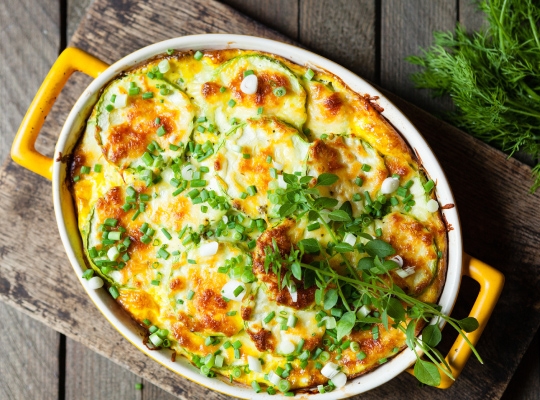 Nothing says 'home cooking' quite like a casserole. The best part is that this is a no-fuss, one-dish meal that's easy to make & serve for a quality family meal.
Organic Millet, Chickpea & Vegetable Casserole >>
---
ROASTED PARSNIPS & CARROTS WITH DUKKAH & DILL COCONUT DRESSING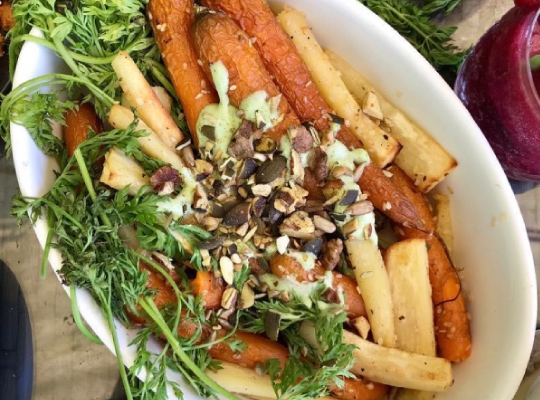 These roasted parsnips and carrots are the perfect acompaniment to any family feast. The addition of the dukkah and dressing ensures these vegetables are transformed into a flavoursome dish!
Roasted Parsnips & Carrots with Dukkah & Dill Coconut Dressing Recipe >>
---
BAKED EGGPLANT WITH CHICKPEAS AND GREEN CHILLI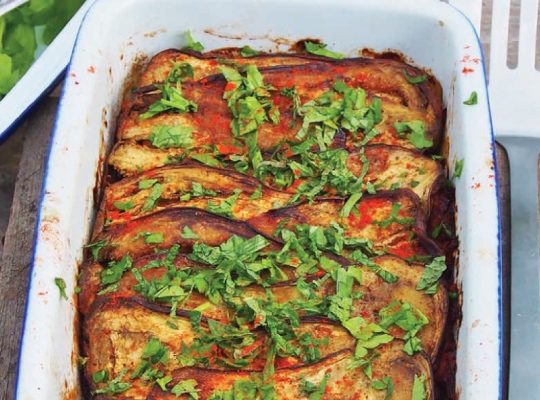 A very flavoursome and easy to make vegetable bake using cooked chickpeas in between layers of eggplant and delicious spices. A wonderful addition to the table!
Baked Eggplant with Chickpeas and Green Chilli Recipe >>
---
LENTIL & CASHEW LOAF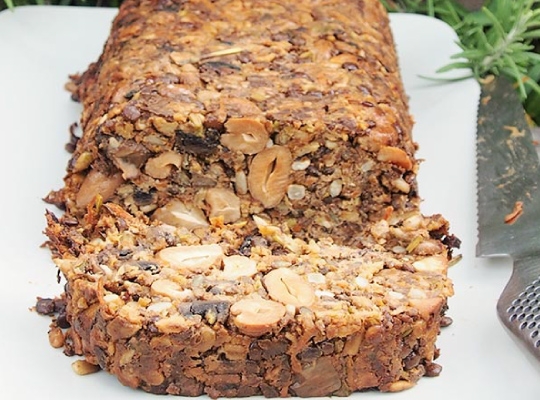 This loaf is a tasty vegan alternative to a traditional meat roast. It is super filling, flavoursome and nutritious.
Lentil & Cashew Loaf Recipe >>
---
QUINOA FRUIT CRUMBLE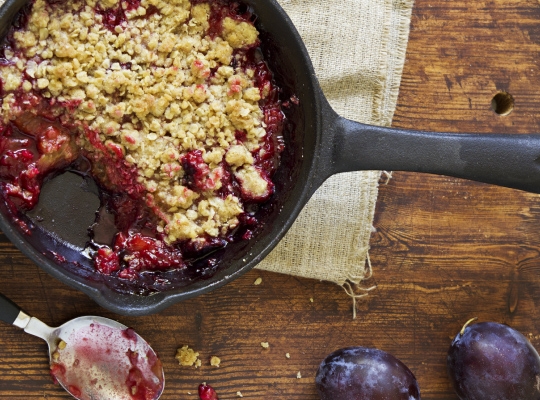 Complete your feast with this sweet and warming dessert. It's very easy to make and the whole family will love it!