Chickpeas, also known as Garbanzo Beans, are so wonderfully versatile, it's no wonder we've been eating them around the globe for thousands of years.
Chickpeas contain a huge number of antioxidants, vitamins and minerals including folate, magnesium, and zinc but are most popular for their high plant-based protein content.
You can grab your chickpeas precooked and tinned without any added salt or preservatives! Or grab a bag of our 100% Australian grown dried chickpeas. Dried chickpeas need to be soaked first to ensure they soften up and are enjoyable to eat, but are firmer in texture and more ideal for salads and snacking. (Read our guide to cooking chickpeas below!)
HOW TO COOK CHICKPEAS
1. SOAK:
Long Soak: Add dry chickpeas to a large bowl and cover with several cms of water. The chickpeas will triple in size as they rehydrate so be sure to add plenty of water. Soak for 8 hours or overnight.
Quick Soak: Add the chickpeas to a large pot, cover with several cms of water and bring to a boil. Boil for 5 minutes then remove from the heat and let them soak in the water for 1 hour.

2. COOK:
Once soaked, drain and rinse the chickpeas well. Add them to a large pot, cover with several cms of water and bring to a boil. Reduce the heat and simmer until they reach your desired tenderness, around 1 ½ to 2 hours.
GOODNESS TIP: Chickpeas simmered without a lid will be cooked, but firm (perfect for salads or chilli). When cooked with the lid on but slightly ajar, they will be creamier, softer and break apart more easily (perfect for hummus and curries).

Do you have some organic chickpeas in the cupboard but don't know what to do with them? Check out these 7 scrumptious ways in which you can use your chickpeas:
---
SALADS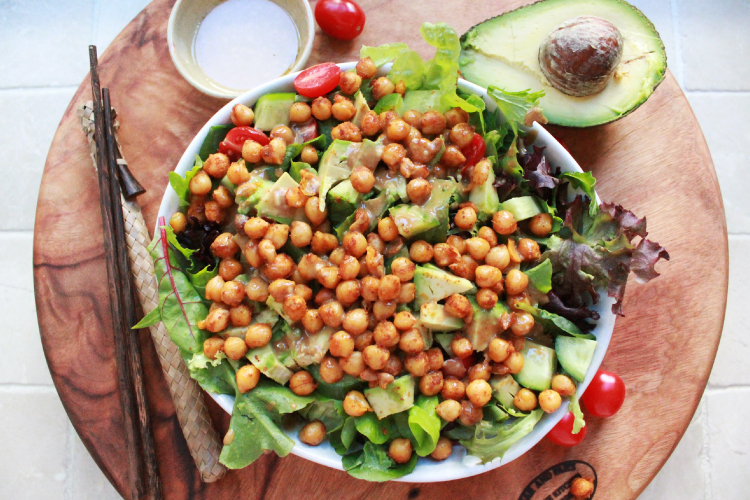 Salads are a super-easy way to incorporate chickpeas into your diet. Add spices and fry them until crispy for a delicious flavoursome crunch.
Chickpea & Sweet Sesame Seed Salad Recipe >>
---
CURRIES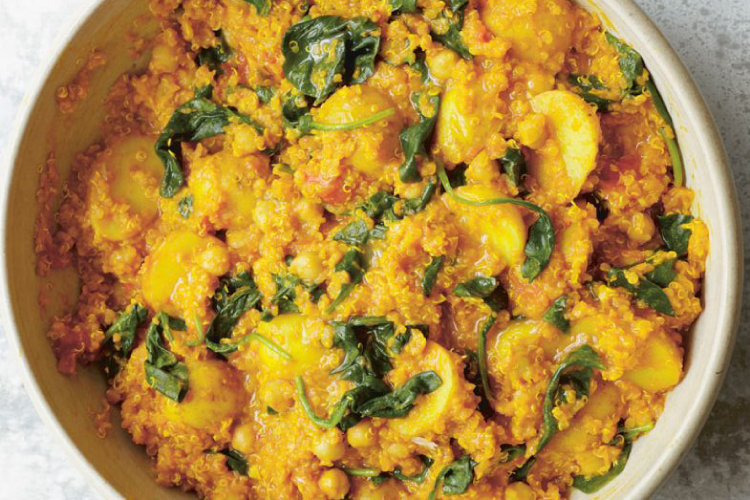 You can't beat a simple, nutritious and filling curry for a mid-week meal. Chickpeas give it an added boost of protein, flavour, and texture.
Chickpea, Quinoa & Tumeric Curry Recipe >>
---
HUMMUS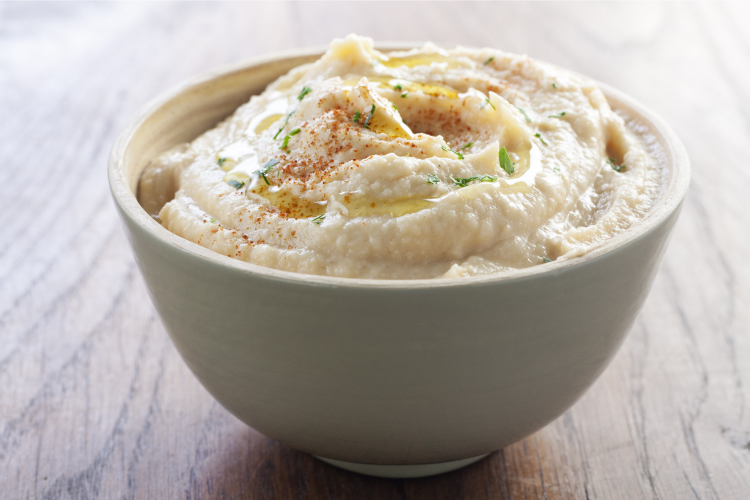 Who doesn't like hummus?! It's great for dipping, spreading and snacking and is made from predominately chickpeas.
---
ROASTED
When roasted, chickpeas make a tasty and crunchy snack. Simply add a range of herbs and spices, then let the oven do the work!
---
SNACKING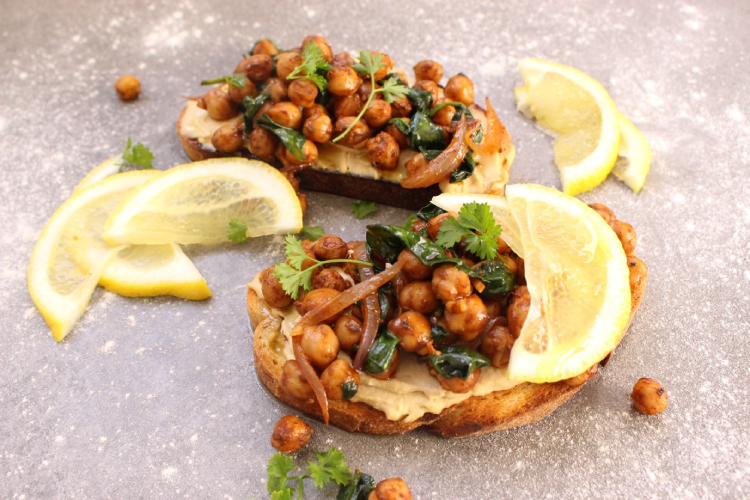 Toasted sourdough bread with a smearing of homemade hummus, and topped with delightfully spiced chickpeas make a flavoursome, protein-packed snack that gives avocado on toast a run for its money.
Moroccan Chickpeas & Hummus Sourdough >>
---
COOKIES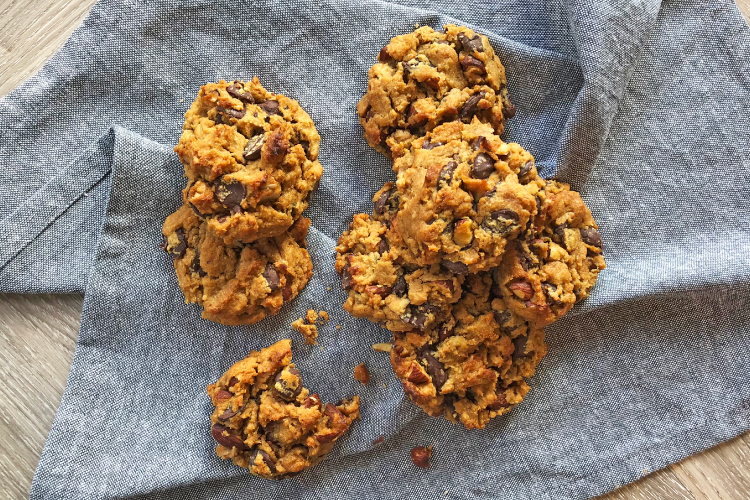 Yes, you did read that right, you can bake vegan, flourless cookies using chickpeas! They're soft, chewy and you wouldn't even know they were made with chickpeas.
Flourless Peanut Butter Chickpea Cookies >>
---
FALAFELS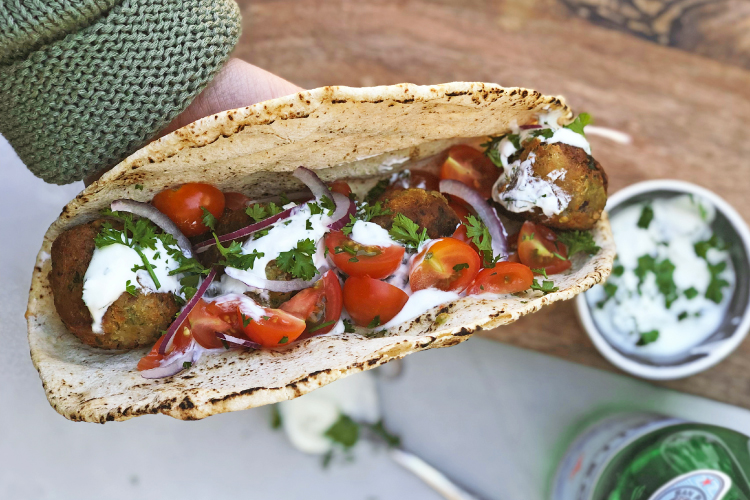 Delightfully crispy on the outside, and soft and fluffy on the inside. Made with protein-packed chickpeas and served with a creamy Greek yoghurt sauce for a satisfying, meat-free meal!
Falafel with Greek Yoghurt Sauce >>