Stir Up Sunday falls on the last Sunday before advent, this year being Sunday the 21st of November. On this day, families traditionally gather to prepare Christmas puddings together.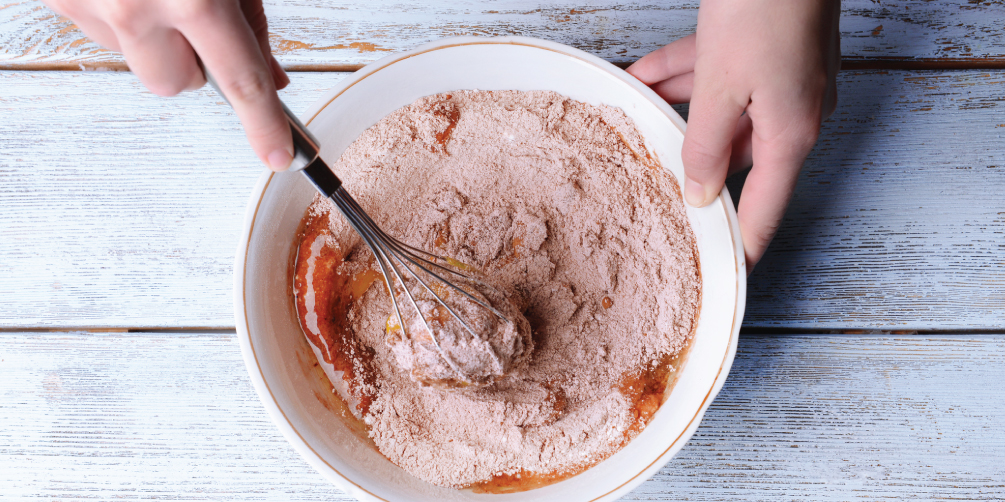 The name doesn't actually come from the act of stirring, rather from religious prayers. However, since Victorian times, it's become associated with an annual family tradition of preparing for Christmas together. What's more the five weeks until Christmas Day means the pudding gets to mature to a fuller, richer taste - plus, it's one less piece of preparation to worry about when done on Stir Up Sunday!
Here's what you need for Stir up Sunday to become a lovely tradition everyone looks back on with fondness:
---
1. Choose a recipe & get your ingredients bought in time:
Don't forget to get muslin wraps as well, if you're planning on making several smaller puddings to gift out to family, friends and neighbours. We might also remind you to stock up and buy a tin of whipped coconut cream for serving your pudding, as a vegan friendly pantry alternative to dairy pouring cream that's delicious, and adds a little Aussie summer twist to your festive feast.
We are delighted to share the family Christmas pudding recipe of Karen Ward, Founder with husband Matt of Honest to Goodness - that will be served up at the Ward family and friends gatherings happening over the festive season. This tasty, nutritious pudding is sure to be a crowd pleaser for you and your family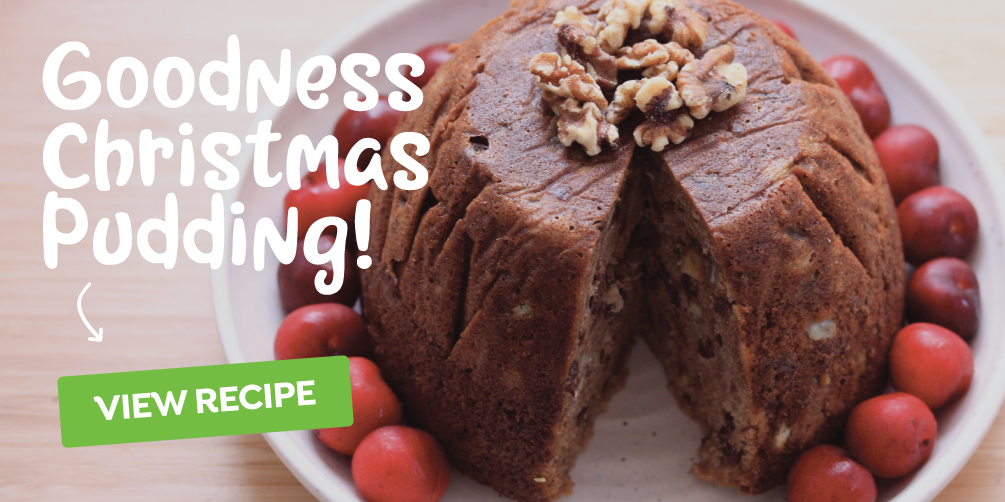 Shop our Organic Coconut Whipping Cream >>
Elderly neighbours who are alone or without family often appreciate these small touches, when making a full pudding is something they no longer do, and this is a year when we have relied on neighbours more than usual, so why not plan to make some extra, smaller puddings as thank yous from your family out to neighbours, teachers and wider family? Smaller puddings are also good to post if you're unable to gather in person.
Our notion of 'family' has also shifted in recent times, as we have come to rely on neighbours and friends in our vicinity, so why not gather housemates or a group of friends to stir in some good wishes together on Stir Up Sunday? Many adults often take the moment to traditionally have mulled wine (where it's cooler) as they partake in the stirring, so why not make Stir Up Sunday part of a pre-festive gathering amongst your 'family'?
---
2. Save the date:
Ensure that your family members are free and gather together to make and stir on Sunday 21st November.
---
3. Make a wish:
Each family member can choose their wish. Some families choose to keep these wishes a secret (much like the wish people make cutting the first slice of their birthday cake) - and other families say their wishes out loud, and jot these down each year, as it's a family tradition that's fun to look back on (children often choose particularly sweet wishes that are good to record)
---
4. The personal touch:
You might want each family member to write their wish down and capture these onto a pudding label for that personal touch? Pudding label making is a great job to assign to kids, who can decorate some labels using scraps of card, or by upcycling old Christmas cards from a previous year
Memories are made of these gathered moments, that we often overlook in the rush and busyness of life. We know that in years to come, children recall these annual 'memory layers' with total fondness, so if you've never done Stir Up Sunday, then why not make 2021 your year to start a new family tradition?
And whilst you're making your pudding, stir in a little extra to make some smaller puddings to gift out. The only thing that beats homemade is 'heartmade', and receiving a 'heartmade pudding, with your wishes stirred in and a homemade label is sure to gift a smile to everyone on your gift list