Ancient grains have been growing in popularity in recent times, many of which are now household staples. Many have quite exotic sounding names and are renowned for their superior nutritional profile compared with modern grains. Generally speaking, they contain more protein, fibre, vitamins and minerals than modern grain varieties so if you can incorporate these into your diet your body will thank you!
Compared to more widespread cereals such as corn, rice and modern varieties of wheat, ancient grains have been largely unchanged since the beginning of time with minimal selective breeding.
Nutrient rich and full of flavour, ancient grains and pseudograins such as sorghum, spelt, emmer, khorasan (kamut), millet, rye, buckwheat and quinoa have been used by mankind for thousands of years and Aussie farmers are now growing them here!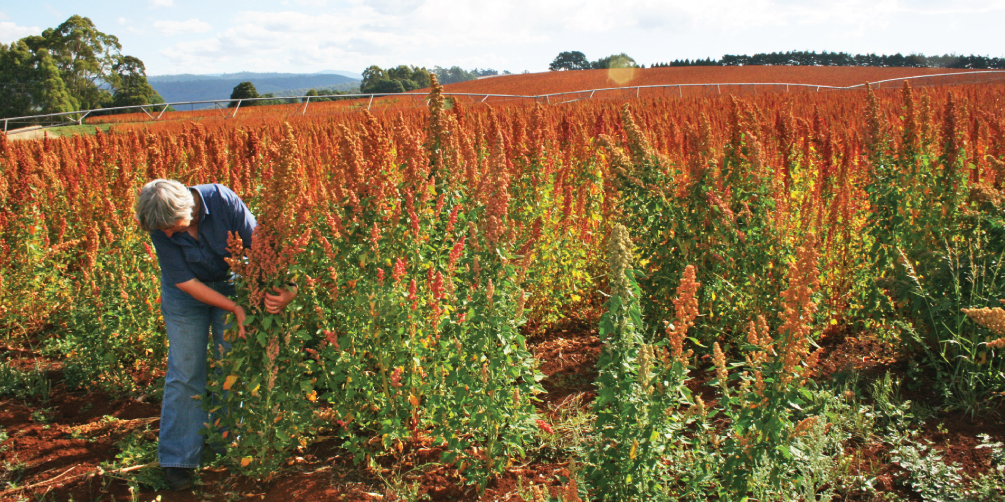 Explore our range of Australian grown ancient grains:
---
BUCKWHEAT & QUINOA

Australian Organic Quinoa & Buckwheat are being grown on the Damen Family farm in Kindred, Northern Tasmania where the rich fertile red soil, abundance of water and seasonal sunshine allows them to grow nutrient-rich whole foods as they were grown for thousands of years. Quinoa & buckwheat are both naturally gluten free, nutrient rich and versatile.
They can be used as alternative to rice, couscous or pasta and can be cooked for breakfast, used in salads or as a side dish.
---
KHORASAN (KAMUT)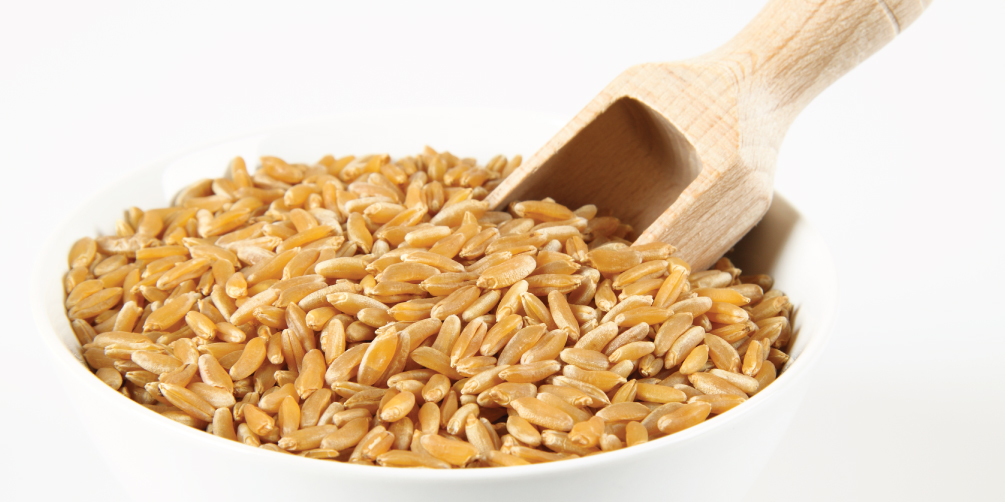 Khorasan (also known as kamut) has been making a comeback it is most commonly used as a flour. Its firm texture paired with its earthy, nutty taste, makes it a great grain for baking.
As with many ancient grains, Khorasan flour is versatile and can be incorporated in many standard recipes. Try using 50% Khorasan and 50% all-purpose in your next recipe! Works best in scones, quick breads and muffins.

Shop Khorasan >>
---
MILLET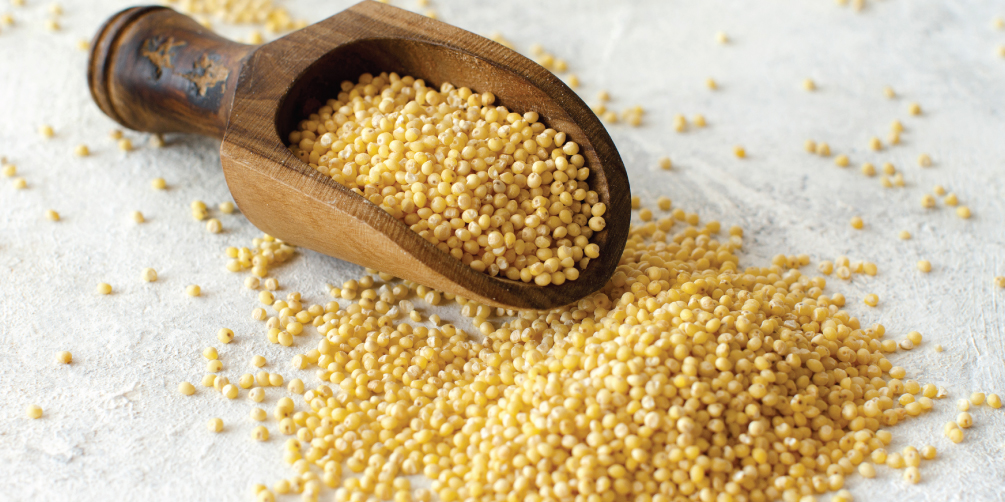 Millet is an excellent alternative to wheat grains in baking. This sweet corn flavoured grain can be prepared whole or ground into a flour. When cooked like a whole grain it has a fluffy texture and is not as chewy as other grains like quinoa. Millet is known for being high in magnesium as well as various vitamins and essential amino acids.
Shop Organic Australian Hulled Millet >>
---
RYE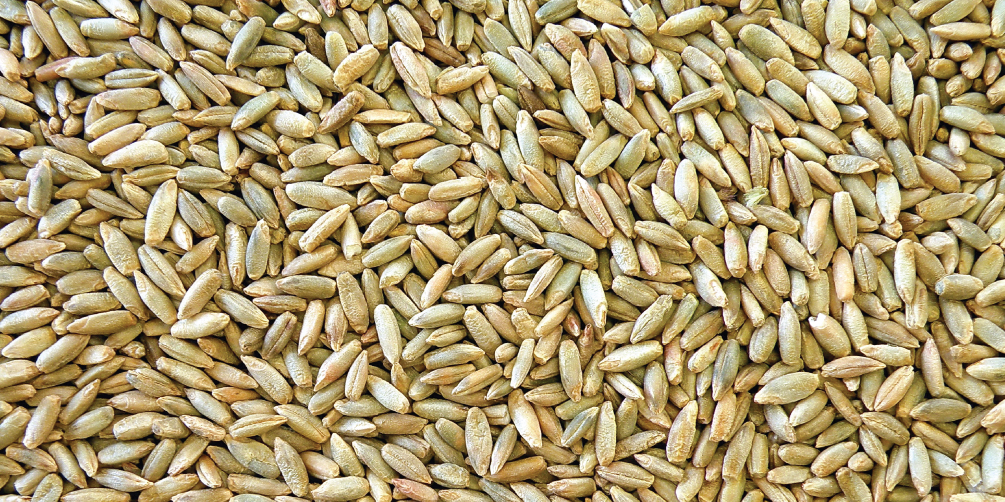 This 7,000 year old grain is a little more common than some of the ancient grains thanks to popular rye bread and rye whiskey recipes. Rye is a grass that is part of the wheat family and is mostly used to make flour but can also be used to brew beer and distil in spirits.
Shop Organic Australian Rye Grain >>
---
SPELT
ASP Certified Sustainable farmers are turning their hand to growing ancient grains including Spelt, Khorasan & Emmer crops. Spelt is an ancient strain of wheat, it's high in protein and has a nutty, complex flavour that's sweeter and lighter than that of whole wheat. If you are just starting out experimenting with ancient grains, spelt is a good place to start as is versatile enough to substitute in many standard recipes.
When you start experimenting with ancient grains, try spelt flour first as it can fully replace all-purpose flour in most recipes. Try it in breads, muffins, cookies and other desserts.
Shop Organic Wholemeal Spelt Flour >>
---
SORGHUM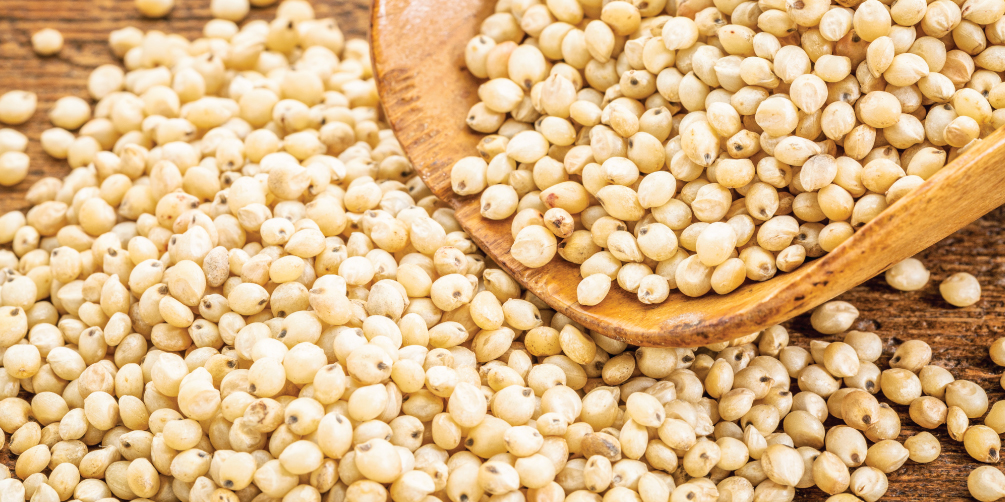 Sorghum grains range in colour from pale yellow and white to deep red and purple. It's lack of gluten makes it a popular wheat grain substitute in baking and cooking. What makes this grain different from the rest, is that it can be ground into flour, eaten whole and also made into a syrup.
It's rich in carbohydrates and is a good source of B-vitamins. Sorghum is most popular in flat breads, tortillas, chips and many more.
---
OAT GROATS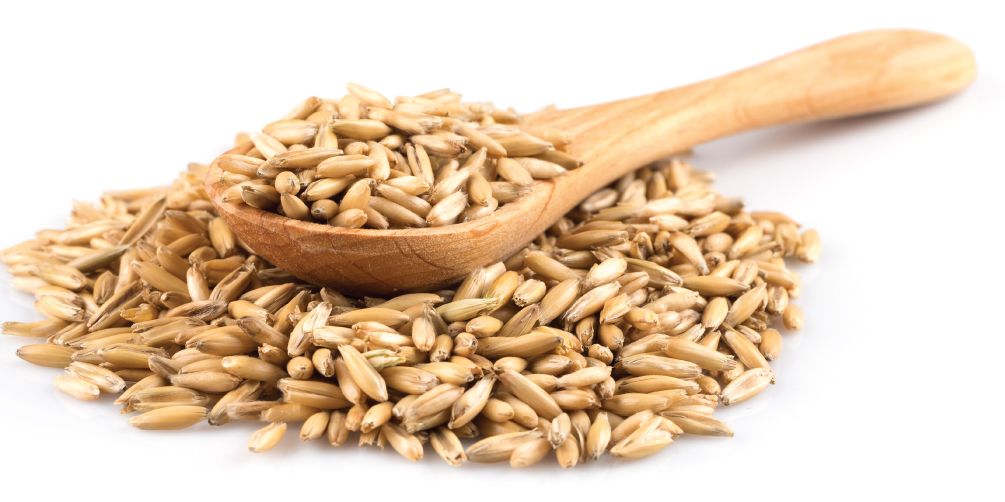 Organic Oat Groats are Australian grown whole oat kernels with the husks removed. They can be ground into flour or cooked to be used as a nutritious addition to a variety of sweet or savoury recipes! Oat groats are high in nutrients, hearty, chewy and are delicious cooked and added to salads, soups and stews.
Shop Organic Australian Oat Groats >>
---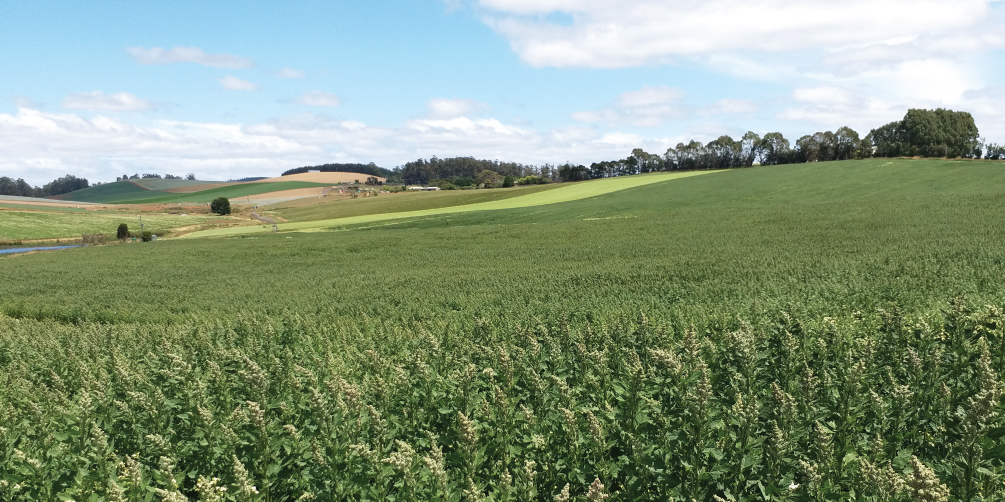 Try adding our Aussie grown ancient grains into your diet for added nutrition and flavour. Start by substituting spelt flour for all-purpose flour then explore grinding your own flours or adding these nutritious grains to salads and soups and more.