Here at Honest to Goodness, we are NUTS for COCONUTS! With a multitude of uses, a fantastic flavour and plenty of health benefits, the coconut is a huge part of our range.
All of our coconut products, including flakes, shredded, milk & cream, vinegar, aminos, flour, sugar, oil, chips and our new Organic Coconut Flower Nectar are sourced with the same standards. We ensure they are sustainably grown, ethically harvested and processed with no nasties added.
Did we also mention that coconut is incredibly delicious in any form? We add no colours, flavours, preservatives or sweeteners - just the way we like it!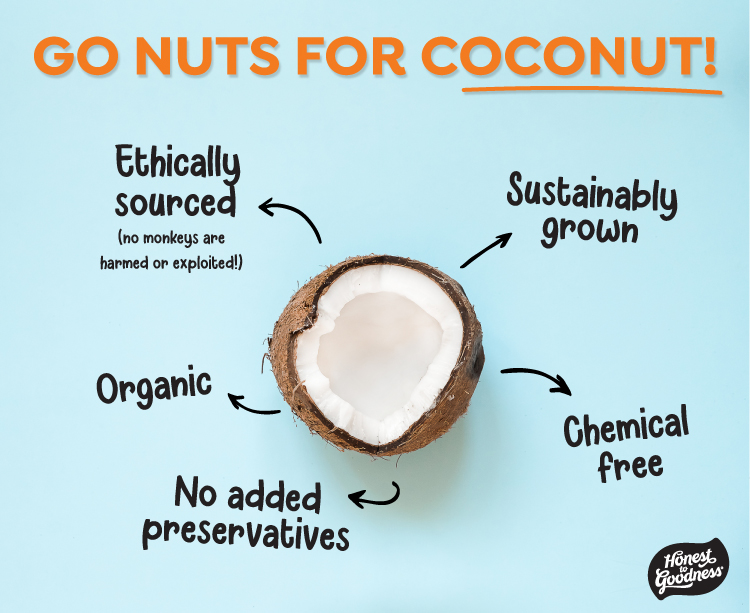 Recently, PETA alleged that an undercover investigation has revealed some Thailand companies use monkeys when picking their coconuts. We are 100% certain and proud to say that our coconut products, sourced from Sri Lanka, Papua Nuigini and the Phillippines, are not harvested with the involvement of monkeys or other animals at any stage.
In fact, founders Matt and Karen have visited Sri Lanka, and were able to witness our coconut farmers at work!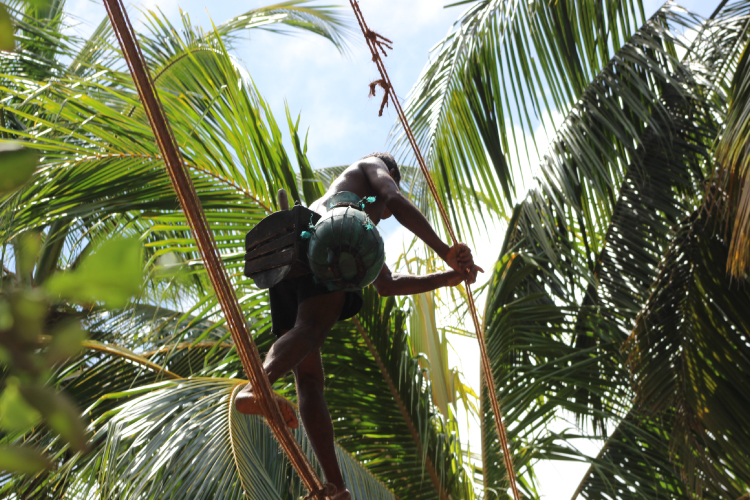 In Papua Niugini, the coconuts are wild-harvested, meaning the nuts are husked close to where they fall, providing nutrients back into the soil as they decompose.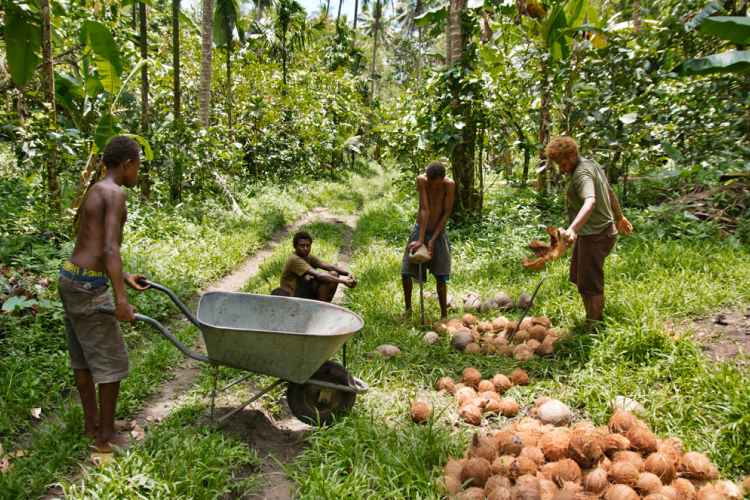 ---
Discover all of our coconut products