Whether you're dairy intolerant, vegan, or just fancy a change, nut milks make a great alternative to cow's milk.
Making homemade nut milk from scratch is actually an incredibly easy process. With just two ingredients and a nut milk bag, you can create a naturally sweet and creamy milk that's perfect for smoothies, granola, and more!
Follow our recipe below to make your own nut milk:
---
HOW TO MAKE HOMEMADE NUT MILK
INGREDIENTS:
1 cup organic raw nuts (Almonds, cashews, brazil nuts, hazelnuts etc.)
3-4 cups filtered water
OPTIONAL SWEETENER / FLAVOURS:
METHOD:
Place the nuts in a bowl and cover with water. Leave to soak for 12-24 hours. TIP: the longer the soaking time the creamier your milk will taste.
Drain & rinse the almonds until the water runs clear.
Place the soaked almonds in a high-powered blender or Thermomix with the water and optional sweetener/spices.
Blend on high for 1-2 minutes or until the nuts are completely blitzed and the mixture is creamy.
Place your nut milk bag over a large jug or bowl, and pour in the blended almonds. Squeeze almond milk through the nut milk bag until all liquid is separated from the pulp.
Discard the pulp or use in baking. Store your milk in the fridge for up to 5 days. Enjoy your fresh milk!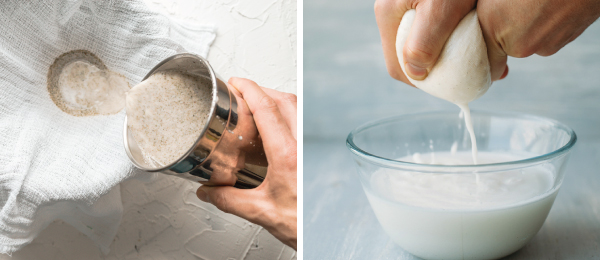 ---
PLANT-BASED ALTERNATIVES
Want something different? Try these other plantbased alternatives: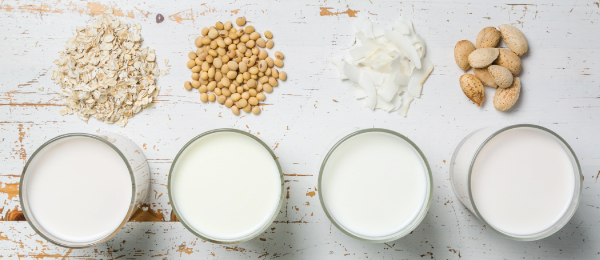 ---
PULP FREE JUICES
You can use a nut milk bag to also make pulp-free juices! Simply place your fruits & vegetables into your blender or Thermomix and blend on high for 2-3mins or until everything is blitzed! Strain the juice through your nut milk bag into a jug or glass & enjoy!
---
SPROUTING
Sprouts are simply germinated seeds and legumes but are amazing raw wholefood nutritional powerhouses. Use your nut milk bag to help you start growing your own sprouts! Head to our Guide to Sprouting to get started >>

LATEST BLOGS
17th Feb 2020
You have probably heard of Magnesium - it's a common mineral found in the earth, sea, plants, anim …
17th Feb 2020
Magnesium is a macro-mineral that is involved in a wide range of processes in our b …
10th Feb 2020
There is a climate crisis. And we know that to slow down the effects of this crisis, we cannot co …