Whether you're dairy intolerant, vegan, or just fancy a change, nut milks make a great alternative to cow's milk.
Making homemade nut milk from scratch is actually an incredibly easy process. With just two ingredients and a nut milk bag, you can create a naturally sweet and creamy milk that's perfect for smoothies, granola, and more!
Follow our recipe below to make your own nut milk:
---
HOW TO MAKE HOMEMADE NUT MILK
INGREDIENTS:
1 cup organic raw nuts (Almonds, cashews, brazil nuts, hazelnuts etc.)
3-4 cups filtered water
OPTIONAL SWEETENER / FLAVOURS:
METHOD:
Place the nuts in a bowl and cover with water. Leave to soak for 12-24 hours. TIP: the longer the soaking time the creamier your milk will taste.
Drain & rinse the almonds until the water runs clear.
Place the soaked almonds in a high-powered blender or Thermomix with the water and optional sweetener/spices.
Blend on high for 1-2 minutes or until the nuts are completely blitzed and the mixture is creamy.
Place your nut milk bag over a large jug or bowl, and pour in the blended almonds. Squeeze almond milk through the nut milk bag until all liquid is separated from the pulp.
Discard the pulp or use in baking. Store your milk in the fridge for up to 5 days. Enjoy your fresh milk!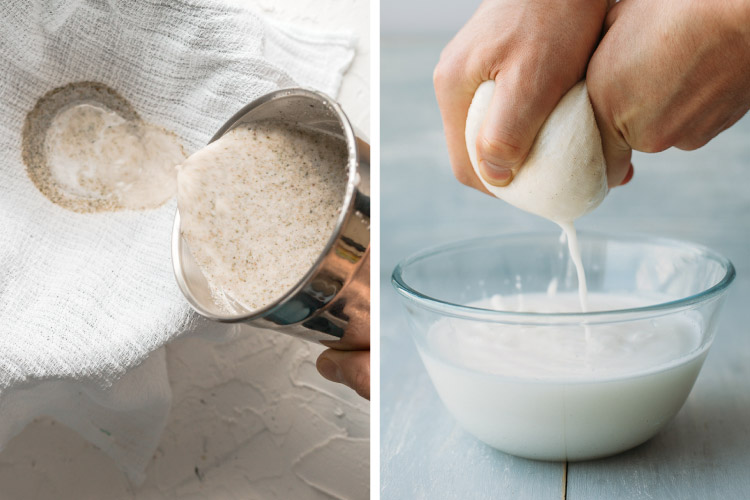 ---
HOW TO USE THE LEFTOVER NUT MILK PULP
Do you enjoy making nut milk but aren't sure what do with the leftover pulp? It's such a shame to toss out all that goodness, so to help you make the most of your nut milk pulp, we have created a list of our favourite ways to use it all up. From wheat-free flour, to crackers and bliss balls... the possibilities are endless! Find our list here.
---
PLANT-BASED ALTERNATIVES
Want something different? Try these other plantbased alternatives in place of nuts: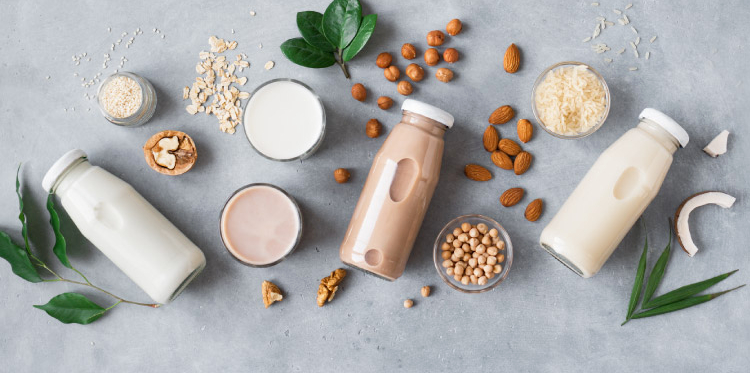 LATEST BLOGS
15th Jan 2021
Here at Honest to Goodness we love any excuse to create something tasty and feel so lucky that our v …
7th Jan 2021
The start of a new year is an excellent time to review your diet and look for positive, nutritious a …
22nd Dec 2020
What a year 2020 has been! We are grateful for the ongoing support of our amazing community that c …