Whether you're dairy intolerant, vegan, or just fancy a change, nut milks make a great alternative to cow's milk.
Making homemade nut milk from scratch is actually an incredibly easy process. With just two ingredients and a nut milk bag, you can create a naturally sweet and creamy milk that's perfect for smoothies, granola, and more!
Follow our recipe below to make your own nut milk:
---
HOW TO MAKE HOMEMADE NUT MILK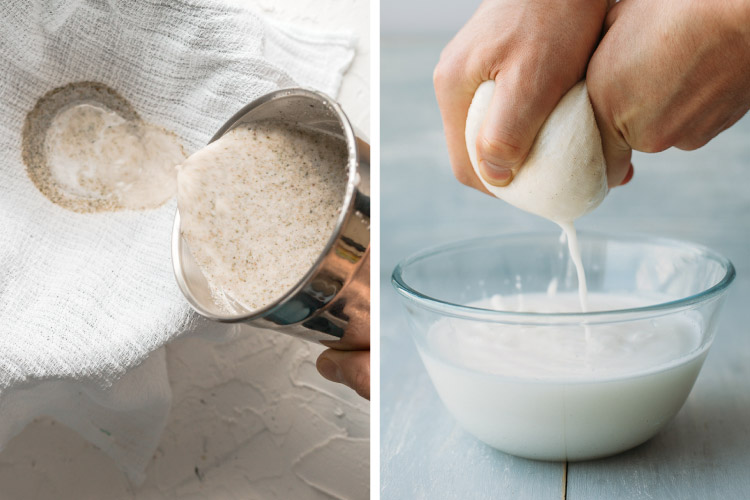 ---
HOW TO USE THE LEFTOVER NUT MILK PULP
Do you enjoy making nut milk but aren't sure what do with the leftover pulp? It's such a shame to toss out all that goodness, so to help you make the most of your nut milk pulp, we have created a list of our favourite ways to use it all up. From wheat-free flour, to crackers and bliss balls... the possibilities are endless! Find our list here.
---
PLANT-BASED ALTERNATIVES
Want something different? Try these other plantbased alternatives in place of nuts: