The Chai Room creates premium, hand-blended Chai tea in traditional and exotic flavours. Their chai is like nothing you've tasted before – it's nutritious yet nourishing and firmly rooted in tradition. Passed on from mother to daughter across different continents.
Discover their story below:
---
Bringing Chai to Australia … One Cup at a Time
The Chai Room is a product of culture, experiences, and a passion for creating healthy and fragrant tea. Fatema started The Chai Room and hopes to spread health and happiness within yourself and those around you, one cup of tea at a time. Fatema moved to Sydney in 2008 and from there, grew The Chai Room from brewing tea at home, to running market stalls and is now sharing The Chai Room with cafes and all those around Australia.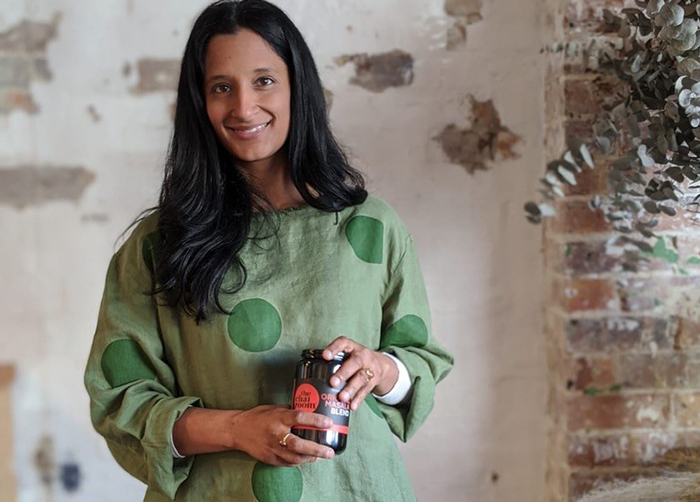 The Chai Room was a room at Fatema's family home, where she drank hot spiced tea her mum had made. This product is rich with a history of passion. Fatema reminisces the smell of hot chai tea brewed by her mum. This meant comfort, company and sharing a moment with important people to ease the day's stress.
Further to the heart-warming story behind The Chai Room, the hand crafted chai blends are of the highest quality and use award winning and premium ingredients. The honey used is raw from Murrumburrah, blended with organic turmeric to gain anti-inflammatory, immune boosting benefits. There is a high percentage of tea in each of The Chai Room's mixes giving it a fuller flavour.
The chai blends can come in glass jars; offering the guarantee of long lasting premium chai. These glass jars are reusable and can be refilled in the future.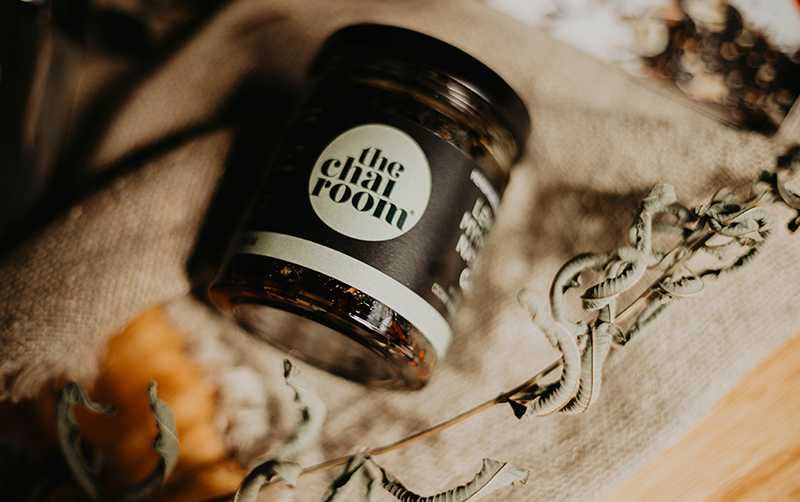 ---
The Chai Room's Philosophy - Health and Happiness Comes from Within
To create the perfect chai is to have a deep understanding of the ingredients, just as a chef has when creating the perfect meal. The Chai Room are experts in spices with extensive knowledge of spice characteristics and their origins. It's not just about what is perfect on the palate, but how each blend of spices marries together to play an integral part in maintaining good health.
For instance, turmeric is a potent anti-inflammatory spice loaded with antioxidants. Coconut, rich in minerals and amino acids, is low GI and also a natural sweetener. When balanced together in the Tumeric & Coconut Nectar Chai – they deliver a healthy, indulgent chai that strengthens immunity & improves overall wellbeing.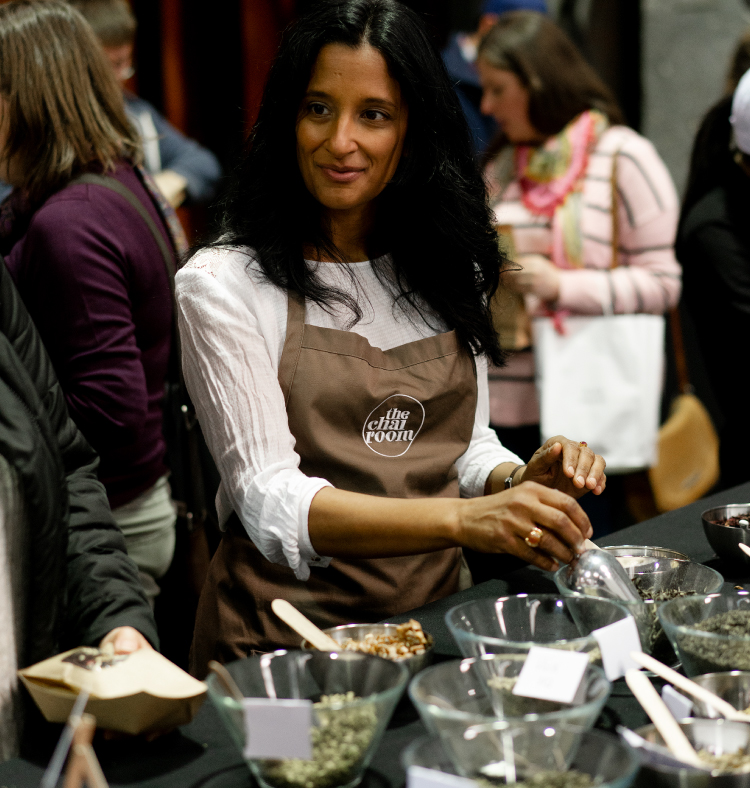 ---
The Chai Room's Blends - Traditional Chai and Sticky Chai
The Chai Room uses premium single-origin tea. All ingredients are organic or sourced from sustainable producers. Wherever possible local ingredients are used - honey is harvested from hives on the hilltops of NSW, carob grown in South Adelaide.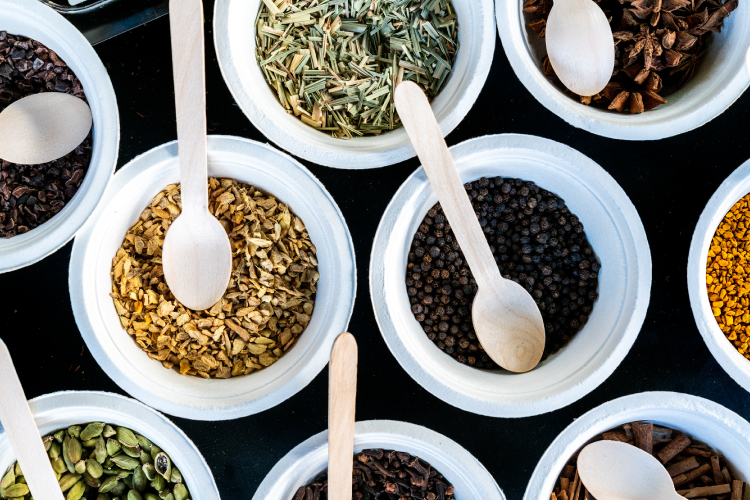 Their signature blend ' Original Masala Chai' is part of the Traditional Chai selection and the perfect introduction to chai. Spices are carefully considered during the blending process to ensure at every sip, all spices can be tasted evenly. This Original Masala is akin to English Breakfast, enjoyed first thing in the morning and throughout the day.
Sticky Chais were introduced as a delicious solution for chai lovers to enjoy their favourite chai effortlessly. Black tea and fresh spices coated with raw honey or organic coconut blossom nectar deliver the perfect balance of spice and sweetness. Simply brew, add a splash of milk, and you have an indulgent chai that not only tastes wonderful but has a tremendous effect on your health & wellbeing.
Learn how to brew your chai here.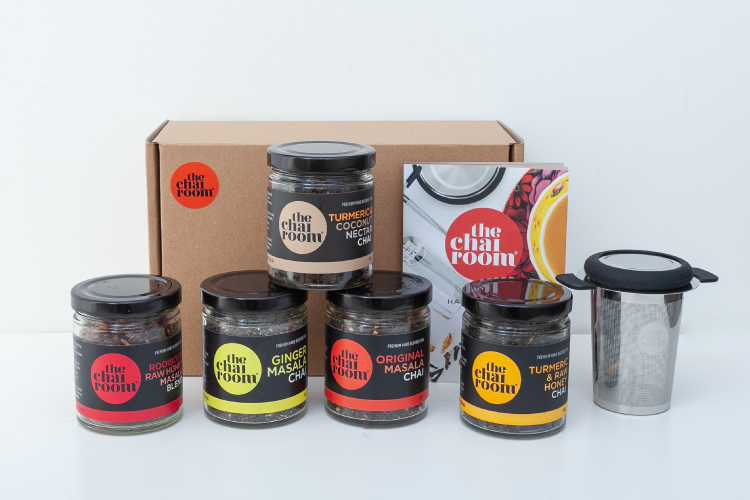 ---