Summer is smoothie season! When done right, a smoothie can give you everything you need to conquer the day or offer a pick-me-up in the afternoon. Not only is it a refreshing way to satisfy your hunger but the flavor combinations are endless.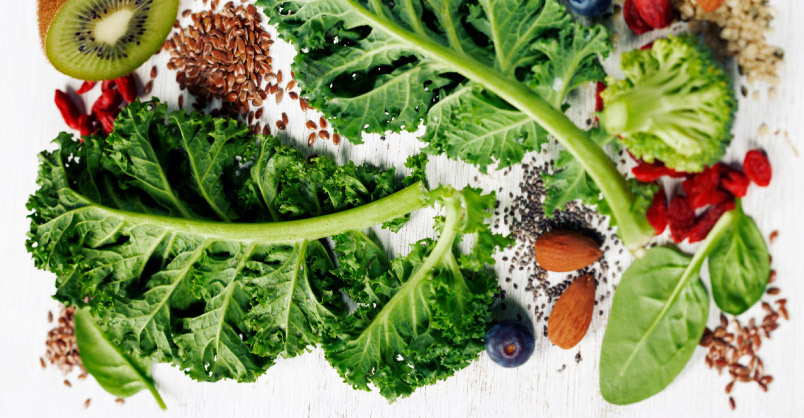 OUR TOP 14 SMOOTHIE AD-ON'S
Often smoothies are filled with high-sugar fruits, juices and syrups that leave you full for a few moments before you're hungry again! So, to help you add the right ingredients, we have put together a list of our top 14 add-ins to truly boost your smoothie with goodness.
But please note, while it may be tempting to add all the below ingredients in... all together your smoothie might not taste so great! So limit the add-ins to a 2-3 at a time.
---
MACA POWDER
This Peruvian superfood has been used in traditional healing for thousands of years. Maca is said to naturally support the body's ability to adapt to stress and improve energy, vitality, and stamina— making it the perfect superfood for busy peeps. Just sprinkle a teaspoon or two of maca root powder into your smoothie to reap the benefits.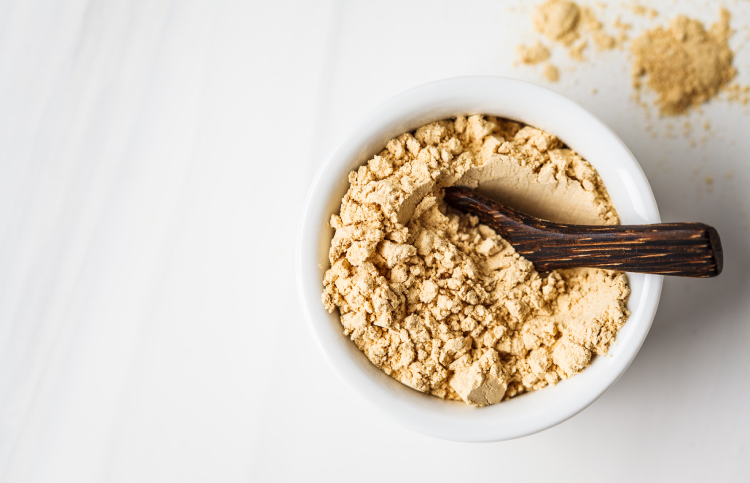 PROTEIN POWDER
Want to kick hunger to the curb? You need protein. Protein helps you stay fuller for longer and is essential for muscles growth and recovery. Adding a scoop of protein powder is a great way to get a substantial dose and stop you looking for a snack just 10 minutes after your smoothie.
Steer clear of protein powders with paragraph-long ingredient lists (less is more!) that you can't understand, and obviously, no added sugar is best. Some protein powder flavours are so overpowering that they might make you wince every time you sip – flavourless or a subtle vanilla is often the best for adding to smoothies.
AVOCADO
If you're looking for a smoothie with a thick consistency, skip the banana and add a quarter of an avocado instead. Avocado adds creaminess without the sugar and are loaded with heart-healthy fats that will leave you feeling satisfied for longer.
GOJI BERRIES
These nutritious berries have long been a staple in traditional Chinese medicine. With their impressive nutrient profile, Goji Berries are a great way to boost your smoothie and provide you with essential vitamins and minerals to leave you feeling full of life.
Soak in water to rehydrate and soften prior, or if your blender is high-powered, just add them straight in. Try to stick to about 1-2 tablespoon to avoid adding too much sugar to your smoothie.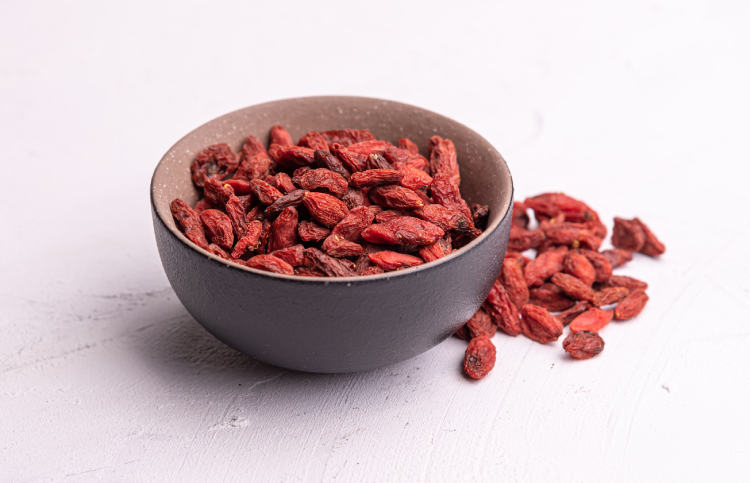 SPICES
Spices are essential for adding flavour to your baking and cooking, so why not add them to your smoothies too! A dash of cinnamon, nutmeg, ginger, cardamom, or vanilla adds tons of flavour while keeping sugar out of the picture.
Supplementing your smoothie with spices doesn't just add flavor. It also can enhance the health benefits of your smoothie. For example, Turmeric can aide in reducing inflammation while cinnamon is said to be a great metabolism booster.
COCONUT OIL
It is critical to get plenty of good fats in your diet, and the medium-chain triglycerides of coconut oil can help increase energy, squash hunger and boost the metabolism. Add 1 tablespoon of virgin coconut oil to your next smoothie and feel the benefits!
SPIRULINA
If we're completely honest, spirulina may smell a little fishy and taste subpar but its high content of everything nutritious makes up for it. if you really want to boost your smoothies with as much nutrients as possible, look no further.
Spirulina is a microalgae that truly defines superfood. It is potent in vitamins and minerals such as B vitamins, copper and iron – it even contains a bit of protein too!
Start by adding ½ teaspoon until you start to enjoy the taste more, then up your intake to 1-2 tesaspoons. Adding berries, nut butter or citrus fruits is also a great way to mask the taste – trust us, its worth it!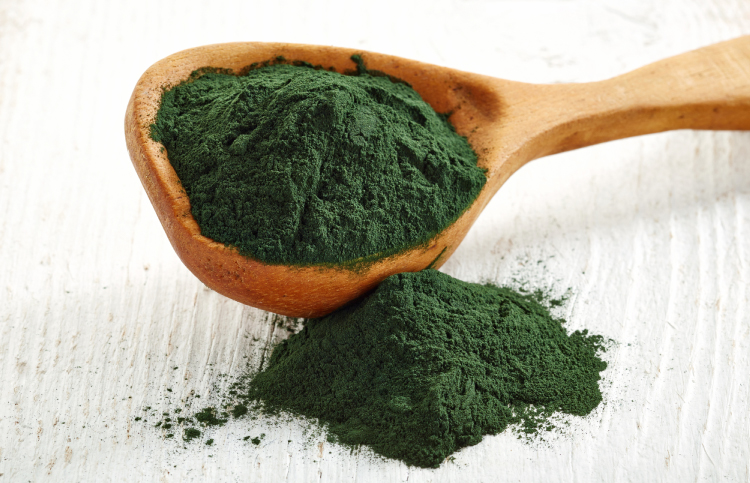 LSA
LSA is a blend of ground Linseeds, Sunflower seeds and almonds to create one nutritious combination. Add a few tablespoons to add a subtle, nutty flavour and amp up the fibre, omegas 3 & 6, and protein content of your drink without changing its flavour.
CACAO
Good news for chocolate lovers: cacao is packed with nutrition, giving you the perfect excuse to enjoy this flavourful superfood in your smoothie. With loads of antioxidants plus essential minerals and vitamins, this is one ingredient that you can feel good about whizzing into a smoothie.
Add one or two tablespoons of cacao powder or cacao nibs for a satisfying, craving crushing, chocolatey flavour – no sugar included!
NATURAL NUT BUTTERS
Whether you're a long-time peanut butter lover or obsessed with almond butter, natural nut butters are a great, nutritious way to add flavour and body to your smoothie—without all the sugar. Go ahead and add a generous spoonful for added protein, fibre, and good monounsaturated fats.
LEAFY GREENS
We all know how hard it is to eat all the veggies that we're supposed to eat, so get those greens in early in the day by adding some to your smoothie. Toss in a heaping handful of leafy greens like kale or spinach for an extra dose of nutrients, fibre, and the green colour that screams "healthy." While adding leafy greens to your smoothie may seem like it will ruin the taste; after a few whirls in the blender with your other ingredients, you'll hardly know it's in there.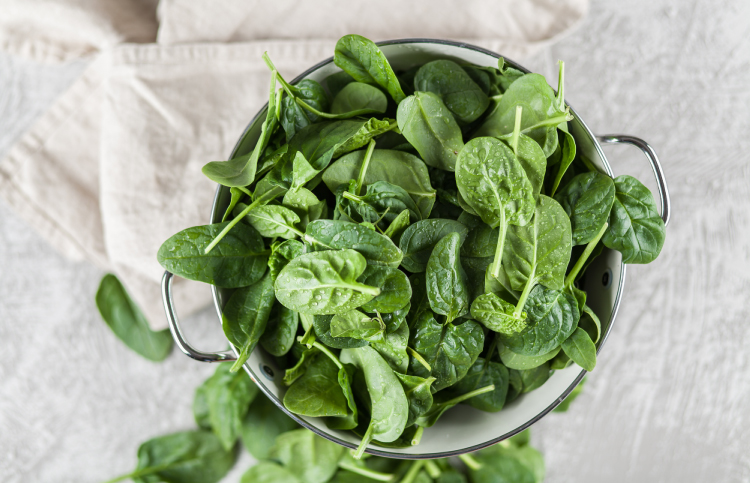 LUCUMA POWDER
Lucuma is a naturally sweet superfood with a maple-like flavour, often used as a nutritious substitute for sugar – perfect for those sweet smoothie cravings! Hailed as the "The Gold of the Incas", the lucuma fruit is also a rich source of antioxidants, calcium, zinc and offers a relatively good amount of fibre too.
CHIA SEEDS
Small but mighty, chia seeds pretty much have it all. They're rich in brain-boosting and heart-healthy omega-3 fatty acids, protein, fibre and long list of other minerals.
Best of all, chia seeds are flavourless and perfect for thickening up your smoothie.
BERRIES
Even if you're trying to cut back on the sweet stuff, a smoothie still has ­­to taste good or you'll be dumping it down the drain and making a run for the bakery.
Add natural sweetness and fibre with naturally lower-sugar fruits like raspberries, strawberries, and blueberries. Most of us are not getting our recommended intake of fibre each day, so it's important to add more fibrous foods to your smoothie.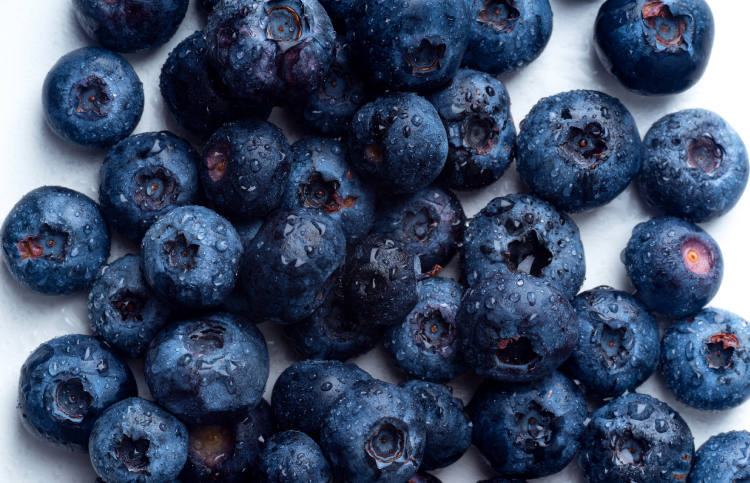 ---