Have you tried our nourishing and delicious Organic Latte Blends yet? These blends include organic superfoods to give you nutrient-rich coffee alternatives with no artificial colours or nasty additives. Not to mention they are all vegan-friendly, GMO-free and have NO added sugar - just a whole lot of goodness.
If the weather or your mood doesn't call for a hot drink, don't cancel these out - you can still enjoy these delicious flavours all year round! We've enlisted the help of our foodie community to bring you 9 recipes using our organic latte blends...
---
VEGAN MARBLED MATCHA CHOCOLATE BARK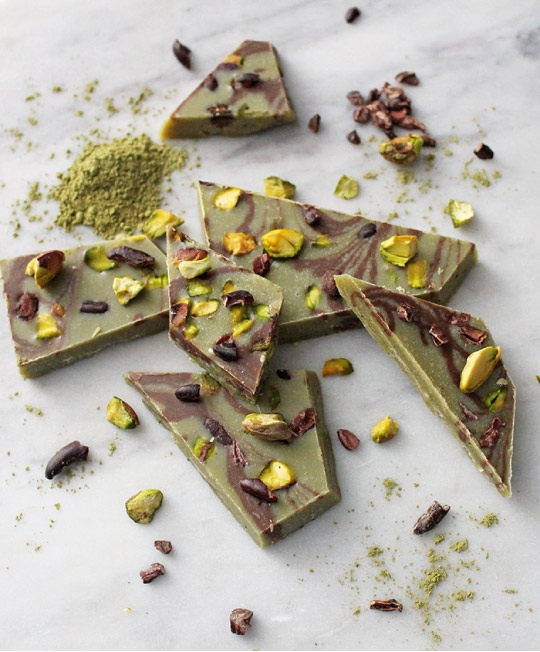 This Marbled Matcha Chocolate Bark is delightfully creamy, moreish, paleo & vegan-friendly. Perfect for a sweet treat or even as a gift.
Vegan Marbled Matcha Chocolate Bark Recipe >>
---
TURMERIC LATTE MACAROONS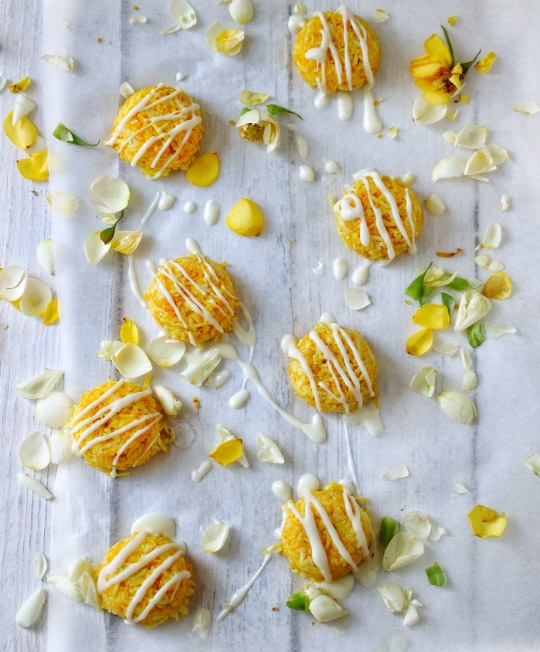 A bright, nutritious bite that is free from dairy, eggs, nuts, wheat and refined sugar! These raw macaroons take just minutes to make and contain a delicious spiced flavour from the Turmeric Latte Spice Blend.
Turmeric Latte Macaroons Recipe >>
---
RED VELVET OVERNIGHT OATS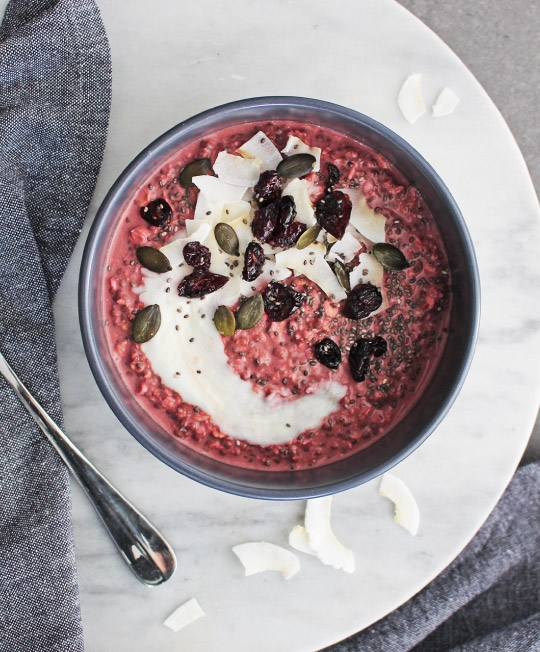 An easy, delicious recipe for overnight oats with the addition of our Organic Red Velvet Latte Blend.
Red Velvet Overnight Oats Recipe >>
---
MATCHA MINT SMOOTHIE
A silky smooth and decadent chocolate mousse made with a secret ingredient - avocado! Made in just a few minutes and vegan-friendly too.
Vegan Cacao Mousse with Whipped Coconut Cream Recipe >>
---
RAW CHAI LATTE SLICE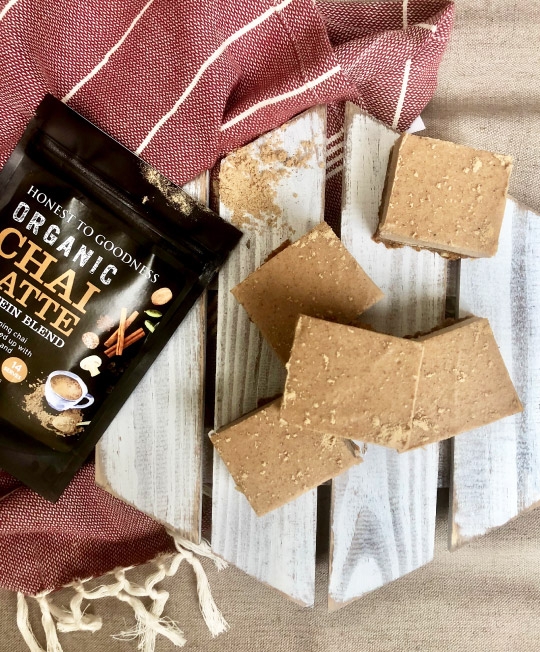 Made with our Organic Coconut Supreme Cream for a smooth, creamy filling and flavoured with our Organic Chai Latte Protein Blend for added plant-based protein and a warming chai flavour.
Raw Chai Latte Slice Recipe >>
---
CHOCOLATE MATCHA BARS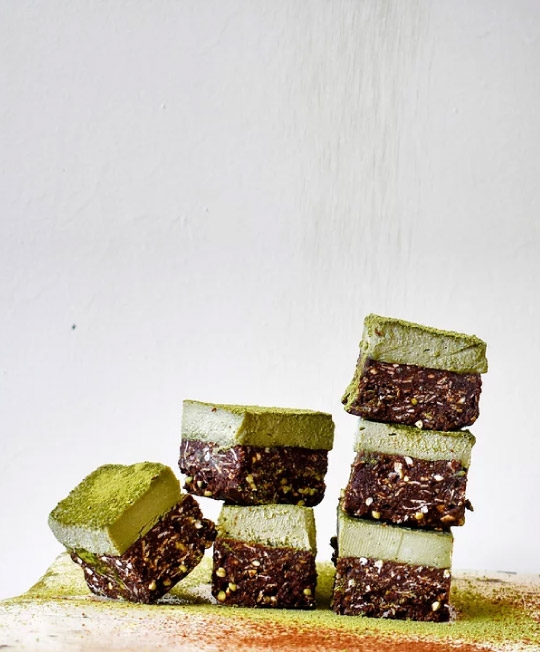 This flavour combo is a matcha made in heaven! Cacao and matcha complement each other beautifully and they're both absolutely bursting with antioxidants. Enjoy these as a quick breakfast or as a nutritious, energy-boosting snack.
Chocolate Matcha Bars Recipe >>
---
GOLDEN GUT-HEALING GUMMIES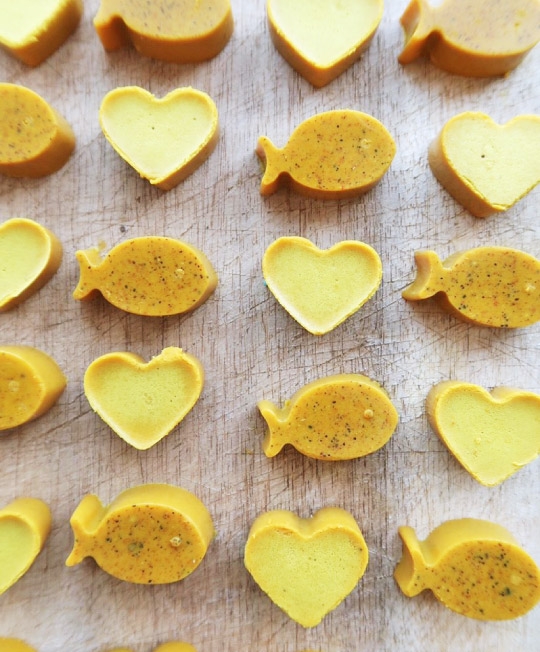 These quick and easy gut-healing gummies are a great healthy alternative to store-bought lollies filled with processed sugar. Pasture-raised beef gelatin supports digestion, joint and skin health. These gummies also have a nutritional boost through our Organic Turmeric Latte Blend, providing a lightly spicy flavour hit to balance the creaminess of the coconut milk.
Golden Gut-Healing Gummies Recipe >>
---
VEGAN RED VELVET CHEESECAKE BROWNIES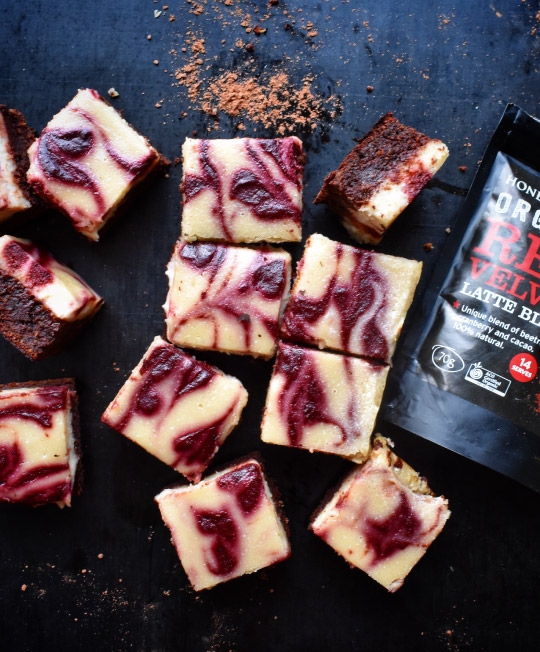 A rich, gooey brownie that is full of goodness! These vegan, paleo and refined sugar-free treats are made with our Organic Red Velvet Latte Blend - a delicious combination of cacao, cranberry and beetroot.
Vegan Red Velvet Cheesecake Brownies Recipe >>
---
Feeling inspired? Grab a latte blend and head to the kitchen!