Psyllium Husks are a white, fibrous material that comes from the outer coating of the Psyllium seed. They are a fantastic 100% natural and pure form of dietary fibre that promotes a healthy digestive system.
Psyllium husks can be a great addition to a regular healthy diet, especially since most people struggle to get enough regular fibre intake and don't realise how much the role of fibre impacts optimal bodily functions. Find out exactly where psyllium comes from, why it's so good for you and how to use it below:
Shop Organic Psyllium Husks 200g
Shop Organic Psyllium Husks 400g
Shop Organic Psyllium Husks 3KG
---
HOW ARE PSYLLIUM HUSKS GROWN?
Psyllium is a herb, native to India and Pakistan. It originates from the botanical family known as Plantago which includes over 200 small species, including the plantain - a kind of banana. The seeds of the Psyllium plant, also known as Plantago ovata, are simply dried and crushed to separate the husks. The inner seeds are commonly used to feed animals – so they are not wasted!
DID YOU KNOW? The elephants at Taronga Zoo are sometimes fed our organic psyllium husks!
---
WHAT ARE THE BENEFITS OF PSYLLIUM HUSKS?
Psyllium husks are a rich source of soluble fibre and are often used as a natural supplement to aid fibre consumption. Fibre is essential to preventing constipation, diarrhoea and regulating bowel movements, which is normally obtained through eating a healthy diet including whole grains, fruits and vegetables. Psyllium is a great and easy way to boost your regular fibre intake, however it is still important to note that adequate fluid must be consumed with psyllium husks (like all fibre) otherwise this may cause constipation – not prevent it!
Other benefits of psyllium include:

DIGESTIVE HEALTH: Psyllium husk is considered to have prebiotic effects, which supports a healthy gut and digestive system
WEIGHT MANAGEMENT: Psyllium husk can leave you feeling fuller and more satisfied for longer, as psyllium expands in water
HEART HEALTH: Studies show that psyllium can help to lower LDL ("bad") cholesterol increase HDL ("good") cholesterol levels
SUGAR MANAGEMENT: The fibre found in psyllium may help to lower and maintain blood sugar levels making it a great option for those on specialised diets.
When looking at the nutritional panel of psyllium husk, it might look as though they are made up of purely carbohydrates, but in fact, nearly all of these carbs come from fibre. This makes psyllium husks popular among low-carb dieters because cutting out high-carb grains, fruits & vegetables out of your diet also reduces fibre intake…and bowel movements!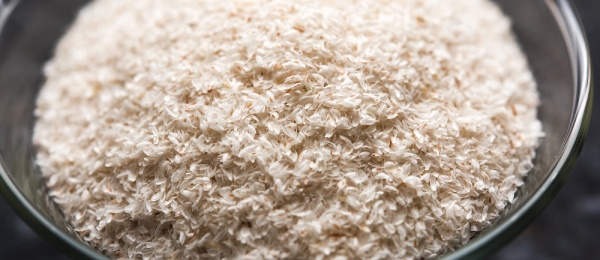 ---
HOW TO USE PSYLLIUM HUSKS
Psyllium is neutral in flavour and expands as well as thickens in water...so how do you use it?
Use to thicken soups, sauces, curries and smoothies.
Sprinkle over muesli, porridge or yoghurt.
Add a teaspoon of psyllium to cooled herbal tea or a glass of water.
Psyllium is great in raw food treats including energy balls and slices.
Or add psyllium to home-baked muffins, biscuits, crackers and breads.
Try this recipe for Keto Almond & Psyllium Bread >>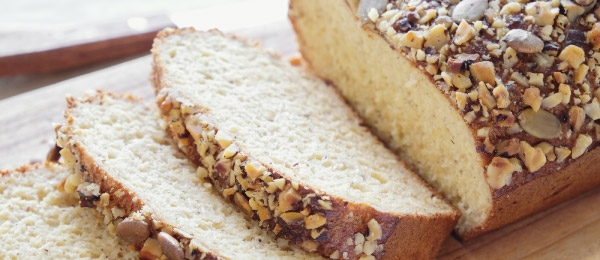 ---
WHERE TO BUY PSYLLIUM HUSKS?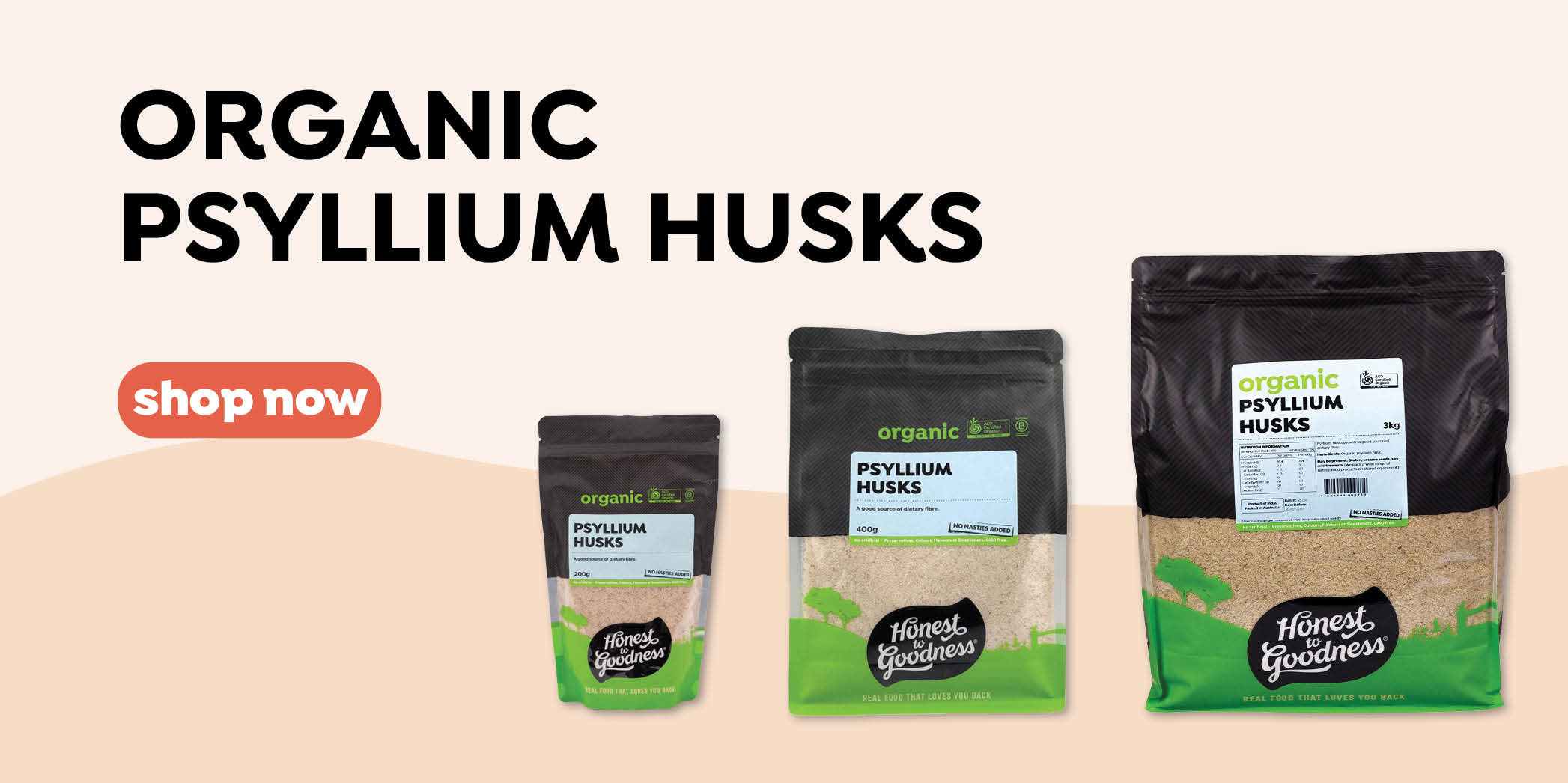 Organic Psyllium Husks are available from our online shop and our Alexandria (Sydney) store in a range of sizes.
Shop Organic Psyllium Husks 200g
Shop Organic Psyllium Husks 400g
Shop Organic Psyllium Husks 3KG
---
OTHER ARTICLES YOU MAY BE INTERESTED IN
High Fibre Foods: Top Foods To Keep Things Moving
What is Fibre & Why Its Key For a Healthy Gut
8 Simple Ways to Improve Your Gut Health