Winter is officially upon us which means getting enough Vitamin C to keep the common cold at bay is crucial.
When it comes to Australian superfoods, there's no denying that we're spoiled for choice. There are remarkable benefits to incorporating native Kakadu Plum into your diet, particularly at this time of the year, when the temperature drops and our immune system is at a higher risk of failing to defend against disease-causing microorganisms.
---
WHAT ARE THE BENEFITS OF KAKADU PLUM?
How can Kakadu Plum help to fight off the common cold this winter?
Considered a gift of the Dreamtime, the Kakadu Plum, also known as Gubinge and Billygoat Plum, is Australia's star superfood performer. A traditional source of bush tucker, Kakadu Plum has exceptional nutritional and antiseptic properties and has been an important food and medicine in Northern Australia for millennia.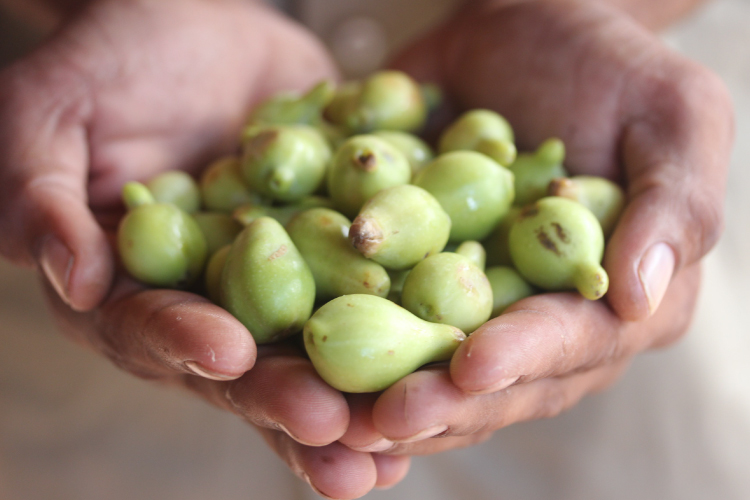 From March to June, the local people harvest and consume this energizing, thirst-quenching fruit. Throughout the rest of the year, the tree sap is consumed to treat joint inflammation, whilst the bark is applied to the body to treat burns, rashes and infections. There is no other plant globally that contains the same level of Vitamin C, antioxidants and bioactives, making it the ideal addition to shakes and smoothies.
High In Vitamin C
Kakadu Plum has the highest source of Vitamin C content compared to any other fruit in the world (up to 100 times the Vitamin C content found in an orange!). This makes it an immune-boosting powerhouse, which is especially important during the colder months when we're more susceptible to the flu.
Vitamin C is considered to be a potent antioxidant and vital nutrient in slowing the aging process. It is also crucial for the production of proline—an amino acid needed to create collagen.
High In Antioxidants
It also possesses remarkable antioxidant properties which help prevent ageing, skin damage from the Australian sun, and reduce the risk of diseases including cancer.
It is also believed that Kakadu Plum could provide the most powerful Alzheimer's treatment to date.
It's hard to believe that this gorgeous fruit has been growing in our backyard for thousands of years and we're only getting well acquainted with it now.

---
HOW TO USE KAKADU PLUM
Due to its extreme potency, you only need a small amount to reap the benefits. We recommend adding a teaspoon to your smoothie or smoothie bowl in the morning – it provides a tart taste with a delightful aroma of stewed apples and pears, with some cooked citrus, pickled and floral musk essence.
---
KAKADU PLUM RECIPES
KAKADU PLUM & MANGO INFUSED GINGER TEA
Try this recipe for a warming, fruity tea that is soothing on cold winter nights.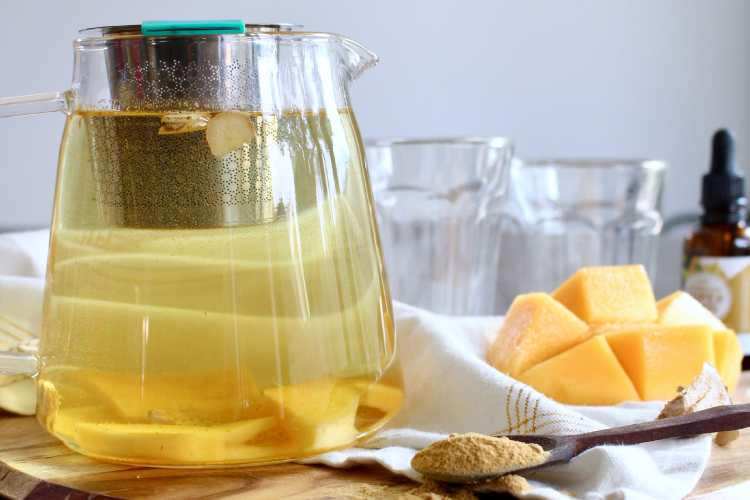 WINTER RESCUE SMOOTHIE
This smoothie is absolutely packed with vitamin C, antioxidants, and other nutrients to help support your immunity this Winter.
---
WHERE TO BUY KAKADU PLUM
Freeze Dried Kakadu Plum Powder is available from our online shop and our Alexandria (Sydney) store in 30g & 500g sizes, or try the new Vitamin C Booster with Kakadu Plum.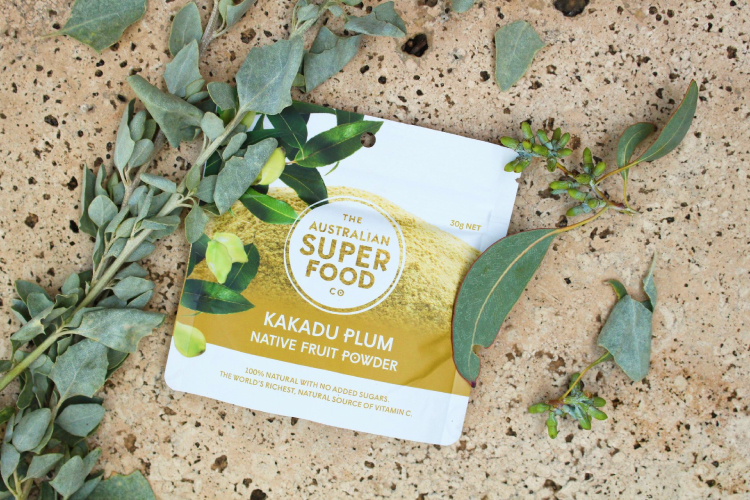 All information sourced from our supplier, The Australian Superfood Co.