This is a guest blog by Lauren Glucina of Ascension Kitchen. She kindly shared her insights on homemade chai now the weather is cooling down. Lauren is a Sydney based Holistic Health & Wellness Coach & Certified Raw Chef. She is a strong believer in feeding your body and your mind with the purest, simplest foods, and the happiest, most positive thoughts. She advocates for an organic, whole, plant-based diet sprinkled with lots of vibrant raw foods.
Nothing is more comforting than a hot cup of homemade chai tea during winter time!
Traditionally Chai is made with a spice mix ("masala") including ginger, cinnamon, cardamom, cloves and black peppercorns. These traditional spices assist in digesting oils and fats, support you through any digestive issues and help you flatten out that belly. They are all considered detoxifying.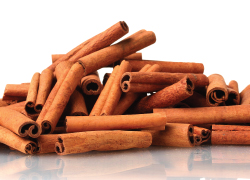 Ginger is a natural remedy for digestive ailments such as gas, indigestion and nausea. It is warming and stimulates circulation. It is also anti-inflammatory.
Cinnamon helps to regulate blood sugar levels. It is anti-fungal, anti-bacterial, a carminative and eases gastrointestinal spasms, indigestion and flatulence.
Cardamom is one of the oldest spices in the world, and was even used to make perfumes in Egypt. Cardamon pods are beautiful to look at – and they too act as a carminative, calming upset tummies. This warming spice can also heat things up in the bedroom – it has a bit of a reputation as an aphrodisiac.
Clove is the dried flower bud of an evergreen tree. It also works to relieve gas and bloating, and aids in the proper elimination of food. It is an age old remedy for toothache.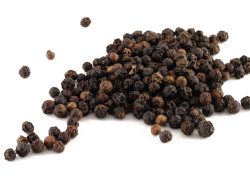 Black Peppercorns are native to India and were once even traded as a currency, and offered to the sacred gods. Black peppercorns stimulate the tastebuds into producing more hydrochloric acid in the stomach, which we need to break down our food. It promotes sweating and so is useful for the elimination of toxins. The outer layer of peppercorns stimulates the breakdown of fat cells.
You can even add a bunch of other spices in your chai mix such as star anise, fennel seeds, coriander, nutmeg, and vanilla. Try adding a few tablespoons of raw cacao powder to really take it to the next level.
I like to make a big batch of chai tea on the weekends, then I have enough for a hot cuppa all week. My recipe is here below: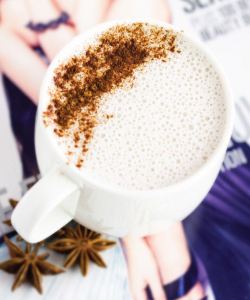 Chai Tea Mix Recipe
4 litres water
1 medium ginger root, peeled and sliced thin
1/4 cup whole cardamom
4 star anise
1 tablespoon licorice root
4 vanilla beans, chopped
METHOD
1. Simply boil a whole 4 litre pot full of water with a mixture of masala spices.
2. Slowly simmer it down till you reach half the amount, and your chai is done.
3. Strain the liquid through a wire mesh strainer to serve.
Another healthy, yummy idea, is to heat up some home made almond or cashew milk on the stove, add enough chai mix to taste along with a big dollop of pure maple syrup, then serve.
The smell while you are cooking this is just divine...
Happy chai making!