Wow, what a year 2022 has been for us! Take a look with us at what we got up to this year and what we are excited to bring you in 2023.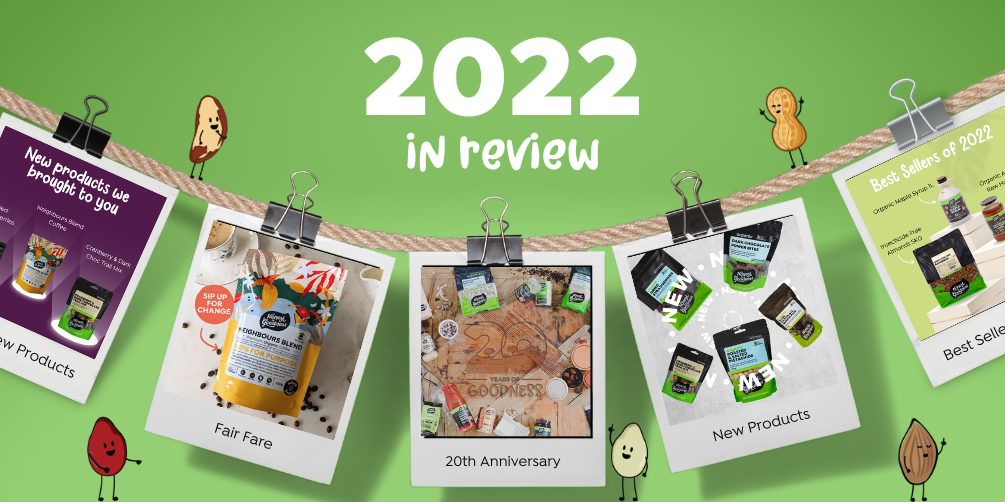 First of all, we would like to thank you for your ongoing support this year. 2022 has been a big and busy year for Honest to Goodness! Between so many highlights, it was hard to pick only a few, but we tried our best!
---
Our first Fair Fare product - Neighbours Blend Coffee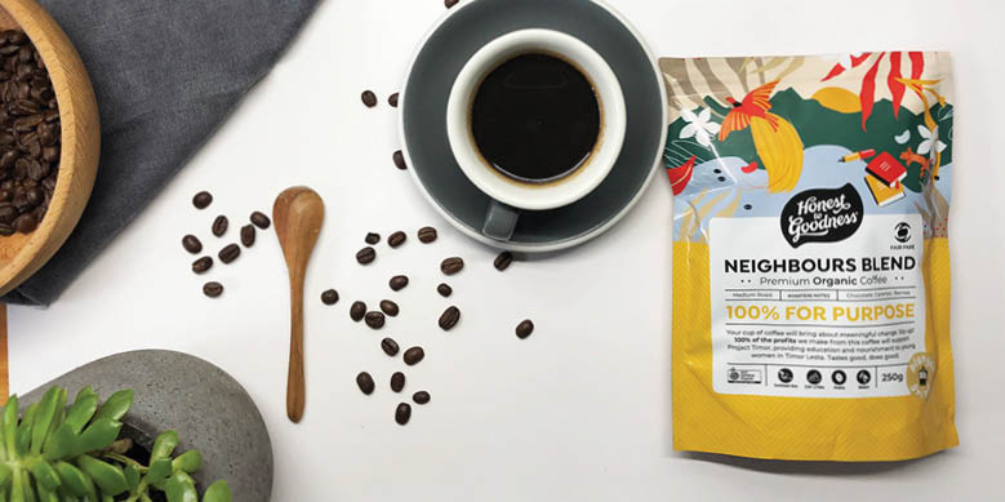 This year we have introduced the first of our fair fare products, Neighbours Blend - Premium Organic Coffee. 100% of the profits go to project Timor in hopes to provide the women of Timor with a college education. So far we have sold over 900 bags of coffee and raised just over $6500 for Project Timor since its launch in late August.
Project Timor will use the funds raised in a variety of ways to provide education and nourishment to young women in Timor Leste. For example one of the Project Timor initiatives is the Mercy Women's University Scholarship which started in 2017. Each year this program acknowledges the academic achievements of one or two high-achieving female students from the school Colegio Infante de Sagres Maliana through the award of a scholarship to study at Universidade Nacional Timor Lorosa'e (UNTL).
The scholarship provides for expenses associated with university attendance up until the completion of their chosen degree to a maximum of five years. The average cost of the scholarship is around AU$2,800 per student, per year which covers UNTL tuition fees, rental accommodation & meal allowance, transport, textbook & stationary expenses.
Together we can build a better world through the power of small, collective action. This is only the first of many 'give-back' projects. We hope to bring more fair fare products to our range in the near future.
Learn more about Project Timor here.
---
Our 20th Anniversary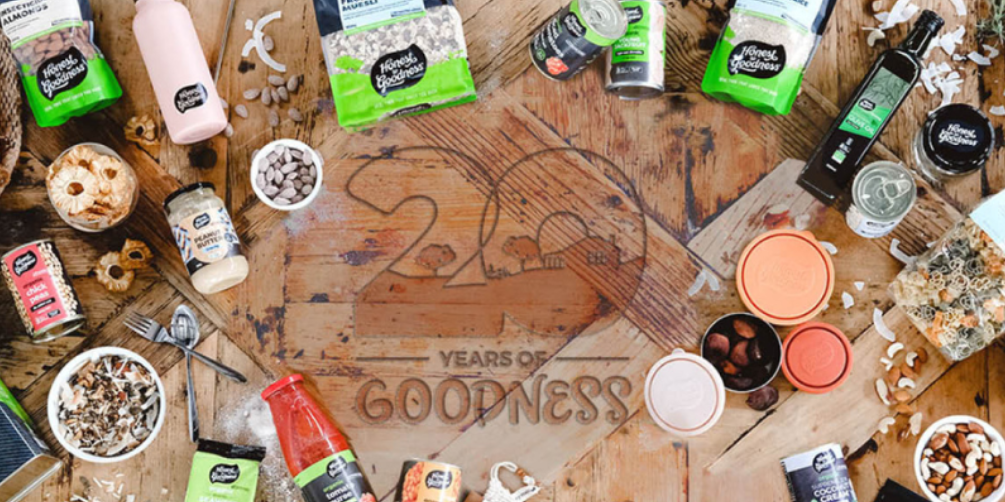 Oh my goodness - we cannot believe we have celebrated our 20th Anniversary! Over the last 20 years, it has become our mission to educate, empower and inspire the community to make wholesome, sustainable and ethical choices that benefit both people and the planet.
Our founders Matt and Karen Ward started Honest to Goodness with a market stall in Sydney back in 2002, providing the highest quality and sustainably farmed wholefoods to their local community. Their vision was to grow the appetite for healthy and nutritious choices driven by quality, taste and sustainability.
From humble beginnings, our focus is still the same: making a healthy lifestyle simple and accessible to more people while helping them on the path to a sustainable lifestyle.
Learn more about our journey here.
---
New Products & Best Sellers
This year we have not only expanded our food range, but also our health and beauty range. From dried fruits, chocolates and nuts to Shea butter, oils and washing detergents, we have introduced a total of 186 new products. Some of our favourites include:
The products that you loved the most this year (the best sellers of 2022) that are not necessarily new include:
---
Awards We Won In 2022
We are delighted to be repeatedly recognized by the organic community as a trusted and loved organic brand and company. The Organic Consumer Choice Awards (OCCA's) are particularly important to us as they are the only organic awards program decided by the consumer.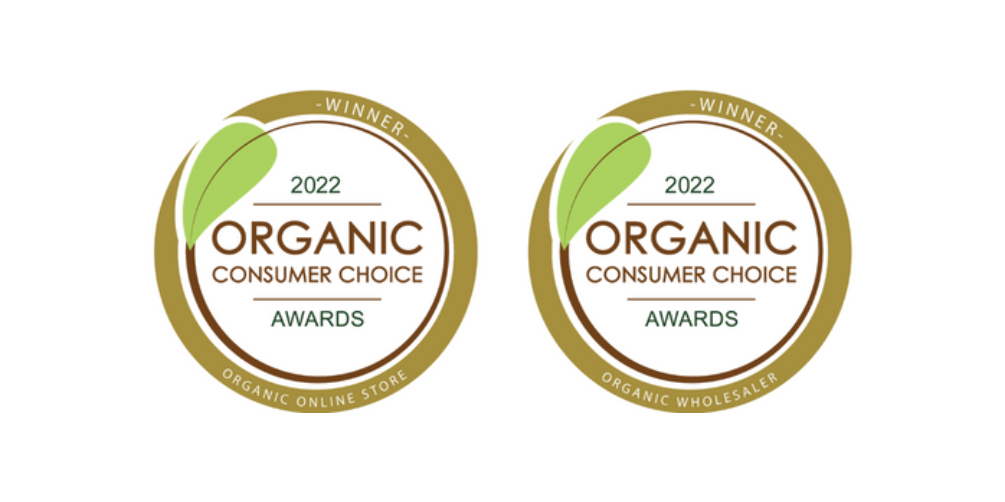 This year we have been awarded 'Best Organic Online Store' and 'Best Organic Wholesaler', reflecting the dual importance of both the direct-to-consumer retail and wholesale sides of our business.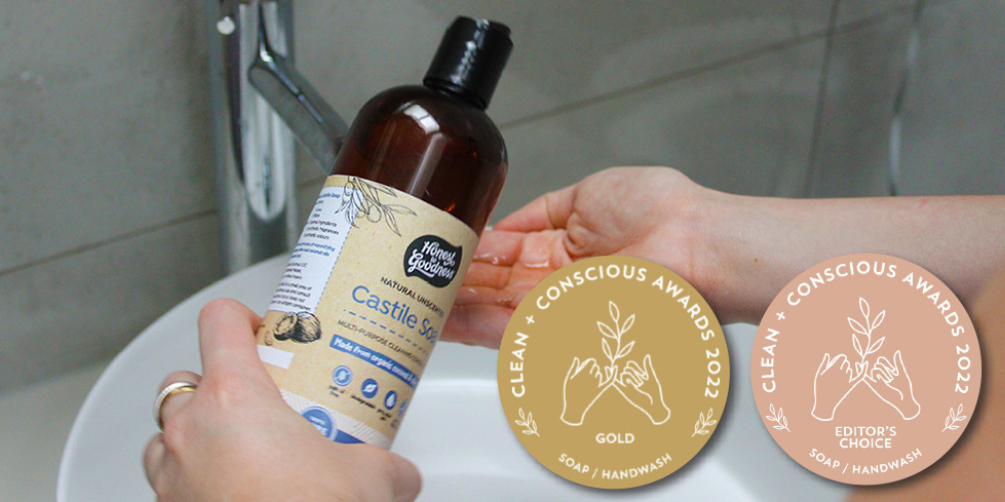 Our Castile Soap has also won big at this year's Clean and Conscious Awards by taking home both Gold and Editor's choice. We are very proud of our Castile Soap. It is made from certified organic olive and coconut oils with no added filler oils. Amazingly versatile it is perfect for use on your body, home, pet and garden.
---
Thank you!
We would like to say a big thank you to you all for your continued support. We cannot thank enough our loyal customers who embody our values leading the charge in demanding high quality, wholesome, tasty food and packaging reduction, making the sacrifices required to live a healthier and more sustainable lifestyle.
We promise to keep feeding your passion by always leading from the front - it's all about keeping life simple, real and possible.
Stay tuned for 2023 as we have a lot lined up and some exciting new things coming your way...