Your cup of coffee will bring about meaningful change. Sip up! 100% of the profits we make from Honest to Goodness Neighbours Blend Premium Organic Coffee will support Project Timor. Together we can build a better world through the power of small, collective action. Your choice of a simple cup of coffee can be a force for meaningful change.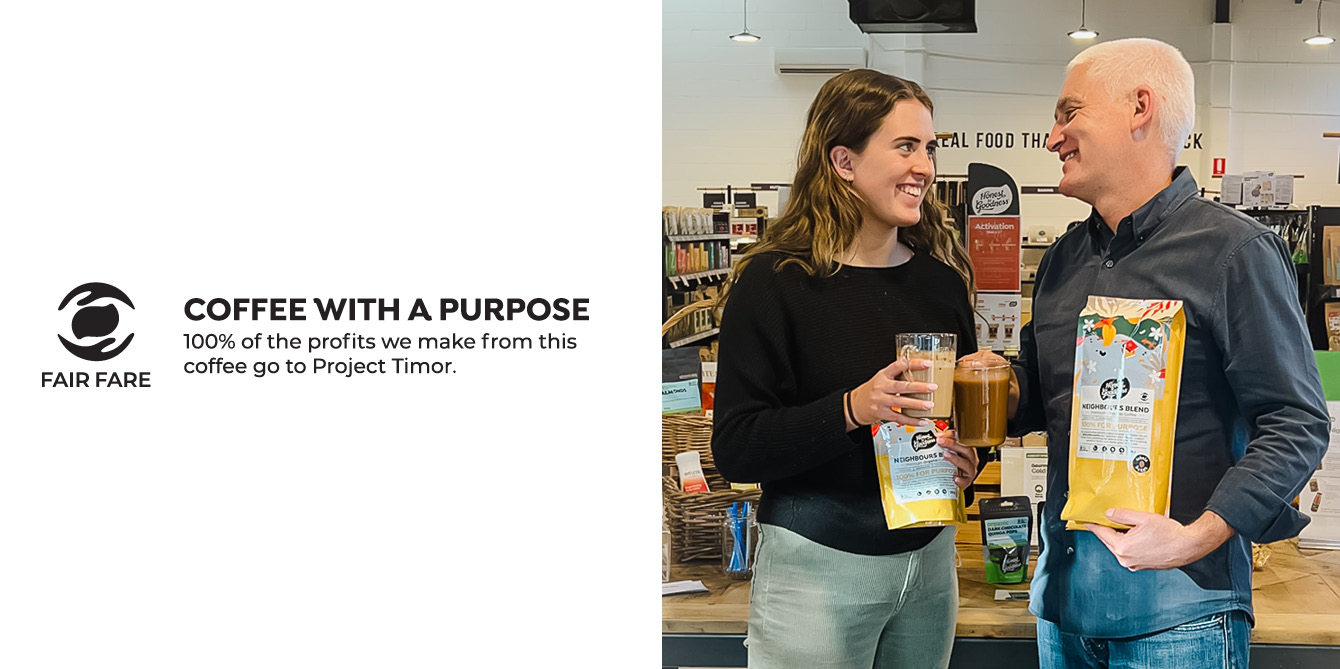 Good coffee is much more than just the quality of the coffee, cup by cup you can also do good and give back to people in need. Tastes good, does good.
This freshly roasted delicious coffee is helping to provide the opportunity of a quality education and essential nourishment to young women in the community of Maliana, Timor Leste to help them build a sustainable and better future. 100% of the profits we make from Honest to Goodness Neighbours Blend Premium Organic Coffee will support Project Timor. Conscious coffee consumers can enjoy this exceptional coffee, meanwhile knowing they are a part of creating a meaningful and lasting impact.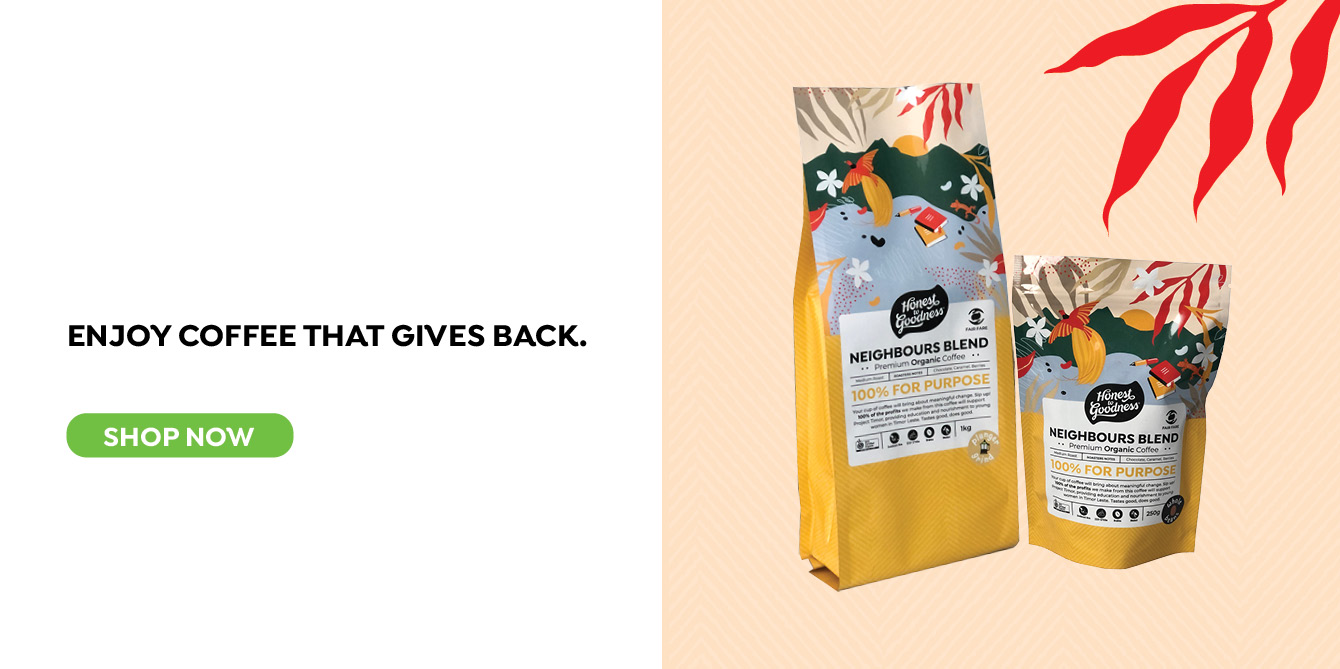 One of the daughters of the founders of Honest to Goodness, Lily Ward, visited Timor in 2019 when she was 16 on a school immersion and was very moved by this experience. Upon returning home, she set about thinking how she could support and give back to this community. Upon discovering that Timor grows and sells coffee, and that Australian's love a good cup of coffee, she set about creating Neighbours Blend.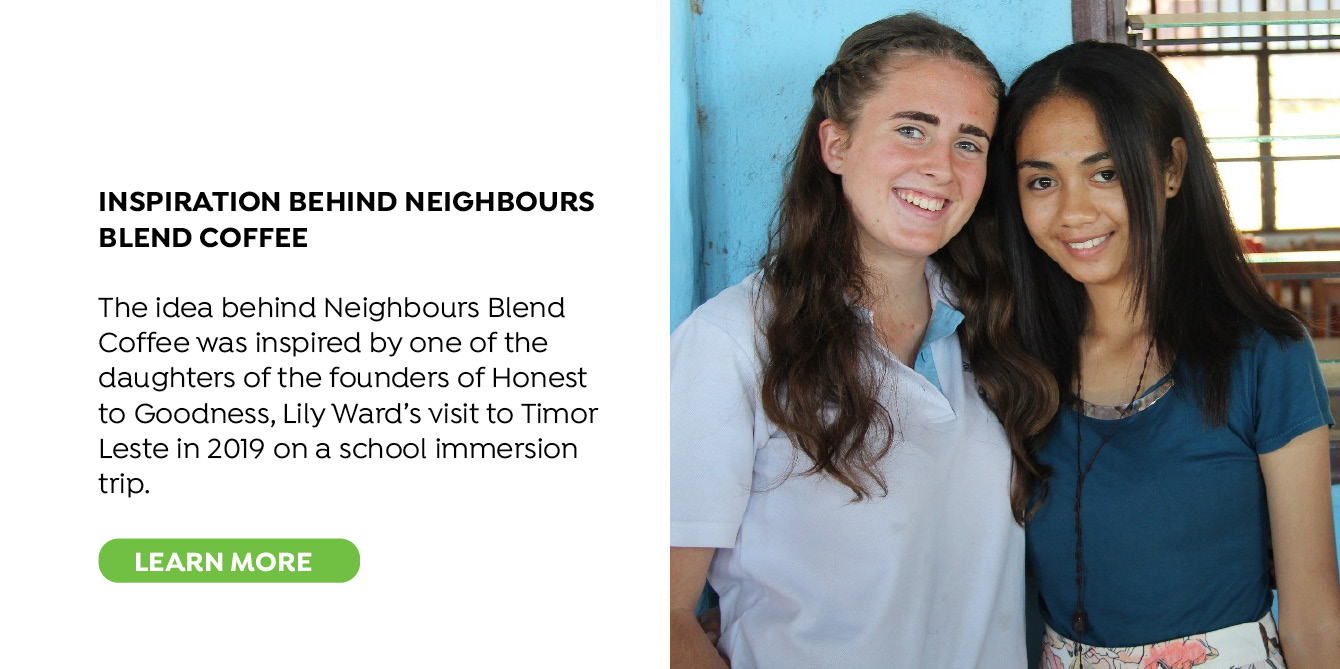 Lily says " Most of our time in Timor Leste was spent at a school, Colegio Infante de Sagres in Maliana. This trip was one of the first times I had left the 'bubble' of my life and immersed myself in life at a school in Timor Leste. It was eye opening and life-changing for me."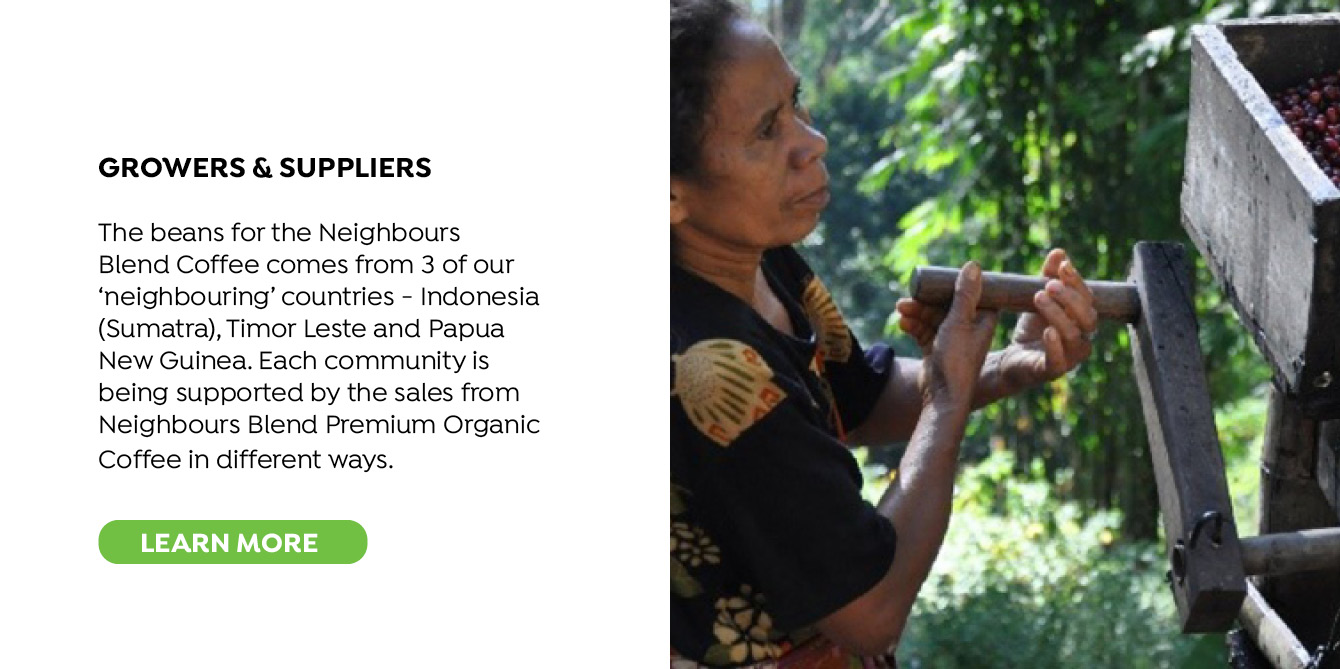 At the start, the plan was to have a Single Origin Coffee from Timor, however, when we began working with a local roaster, it soon became apparent that we could develop a much rounder, better flavoured, more delicious coffee if we included some coffee beans from some of our other 'neighbours' including Sumatra and Papua New Guinea as well as Timor Leste in the blend. Honest to Goodness - Neighbours Blend - Premium Organic Coffee was born.

Bringing this coffee to the Australian market means the people of Timor (and our other neighbours) can benefit from the trade of the coffee, while we get to enjoy the delicious coffee. As a bonus the funds raised will be returned to Timor to assist in the education of their future generations.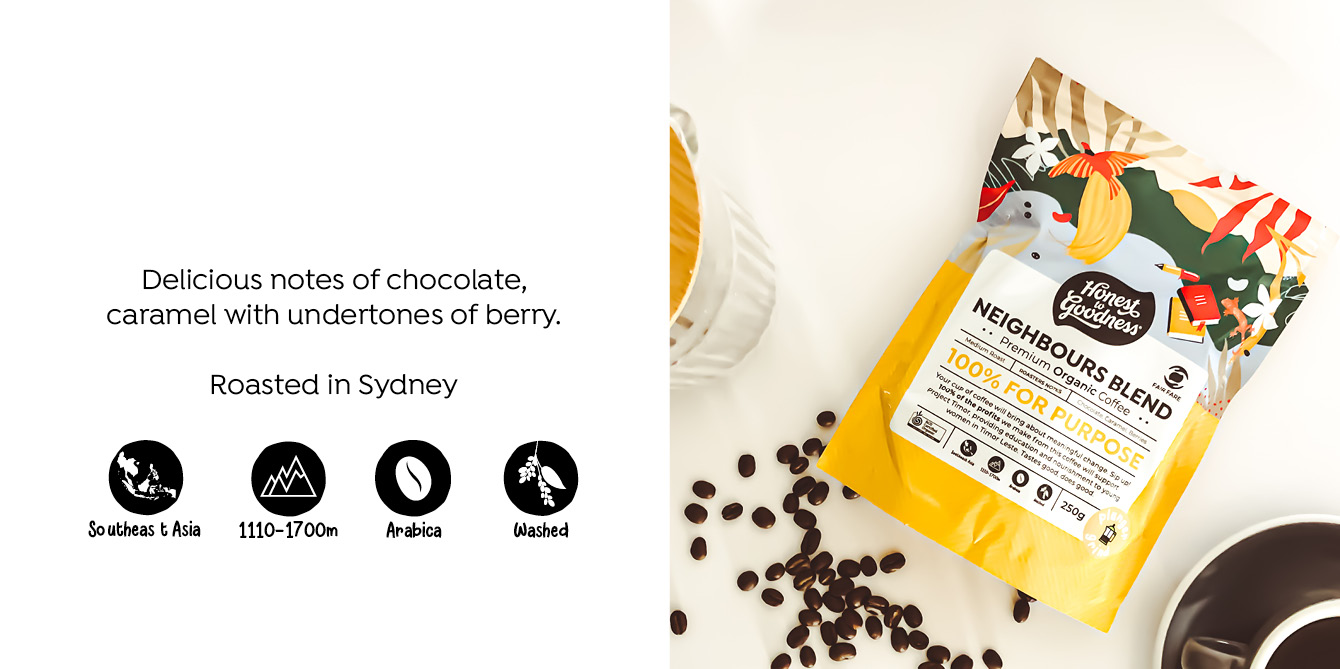 Roasted in Sydney, this washed arabica coffee has rounded notes of chocolate, caramel, and undertones of berry. Sip up and drink for a purpose with our delicious blend! Honest to Goodness Neighbours Blend - Premium Organic Coffee is the first of our Fair Fare products. Find out more about what Fair Fare means to us here.
Please join us on the journey to do some good in the world. Whether it be purchasing this coffee or just spreading the word, anything you can do will help make a difference. With the choices we make, each of us can find a way to give back to people in need & make the world just that little bit better.
Honest to Goodness is proud to be a B-Corp. As a family owned Australian company, we are committed to responsibly sourcing wholesome products that nourish both people and our planet.
PS: A BIG thank you to the special people at Monte Sant Angelo Mercy College for their dedication & commitment to the Mercy values, vision and commitment in creating and supporting Project Timor and empowering the young women of the future to make a meaningful difference to the world they live in.