Here at Honest to Goodness, we love any excuse to create something tasty. With the long weekend approaching, we decided to set the challenge of making something to bring to a gathering using Aussie-Grown ingredients. Take a look at what we cooked up...
---
KATE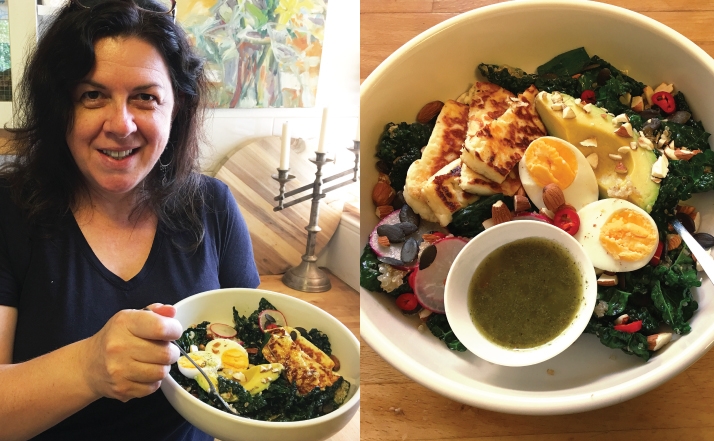 Kate created a scrumptious breakfast bowl that is great for fueling you for the events of the day. This Green Breakfast Bowl with Lemon Myrtle Dressing has a burst of zesty lemon and is great for a brunch date with friends!
Ingredients:
Dressing:
Directions:
Pour ½ litre of water into a saucepan and bring to the boil, then simmer.
Add the olive oil to the kale and massage the leaves until they've softened. Add the quinoa and mix the two ingredients together.
Heat a non-stick fry pan on medium heat. Fry haloumi on each side, turning once the edges turn a golden brown.
Carefully place 2 eggs in the pot of simmering water and allow to simmer for 5 minutes.
Divide kale/quinoa mix, avocado, radishes and cooked haloumi evenly between the bowls.
Shell eggs and place one in each bowl.
For the dressing, combine all ingredients in a small jar, season to taste and mix well.
To serve, pour the dressing over the salad and sprinkle with pepitas, almonds and sliced chili. Serve with a lemon wedge.
Serves: 2 | Cook: 20 mins
---
JOHN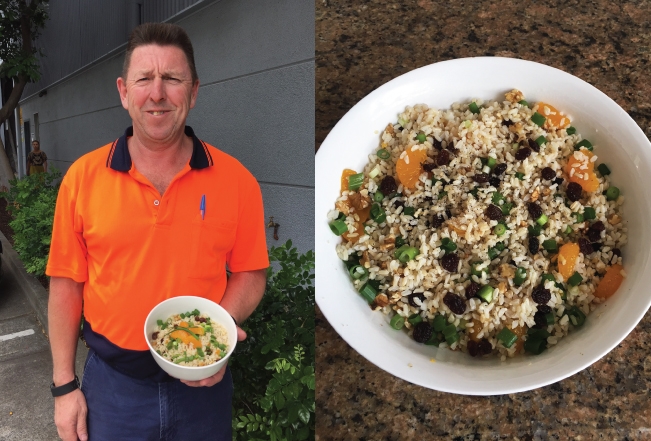 A simple and tasty salad that completes any BBQ or picnic spread! John created this Raisin & Walnut Brown Rice Salad using Australian-grown Brown rice, raisins & walnuts.
Ingredients:
Directions:
Combine the rice, raisins, mandarins, walnuts and spring onions in a large bowl. Toss to combine.
Whisk the vinegar and oil in small bowl and season to taste with salt and pepper. Add the dressing to the rice and toss to combine.
Serves: 4 | Cook: 15 mins. Prep: 5 mins.
---
ANEKA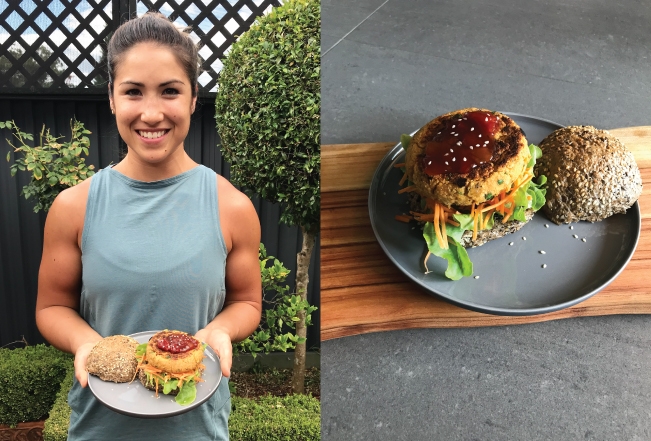 Aneka created an Aussie Quinoa Veggie Burger that will be a hit at a BBQ. A great meat-free alternative that everyone will enjoy!
Ingredients:
Directions:
Place the quinoa in a medium saucepan with 1 cup water and bring to a boil. Reduce the heat to a simmer, then cover the pan and let cook for 15 minutes. Remove the pan from the heat and let stand 5 minutes. Uncover, fluff the cooked quinoa with a fork, and set aside.
Meanwhile, place the sundried tomatoes in a small bowl and cover with very hot water. Let stand for at least 5 minutes to rehydrate, drain, and set aside.
In the bowl of a food processor, combine the quinoa, chickpeas, oats, garlic, salt, oregano, and pepper. Process until the mixture is nicely ground and blended. Add the egg, then pulse a few times until the egg is combined with the chickpea mixture (it should look like thick, chunky hummus).
Transfer the mixture to a large mixing bowl, then gently fold in the drained sundried tomatoes, feta, parsley, and basil. Form the burgers into 6 patties. If not ready to cook immediately, place the patties in the refrigerator.
When ready to cook the quinoa burgers, heat up the barbeque grill plate to medium heat. Cook the veggie burger patties on each side until both sides are browned and the patties are cooked through (about 8 minutes total). Serve on bread buns with relish or chutney and any desired toppings.
Serves: 6 | Prep: 10 mins. Cook: 25 mins.
---
KYRA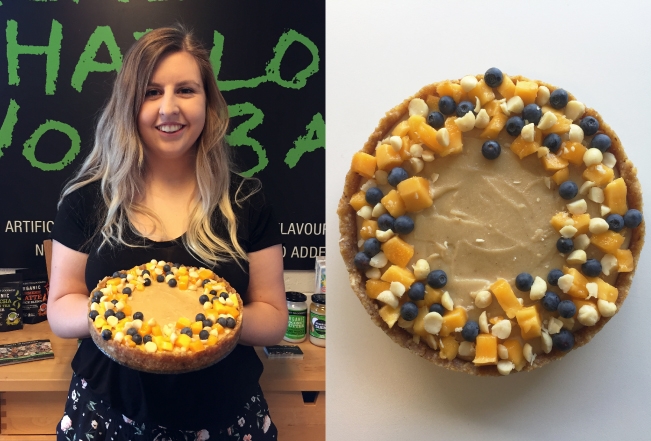 Kyra created a dessert chock full of Australian flavours. This Raw Finger Lime & Macadamia 'Cheesecake' is a great summer dessert and is very easy to make.
Ingredients:
Base:
Filling:
Directions:
For the base:
Place all crust ingredients into your high-powered blender or food processor and blend until well combined
Press the mixture firmly into a 20cm spring-form pan. Place in the freezer for 20 minutes.
For the filling:
Soak the cashews and macadamia nuts in the coconut milk for at least two hours. Drain, reserving 1/4 cup coconut milk to add to the mixture later.
Place the filling ingredients, including the reserved coconut milk, into the blender or food processor and blend on high until very smooth.
Remove the base from the freezer and pour the mixture on top of the base and smooth with the back of a spoon. Place in the fridge to set for 3-4 hours.
Can be served frozen or at room temperature.
Serves: 10 | Soak: 2 hrs. Prep: 15 mins. Chilling: 3-4 hrs.
---
JULIA
No Summer gathering is complete without a refreshing drink! Julia created this tart and fruity Davidson Plum & Peach Iced Tea that is perfect for cooling off in the Australian heat. Enjoy it by the glass-full or freeze into popsicles!
Ingredients:

Syrup:
Tea:
Directions:
Place water and peaches in a small saucepan and bring to boil. Then simmer for 5-10mins and use a wooden spoon to stir and crush the peaches to infuse the flavour.
Let the syrup cool, then using a blender or a stick blender, blitz until smooth.
Pour the syrup through a sieve to remove the peach skins. Place the strained syrup in the fridge to chill.
Brew your tea a large pot. Once brewed, strain out loose leaf tea and transfer to a jug. Refrigerate to cool.
To serve, add some of the syrup (tasting for sweetness) to the tea and stir until combined. Serve tea over ice and fresh sliced peaches.
For an alcoholic drink, add the syrup with a shot of gin in soda water, serve with lime and ice.
Makes: 9 cups | Prepare: 15 mins. Chilling: 1 hr.
---
DEE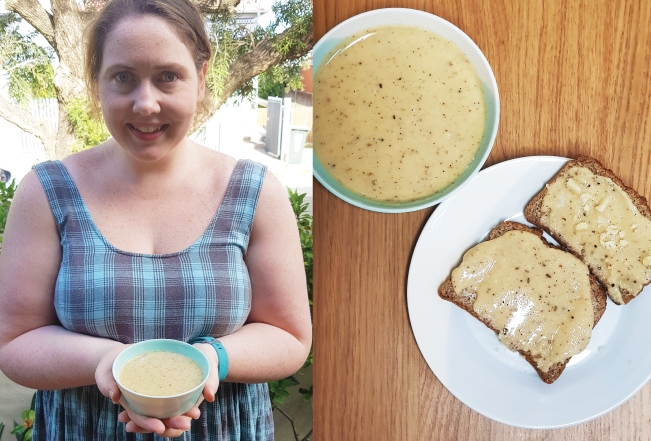 A simple yet delicious nut butter, great for toast, bread or even a dip! Dee created this very Aussie Macadamia & Wattleseed Butter in just minutes.
Ingredients:
Directions:
Roast the macadamias for 5 – 8 minutes at 180℃. Shuffle them around on the tray every few minutes. Allow to cool completely before the next step. You can also choose to use raw macadamias if you prefer.
Place the macadamias in a food processor and blend until it's a smooth paste. Add sea salt. Add the wattleseed and pulse briefly to distribute. Transfer the butter to a clean jar.
Makes: 250g | Prep: 15 mins
---
ROSIE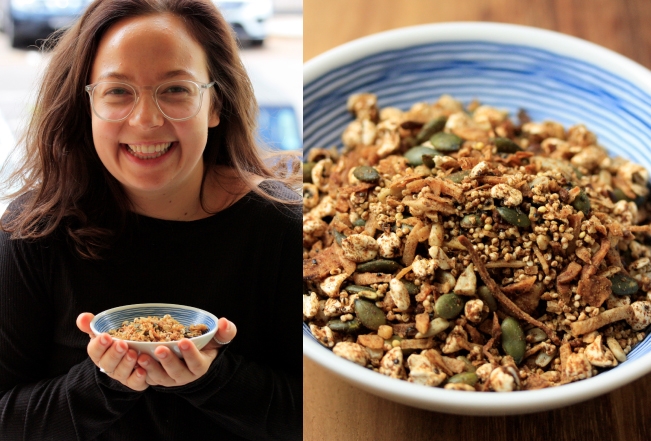 Rosie created this is a super easy Gluten-Free Wattleseed-Chai Toasted Granola. It is full of flavour, aromatic spices and is a real crowd-pleaser. Have this granola for brekkie or simply pack it in your picnic basket for a snack on-the-go!
Ingredients:
Base:
Chai spice dressing:
Directions:
Mix all nuts seeds and grains in a bowl
In a separate bowl, mix the coconut oil, maple syrup and spices well.
Add the spice mixture into the dry ingredients and mix well to ensure the granola is well coated
Spread evenly over baking paper on a tray and bake on 180 degrees for 10-15 minutes or until golden brown.
Makes: 4 1/2 cups | Prep: 5 mins. Bake: 15 mins