In great news for Australia and New Zealand, Ministers for food regulation have now approved the sale of hemp seeds as a food source. The new standards take effect on 12th November 2017.
Hemp is grown worldwide, including in Australia and New Zealand (under strict licensing arrangements) and is generally used as a source of fibre used to make clothing and building products. Hemp seeds have been available for some time, however had previously been required by law to be labelled strictly as 'not for human consumption'. Until now the health food and organic sector have sold hemp seeds only as a 'supplement' for beauty, health or pet food products.
Why wasn't Hemp approved as a food before now?
Hemp seeds and oil are used in other countries, including Europe, Canada and the United States of America, in a range of foods. Hemp is different to other varieties of Cannabis sativa which are commonly referred to as 'marijuana' as it contains no, or very low levels of THC (delta 9-tetrahydrocannabinol), the compound associated with the psychoactive properties.

Ministers had requested that the Food Regulation Committee and Swinburne University investigate 'information gaps' identified in considering the adoption of low-THC hemp seeds as a food. These covered marketing and labelling issues, legal implications, maximum levels of cannabidiol (CBD) and the potential effects on roadside drug testing. Australia and New Zealand are among the last of western countries to approve hemp seeds as a safe food.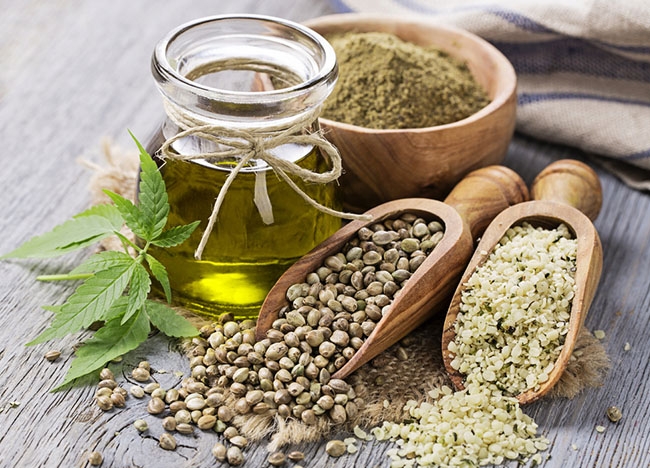 What are the benefits of eating Hemp?
Organic hulled hemp seeds contain a variety of valuable nutrients. They contain high-quality plant protein (33%) that is naturally gluten-free and with a complete amino acid profile. Organic hemp seeds contain the essential fatty acids (EFAs) omega-3 and omega-6 as well as being rich in fibre.
Hulled hemp seeds (also known as hemp hearts) have a creamy and nutty-like flavour - somewhat between a sunflower seed and pine nut. Simple ways you can use hemp seeds include:
Add to cereal, muesli or porridge - try out our recipe for Coconut & Almond Hemp Granola!
Blend into smoothies or sprinkle on top of smoothie bowls
Make fresh hemp milk using our Nut Milk Bag
Add to salads, soups and stews
Blend to make a nutritious hemp seed spread
Add to bliss balls and raw bars
Don't forget hemp is available in the form of a nutritious plant-based protein powder as well as an omega-rich oil. We look forward to bringing you some more great hemp recipes and suggestions for use!
---