Instead of slaving away in the kitchen every night, why not spend just a few hours pre-cooking your meals for the week? Imagine...all your dinners for the week, ready and waiting to be eaten!

Meal prepping is a fantastic way to save money and time and cut down on food waste. Plus, by having healthy homemade meals prepared in advance you are less likely to splurge on take-out.
Check out our tips, tricks, hacks and ideas below so you can become a meal prepping expert!
---
CREATE A MEAL PLAN
The first thing to do is to sit down and plan the meals you will be cooking for the week. When first starting your meal prep journey it's important to keep things simple and easy for yourself, however, don't forget to try to keep it exciting and enticing if you can! Once you have a menu, start a list of each ingredient to buy, including how much you need to prepare the meals.
Goodness Tip: Save your plans! Once you have a few meal prep dishes up your sleeve, you can rotate them to keep things interesting and save you time on planning.
---
MAKE TIME
For meal prep to work, you have to actually find time to cook! You'll need around 2-3 hours to prep for the week. Sunday works the best for most people, allowing you to start the week with meals sorted.
If you are short on time, just getting the shopping or the ingredient prep out of the way will still save you time during the week.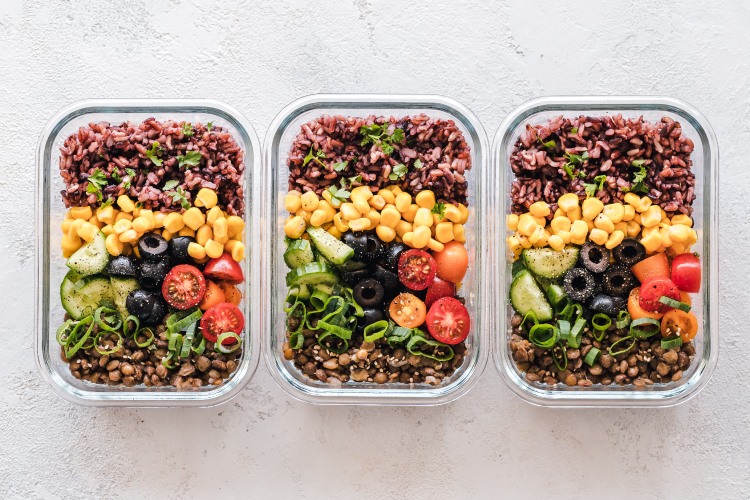 ---
LOOK FOR SHORTCUTS
Roasting vegetables and your proteins all at once will save you time and mean you don't have to stand over a pot or frying pan. One-pot meals are great for minimising dishes and clean up. And don't forget about your slow cooker! Delicious meals can be left to cook while you spend your day relaxing.
Look for foods that work in a few different dishes, so you can cook a large batch to cover many meals. For example, you might use quinoa to make a side dish, add to a salad, or as part of a grain bowl for lunch. Roast chicken can be served alongside a salad, added to a soup, or served in tacos throughout the week. If you still have any leftover, you can freeze it for future use.
Goodness Tip: Tinned lentils and beans that have been cooked and are ready to eat can cut out a huge chunk of time! Simply drain and rinse - no overnight soaking needed.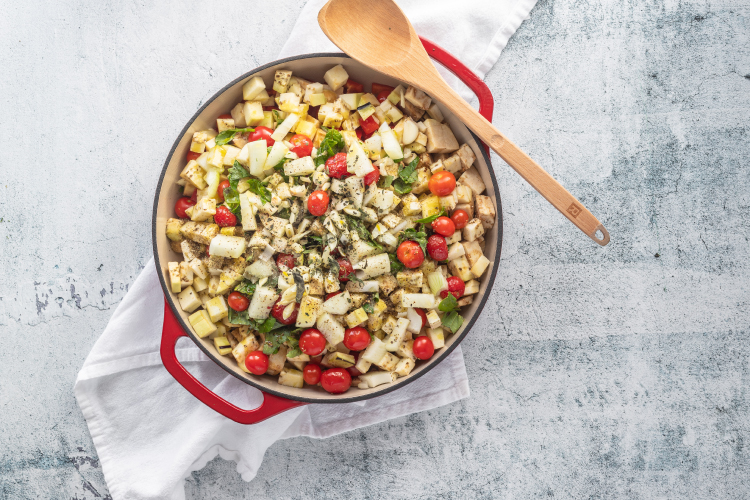 ---
BUY IN BULK
Because you'll be prepping for the whole week, purchasing most of your dry pantry items in bulk ensures you not only have enough on hand but also saves money.
For example, comparing the savings on buying our Organic Rolled Oats in bulk:
850g grocery size = $9.35/kg
5kg bulk size = $5.82/kg
25kg bulk size = $4.8/kg (even cheaper!!)
---
STOCK UP ON THE BASICS
Quick-fix meal ingredients such as rice, lentils, pasta, tinned tomatoes and even frozen vegetables are great for when you need to throw something together, especially when you haven't been to the store in a while.
Nuts, seeds and dried fruits are always good to have in the pantry for easy snacking or adding an extra element to a meal.
Make sure your pantry is stocked up on the baking basics so you are always prepared to get your bake on! Baked goods such as cookies, cakes and muffins can be easily made in large batches and frozen in advance as convenient snacks or treats that you can bring out over a few weeks.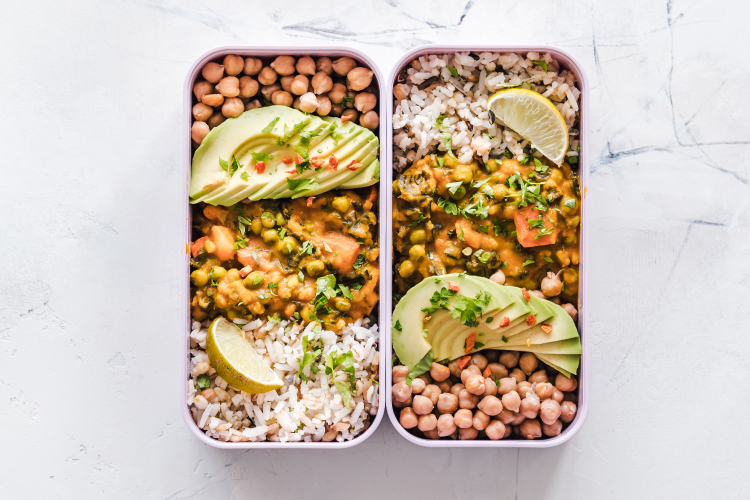 ---
GO FOR GRAINS
Grains and pasta are fantastic meal prep essentials that can be cooked in large batches and used as sides, the base of a salad, or in main dishes such as risottos. Cooked grains will last in the fridge for three to four days, or you can freeze a portion if you plan to eat it later in the week.
---
USE PROPER CONTAINERS
Make sure you have quality containers that can withstand freezing and reheating. Choose mason jars, stainless steel, glass or BPA-free containers with lockable lids to prevent spilling. Having a range of sizes available will also come in handy.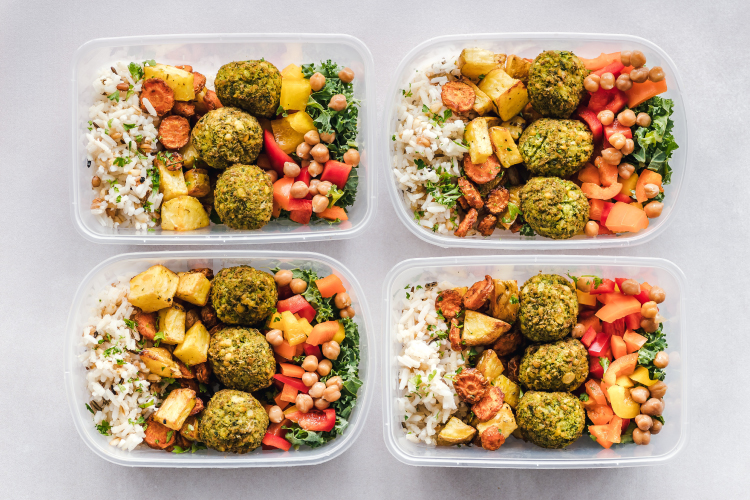 ---
STAY ORGANISED
Once you have things prepped and packed, don't lose it all in the back of your fridge or freezer. Label each container with the contents and the date it was made.
Keep the stuff that needs to be used earliest in the week in the front and put food that goes bad fastest, like herbs and chopped fruit, at eye level so you don't forget about them.
Goodness Tip: Be sure to clean out your fridge regularly so you always have space for your containers!
---
CHOOSE FREEZER FRIENDLY MEALS
Having a stash of meals in the freezer will make busy days a lot easier. Some food is better suited to freezing and reheating than others. Soups, curries, casseroles, burger patties, smoothies and sauces are great freezer-friendly options to have on hand. However, ingredients with high water content, like salad greens, zucchini, potatoes and tomatoes, don't always work well.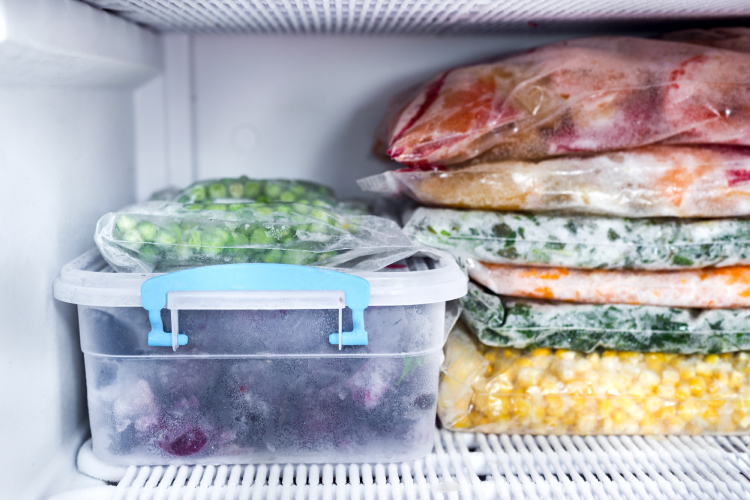 ---
CHOOSE EASY RECIPES
The fewer steps, the better. Find recipes that are quick and easy, allowing you to spend less time in the kitchen, freeing up your day for other activities.
Check out some of these healthy recipes to get you started.
Breakfast
Overnight Oats
Chia Pudding
Egg & Veggie Muffins
Lunch
Organic Brown Rice Salad
Pumpkin, Feta, Spinach & Cherry Tomatoes Quiche
Vegan Cashew Pesto Pasta with Sun-Dried Tomatoes
Snacks
Hummus and veggie sticks
Cacao Hemp Balls
Honey Berry Muffins with an Oat Crumble Topping
Dinner
Vegan Lentil 'Meatball' Curry
One Dish Mexican Quinoa
Slow Cooker Butter Chicken
Baked Eggplant with Chickpeas and Green Chilli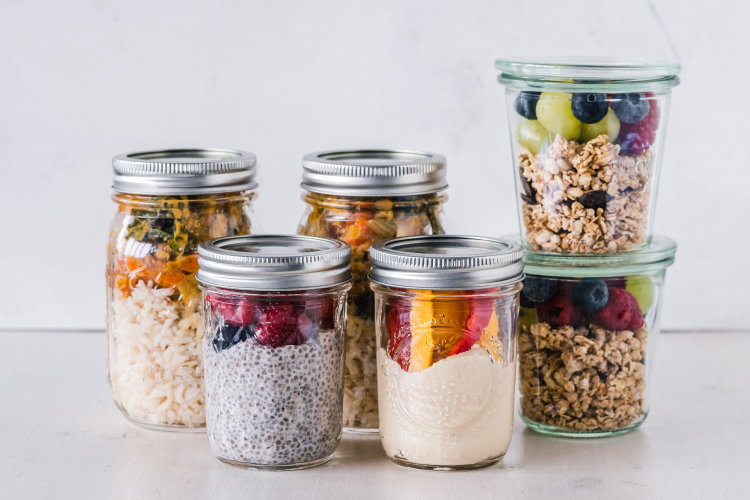 ---